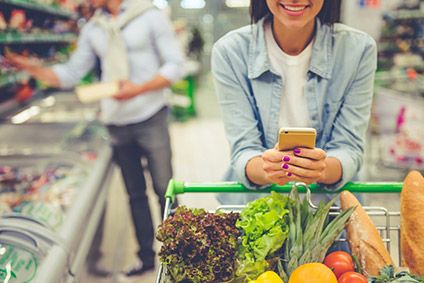 The number of consumers buying healthy food in Europe is growing. Global research firm IRI has conducted a survey on the healthy-eating habits of shoppers in seven European markets. IRI director Livio Martucci outlines some of the survey's main findings.
More shoppers across Europe are buying healthy (food without added salt and sugar and with less fat and fewer calories), vegetarian, organic and free-from food, according to a new survey of European shoppers by IRI.
The findings suggest people are paying more attention to their health. That is good news for those worried about the growth of obesity – but also an opportunity for food manufacturers operating in Europe.
The survey was conducted among 2,600 shoppers in seven European countries: France, Greece, Germany, Italy, Netherlands, Spain and the UK. Some 70% of those surveyed stated they were buying healthy food. Forty-one per cent of those surveyed have increased their consumption of healthier food compared to three years ago.
Digging into the numbers, we saw more than half of shoppers are buying organic food. Germans are the most likely to buy organic food, likely down to the fact 'green living' is more embedded in their culture. Shoppers in Italy were least likely to buy organic food compared to the average.
The survey showed vegetarian food is purchased by 39% of shoppers. In contrast with organic, German shoppers index below the average in their vegetarian options.
The proportion of those buying free-from food across the seven markets has also grown since the last survey with 33% of shoppers in the region buying lactose-free, yeast-free or gluten-free products. Concern for general wellness is evident. There is greater awareness today of the role that food plays in our health.
Spanish shoppers are the most avid buyers of vegetarian food and food intolerance products with 44% and 48% buying these respective options. French shoppers are least likely to buy vegetarian food options (only 33% do), while Dutch shoppers are least likely to buy food intolerance products (20%).
Given all the noise around diets and eating in general, it is likely more people are eating free-from products than are actively diagnosed as being intolerant. They think they are being healthier and are prepared to spend more money in doing so.
After the World Health Organization report on processed meat in 2015, it is perhaps not surprising people are more concerned with the quality, safety and healthiness of the food they buy.
Meanwhile, younger generations are even more sensitive to where food comes from and how it is treated and distributed as they think more than previous generations about the future of the planet.
One-third of shoppers surveyed want to buy additive-free food and one in three shoppers read the ingredient lists and nutritional fact labels on food items before they purchase. They are also eating more fruit and vegetables, following new diets (such as the Mediterranean diet) and changing the way they cook. Ageing populations may also be taking more care of their own health.
With obesity becoming a key challenge for health across Europe, it is encouraging to see one in four shoppers (26%) are eating more healthily because they want to achieve weight loss. Spanish and Dutch shoppers are more driven by the need to lose weight in their healthy-eating habits than any other country. It is perhaps surprising not to see more Greek, German or UK shoppers driven by weight loss, given, when looking at Eurostat research from 2014, these countries ranked among the highest in the list of European countries that had more than half of the population overweight.
Healthy food is no longer a niche market to be profiled at the back end of a supermarket aisle. There is a huge opportunity here for manufacturers to tap into the growing distrust among consumers of the food chain and highlight the health benefits of their existing products, as well as to innovate with new, healthier lines, giving retailers a good reason to give more shelf space to healthier food options.
The message for food manufacturers to give retailers is ultimately a focus on health and on their brand could attract more shoppers. If they ignore the opportunity of healthy food brands they could find their shoppers looking for what they desire in alternative distributive channels such as the organic sections of pharmacies, street markets or farm shops.