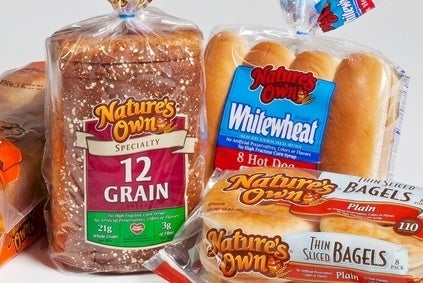 US baker Flowers Foods has typically increased sales by focusing on regional growth. During the group's investor day in New York this week, it was made clear extending its geographic reach in the US will remain a key strategic pillar. However, the company has also set its sights on growing share in on-trend areas such as organic, speciality and breakfast items. Katy Askew reports.
In 2004, Flowers Foods' direct store distribution network enabled it to reach around 35% of the US population, generating sales of US$1.5bn. The company had a presence in 15 south-eastern states. Fast-forward to 2014 and Flowers's network reached 80% of the US, leading to sales in the region of $3.7bn. Regional growth – both organic and through acquisitions – has been central to Flowers success.
There is still plenty of scope for Flowers to strengthen its regional operations. The company has a 28.1% market share in its core markets in the south. This drops significantly in areas the firm dubs "expansion" markets, where its presence is not as strong, and "potential" markets, where it is yet to establish a presence. That leaves a lot of space on the map for Flowers.
But Flowers management has more up its sleeve than moving its existing product offering into new markets. The bread maker wants a slice of faster-growing emerging categories in the US.
In particular, Flowers identified organic, speciality and breakfast as segments that could present opportunities. BB&T Capital Markets analyst Brett Hundley observed the group was becoming more attuned to on-trend areas. "Management noted that flatbreads, tortillas, and wraps are important areas to compete in, as they offer more on-trend type growth, at present. Within bread, however, Flowers acknowledged continued growth in the organic and speciality areas, and it showed more of a commitment, in our opinion, to playing in these areas."
Speaking at the group's investor day in New York yesterday, CEO Allen Shiver said: "Consumer interest in better for you foods continues to build as evidenced by steady growth in the overall organic category."
According to data from the Organic Trade Association, total US organic food sales rose 11% in 2014 to $35.9bn. Flowers suggested organic bread sales are growing faster still. IRI data shows organic bread sales totaled $172.1m in 2014, representing a CAGR of 20.5% over a four-year period.
Flowers is a small player in the organic segment, having picked up some capacity with its LePage acquisition. However, the group indicated organic bread sales are firmly on its radar.
"With our Barowsky brand… we are gathering experience in this segment," Shiver said. "We are very attentive to the developments in the organic bread category and we look forward to growing our share."
Elsewhere, COO Brad Alexander flagged further opportunities in segments where growth is being driven by changing consumer preferences. In the area of health and wellness, Alexander said Nature's Own was a prime example of Flowers' commitment to staying on top of the emerging trends. "Nature's Own is a great example of how the flowers team has developed untapped segments," he suggested.
Since its launch in 1977 the brand – which began life free from artificial colours, flavourings and preservatives – has adapted to consumer preferences through NPD that has seen the launch of sugar-free, whole grain and low-carb options. Today, Flowers is working on its cleaner-label initiative that would see the Nature's Own ingredients list shortened from 26 to 14 ingredients. There is competition on breads marketed with health attributes: this week, Grupo Bimbo announced it was rolling out its Healthfull line – made with 100% whole grain flour – across the US.
Looking to the future, Alexander highlighted a number of other "untapped segments". He said Flowers is working to expand its speciality offering that targets "foodies and millennials" through the Coblestone Bread Co. brand, which was relaunched last year. Since its relaunch, sales have risen 30%, Alexander revealed.
"This year we are introducing new items under the brand to grow sales in the under-developed segments, focusing on wide pan speciality breads, breakfast items and tortillas," Alexander continued. "Breakfast items are a priority for us… [We] will build on growing interest in non-cereal breakfast items that can be eaten on the go."
Flowers is confident on its ability to grow market share through product development. The company has a share of approximately 4% of the $1.5bn speciality bread category and believes it can take this to 6% over the next 18 months. It has a share of 1.8% in the $1.6bn breakfast bread market and intends to double or triple this level in the next year and a half.
Product development is central to Flowers plans to increase its presence in growing segments of the US bakery sector. Flowers does, however, have a highly acquisitive history. Recent deals include various Hostess Brands assets after that group went into administration as well as bakery firm LePage. Could Flowers opt for M&A as an option to expand in organic and speciality segments?
Possibly. As Shiver stressed: "Acquisitions will be key to meeting our long-term goals." Particularly in organic, an acquisition that expanded the group's capacity could mark a step-change in the firm's sales trajectory in that sector.
"When we consider a potential acquisition our primary filter is operating fit. Are the brands relevant? Does the culture fit? Are the facilities appropriate? Where are the options for distribution and manufacturing synergies? We are looking for brands in markets that benefit from our scale and experience," he said.
Whether these future acquisitions will come from the organic and speciality sphere will depend on the importance management places on these segments. Speciality and organic sales are fast growing and products commend higher price points. But, with more than 50% of US bread sales still accounted for by white, these segments also remain niche and Flowers may have other geographic avenues for growth that could potentially unlock greater market potential.