A decade of industry efforts to curb the use of child labour in cocoa farming has made progress – but the pace of change has angered campaigners. Nestle this week announced a new plan to try to tackle the issue and, while the Swiss food giant insists it is committed to the existing initiatives, it appears the company wants to take control of its own fortunes in this area. Ben Cooper reports.
This week saw the world's largest food company, Nestle, substantially ramp up its efforts to tackle the use of child labour in its cocoa supply chain. 
The announcement by the Swiss giant that it is to partner with the Fair Labor Association (FLA), an international multi-stakeholder organisation, in investigating the use of child labour in its cocoa supply chain from Côte d'Ivoire is a significant development.
Since the signing in 2001 of the Harkin-Engel Protocol, a roadmap aimed at eliminating what were classified as the "worst forms of child labour" in cocoa production in Côte d'Ivoire and Ghana, cocoa producers have sought to tackle this problem.
However, the repeated extension of target dates for achieving the Protocol's six undertakings and a steady stream of negative media coverage have led to campaigners taking a very jaundiced and sceptical view of industry's attempts to address the problem.
In September, a group of NGOs and unions launched the 10 Campaign to mark the tenth anniversary of the Protocol. Critical at the lack of progress, the campaign is focused on lobbying governments to compel companies to act.
How well do you
really

know your competitors?

Access the most comprehensive Company Profiles on the market, powered by GlobalData. Save hours of research. Gain competitive edge.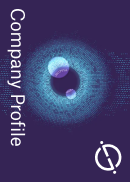 Company Profile – free sample
Thank you!
Your download email will arrive shortly
Not ready to buy yet? Download a free sample
We are confident about the unique quality of our Company Profiles. However, we want you to make the most beneficial decision for your business, so we offer a free sample that you can download by submitting the below form
By GlobalData
It is in that context that Nestle made its announcement on Monday (28 Nov). Interestingly, in its communiqué the company does not mention the Harkin-Engel Protocol, to which it is a signatory, or the International Cocoa Initiative (ICI), the multi-stakeholder collaboration which grew out of the Protocol.
It has chosen to partner with the Fair Labor Association (FLA), an international multi-stakeholder initiative with no prior involvement in cocoa per se but which has experience in other agricultural supply chains.
Nestle is succinct and clear about its primary aim, which is "to investigate whether children are working on cocoa farms supplying its factories".
The FLA will "identify the root causes and advise Nestle how to address them in ways that are sustainable and lasting". FLA's role will be "to provide expertise to help ensure Nestle's efforts to eliminate child labour are more effective and transparent". It will begin work early next year in Côte d'Ivoire, sending a team of experts to the country to map the supply chain. The results of that investigation will be made public in the spring.
One can possibly read too much into Nestle's decision not to reference the joint efforts that have preceded this move and to bring in a new player. But there is no denying that this move represents a fresh look at the problem by one of the most significant actors, and something it is doing very much on its own initiative.  
FLA president and CEO Auret van Heerden stressed that the move is specifically targeted at Nestle's own supply chain, rather than the overall sector-wide problem. He said FLA will be "working very specifically within the Nestle supply chain, and be able to go back to them with precise findings, and to look at how they can intervene with respect to those findings".
He also reiterated that FLA will be making its findings public. "Our methodology is always based on unannounced visits and public reporting because we feel that those two considerations are really central to the credibility of our work," van Heerden told just-food.
Crucially, van Heerden confirmed he would be meeting with ICI this week to initiate an information-sharing process. "We are trying to coordinate," van Heerden said. "We obviously don't want to duplicate any of the work that has been done over the last decade. And we also have a lot to learn from these other initiatives."
By the same token, there may be fresh insight FLA can bring to the particular problems the cocoa sector faces.
"We haven't worked on cocoa but we've worked on a bunch of other agricultural commodities including cotton and rice and vegetable seeds and so on," van Heerden said. "We've also worked on child labour in the other agricultural sectors so once again we have a certain amount of experience in terms of remediation that we think we can bring to bear."
At the ICI, executive director Nick Weatherill welcomed Nestle's move. He said the company taking steps on its own initiative "to almost audit their supply chain, learn lessons about what's happening and apply that to remedial action and mitigation is very, very welcome".
Weatherill also welcomed the fact that Nestle had chosen to partner with a multi-stakeholder organisation, which he said was the "appropriate model" for making progress on a problem which is "so complex and so multi-faceted" and "requires thinking and expertise across a whole range of sectors".
As for liaison between FLA and ICI, Weatherill also confirmed that meetings would be taking place between the two multi-stakeholder organisations, and that he had received assurances from Nestle that it remained committed to ICI.
He said he saw Nestle's move as complementary to the collective work of the ICI, adding: "We definitely don't see a company-owned initiative being necessarily a threat to that sort of collective effort but we certainly hope that all efforts are coordinated." Weatherill also stressed that the ICI was never envisaged as a solution in its own right but as a "catalyst for change".
When asked by just-food whether Nestle retained full confidence in the ICI or if the move to partner with FLA represented a change of direction, a spokesperson said: "Besides our new partnership with the FLA, we also continue to support efforts by other parts of the chocolate and cocoa industry, labour unions and NGOs. We are founder members of the International Cocoa Initiative."
The Nestle spokesperson also alluded to the company's support of the new Framework for Action under the Harkin Engel Protocol, launched in September 2010, and of the World Cocoa Foundation's efforts on child labour, as well its own sustainability strategy, the Nestle Cocoa Plan. 
This is not perhaps the ringing affirmation of faith in the ICI some might have hoped for. While Nestle clearly continues to support collective efforts – it would hardly be expected to do otherwise – this week's news suggests it now sees a more pressing need to act on its own initiative in this specific area. 
How significant the development is may only become clear in the coming months and possibly years.
Certainly when the Harkin-Engel Protocol was signed, the emphasis was clearly on collective action. While campaigners will say nowhere near enough has happened with regard to child labour, in other ways a lot has happened in the intervening ten years. 
Not least, there has been massive change in how major corporations manage their own corporate responsibility agendas, and latterly a significantly increased focus on supply chain sustainability in particular. In that context, Nestle may have deemed it no longer desirable to be reliant upon – or more importantly to have its own fortunes pegged to – a collective process which, albeit in the face of a hugely challenging task, has made extremely slow progress.