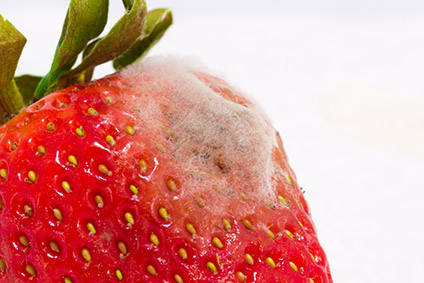 Nestle, PepsiCo, Unilever and Kellogg are among the companies to have signed up to a global initiative aimed at improving food sourcing, reducing waste and supporting "adjustments" in food production methods to promote "healthy and sustainable diets". Ben Cooper looks at the Food Reform for Sustainability and Health programme, which has initially been backed by 25 companies.
Acronym aficionados may feel the convenors of the Food Reform for Sustainability and Health initiative have played a little fast and loose with the rules by shortening it to FReSH but in one important sense it is an apt moniker.
What this coalition of diverse companies – including many food manufacturers – aims to do is look afresh at global food systems, change the agenda and contribute to a paradigm shift in how food is produced and consumed. While the name might be short and sweet, the challenge the initiative faces is far from it.
Having been created last year by the World Business Council for Sustainable Development (WBCSD) and the EAT Foundation, FReSH is at a very early stage. However, even in its launch phase, there appear to be some promising portents.
With an overarching aim "to accelerate transformational change in global food systems, to reach healthy, enjoyable diets for all, that are produced responsibly within planetary boundaries", FReSH is taking on the critical challenge of uniting and harmonising environmental and nutritional goals.
For Fokko Wientjes, managing director of the programme, it is the focus on tackling multiple and diverse challenges relating to both environment and nutrition which potentially sets the initiative apart. Searching for business solutions which meet multiple challenges, rather than focusing on single issues, is the "essence" of the FReSH initiative, he says.
Companies have sought to make supply chains more sustainable by taking a "farm to fork" approach but an important refinement of this idea is required, Wientjes continues. "We have been reasoning from farm to fork. We need to reason from fork back to farm. So, we need to start reasoning around the beneficiary of the system, the consumer, and then back. What does the system need to deliver to get a healthy diet and a diet that is produced within planetary boundaries."
It is something of a dichotomy that the "people, profit, planet" rationalisation of sustainability, while aiming to unite these three elements, can at times result in them being seen as separate "pillars".
Wientjes does not see the "people, profit, planet" concept as problematic but says a disconnect between agriculture and nutrition has been a problem. The focus on ensuring the agriculture system can continue to deliver, in spite the growing global population and climate change, has become "disconnected" from the important objective to keep people healthy, he suggests.
"We have created a bit of an artificial divide between agriculture and food," he says. "What you for instance see is agriculture policies are very much focused on yields but with yields only we will not create a healthy diet."
An overarching objective, and one where food companies clearly have a telling contribution to make, is to orientate consumers towards diets that are not only healthy but sustainable. "So we need to get the consumer on board and help the consumer, empower the consumer to be better able to make better choices. That's certainly one of the areas that we'll be working on."
There is a need for greater clarity in consumer communication. Wientjes says there are also occasions when environmental and nutritional objectives can conflict, for example when less nutritious products have a better environmental footprint. "If you only want to keep people alive, you would probably only feed them high-energy products. If you want to have people not only survive but also thrive you need to make sure they get nutrition. So there will be typically a trade-off we have to make between the energy density and the nutrition density of products."
Interestingly, Kristian Østerling Eriknauer, vice president corporate responsibility at Arla Foods, one of the partners in the initiative, refutes the suggestion that environmental and social objectives compete with one another. "I don't think the two aspects compete with each other, but rather you need to consider both aspects at the same time, together with social or cultural aspects," he tells just-food.
Nevertheless, he concedes there has been a tendency to tackle environmental and social challenges separately rather than holistically. "I think there has been a tendency to look at the various aspects in isolation and we need to change this." The diverse membership of FReSH may give it a crucial advantage in doing so.
In addition to major food companies such as Nestle, Arla, Kellogg and PepsiCo, the coalition has some unexpected names such as Google, along with important players from other sectors including chemicals (Dupont) and finance (Rabobank).
Crucially, its aim is to grow. "We want to have more companies come on board. The challenge is big so we need to certainly make sure that we get those on board that see there is a need for change." In fact, even since January, when it announced 25 companies had joined, three more names have been added.
The founding partners have also made it clear they are not only looking to recruit multinational companies. "Both multinationals but also smaller companies have joined," Wientjes says, "and what we will be doing over time is work as much as we can also with national companies." FReSH intends to work with the UN's Scaling up Nutrition (SUN) programme which has also sought to involve local companies. Given the fragmented profile of the food sector, the focus FReSH seeks to place on involving smaller players could be a considerable strength.
Outreach to and involvement of the scientific community is also a defining feature of the coalition. In particular, FReSH plans to draw on the work of the EAT-Lancet Commission on Healthy Diets, a multi-disciplinary group of world-leading scientists working to synthesise existing evidence to establish targets for healthy and sustainable food systems.
The commission, which comprises 20 respected academics in the fields of health, nutrition and sustainability, has met three times since its launch in June, and aims to publish a report by the end of the year. Given the Commission is effectively looking at the same challenge, the synergy between its work and that of FReSH, and the potential benefits of the two working together, seems clear.
Along with engagement with scientific community, the FReSH initiative intends to work closely with civil society organisations and NGOs. "In the food space, trust of course is an extremely important issue and to help build the trust and help build the endorsement of what we're doing, it will be critical that we get civil society partners to join us," Wientjes says.
In addition to the credibility this brings, FReSH will benefit from the "complementarity" of the competences of civil society and the private sector, Wientjes suggests. "The private sector is good at certain things, the public sector is good at certain things and civil society is good at certain things. It is the complementarity we need to look for. The challenges are too big to be handled by just business or just civil society, or science, or government."
A further potentially significant strength of the FReSH initiative is the intention to align closely with the UN Sustainable Development Goals (SDGs). In extending to environmental and social factors, the SDGs represent an extremely useful guiding framework. Increasingly, food companies are looking at the SDGs to help frame their sustainability agendas.
Moreover, the SDGs are being seen not simply as a framework for international development and tackling problems such as poverty, malnutrition and climate change. A report by the Business & Sustainable Development Commission (BSDC), published in January, highlighted the potential for the SDGs to be a catalyst for innovation and economic growth. Specifically, the report says the SDGs could unlock economic opportunities worth at least US$12 trillion per year by 2030, including US$2.3 trillion for food and agriculture.
The BSDC, which brought together 36 leaders from business, finance, civil society, labour and international organisations, was also initiated by the WBCSD, and Wientjes says the launch of the FReSH initiative is part of the "action agenda" following on from the Commission's report.
That is a further synergy which augurs well for FReSH which appears to have more in its favour than just a catchy name.