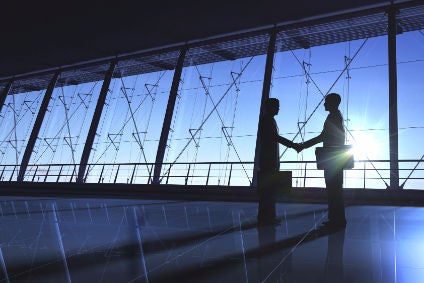 just-food's index of mergers and acquisitions in the international packaged food sector highlights the volume of deals being announced, as company strategists look to M&A to gain an edge on their competition.
The number of mergers and acquisitions struck involving packaged-food companies rose by 17% last year to more than 300, according to data compiled by just-food.
Our index of food-industry M&A centres on deals involving an at least majority shareholding in a company and also include the sale of subsidiaries, divisions and brands.
The index also centres on deals involving packaged food manufacturers and excludes those between suppliers into the sector and those between drinks companies.
The number of deals struck in 2017 reached 308, with a high of 33 announced in November.
Looking at the categories in which the transactions were made, companies with a presence in meat, poultry or eggs featured in the largest number of deals in 2017.
The graph below shows 2017 data for selected categories. Deals may count multiples times due to the product ranges of the businesses involved.
Some 57 of the transactions featured a business either in meat, poultry or eggs – or with a significant part of their portfolio in the business. Egg suppliers made up only a fraction of the 57; the bulk involved meat or poultry businesses.
Digging deeper into the category data for 2016 and it is striking to see how the meat, poultry and eggs category was also the most active that year, with 47 transactions.