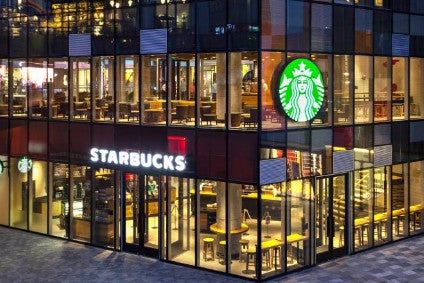 January saw signs McDonald's moves to revitalise its domestic business are gaining traction, Pizza Hut look to boost its own US sales in part through an emphasis on value and Starbucks sound an optimistic note on China.
McDonald's results cheer, sets out international plans
Steve Easterbrook, McDonald's president and CEO, said the US fast-food giant had "ended the year with momentum" after the company reported its fourth-quarter and annual results in January.
In recent quarters, McDonald's US business has weighed on brighter performances in the company's international markets. However, McDonald's fourth-quarter results notably included its best three-month numbers in the US for almost four years. Sales at US restaurants open at least 13 months were up 5.7%, higher than analysts' forecasts of growth of 2.7%. McDonald's move to launch all-day breakfast in the US in October was touted as a key factor in its improved domestic showing.
The McDonald's chief, however, had a note of caution when discussing the US results with analysts on 25 January and said the company was working on other moves to try to continue its growth. "While we are pleased with the recent positive momentum in the US it will take at least six more months of posted comparable sales and guest count growth to progress through the sustained and prolonged growth phases of our turnaround," he said. "We're working on a number of other initiatives."
Internationally, McDonald's indicated its belief in the prospects for two major – but challenging – emerging markets. It plans to up investment in Russia and open more restaurants in China this year than in any other market.
In the UK, McDonald's announced the eye-catching move to bring in table service at 400 of its outlets. David Henkes, advisory group senior principal for US-based foodservice consultancy Technomic, says the decision is part of McDonald's "continued evolution".
"Part of it is driven by the need to compete more broadly with higher end fast casual restaurants. Table service may appeal more to families, a core demographic for McDonald's," Henkes says. "This is also a way to reduce labour; orders will be taken at kiosks and then run to the table, but the automation of the order will be offset by some interaction with the server/runner, perhaps keeping the personal touch that many people desire within a restaurant environment."
There was one fly in McDonald's international ointment in January. Three consumer groups in Italy have filed a complaint against the business at the EU, claiming the company is imposing illegal terms on its franchisees. McDonald's has brushed off the allegations.
Is Five Guys to enter Spain?
US fast-casual burger chain Five Guys is said to be looking to continue its international expansion with a foray into Spain. Reports last month claimed Five Guys had decided on a location in Madrid and the restaurant would open next year. Officials at Five Guys had not responded to a request for comment at the time of writing.
Five Guys, founded in the US in 1986, opened its first outlet outside of North America in London in 2013. Aside from the UK, where Five Guys has around 30 restaurants, the company's presence in Europe extends to Ireland, although it has confirmed it plans to open an outlet in Paris in the first half of this year. Five Guys has a presence beyond Europe in Saudi Arabia and the UAE.
"Globally, better burgers is a big opportunity," Henkes says. "I've read and seen enough from different parts of the world to know that this is not uniquely American but part of a broader consumer trend toward higher quality, better burgers. Five Guys is clearly betting on the global appeal, and as one of – if not the – largest better burger players, it is taking advantage of the trends. Its growth trajectory in the US has cooled somewhat, so to maintain its fast pace of growth, it will need to look internationally. Spain is certainly within the geographic areas already targeted by Five Guys i.e. western Europe."
One US operator that has confirmed plans to enter Spain is pizza purveyor Papa John's.
The company is opening its first outlet in the country in the second quarter, with a restaurant in Madrid. Papa John's said it wants to open over 100 outlets in and around the Spanish capital.
The group has over 300 outlets in the UK and also has shops in Ireland, Portugal and Cyprus. It recently announced plans to enter France in the north-east of the country.
Pizza Hut's discount menu in the US
Papa John's US pizza peer Pizza Hit kicked off 2016 with a major promotion to try to boost its domestic sales. The Yum! Brands chain launched the "$5 Flavor Menu" from which punters can buy a medium one-topping pizza, eight bone-out WingStreet wings, a Hershey-branded cookie or chocolate brownie, a pasta dish, breadsticks or flavour sticks and four 20-oz. Pepsi beverages for five bucks each – when ordering two or more.
"Value menus don't really happen in the pizza category. We know that five dollars for a pizza from America's favorite pizza company is a heck of a deal," Jeff Fox, chief brand and concept officer at Pizza Hut, said.
The move is the latest in a number of promotions pushed by Pizza Hut in the US. Last week (3 February), Yum! Brands said Pizza Hut's same-store sales in the US rose 2% in the fourth quarter, its best three-month period in the market for three years, although below the 3% growth the company indicated in December it expected for the final part of 2016. Neverthless, CEO Greg Creed said the US business, which accounts for half Pizza Hut's global revenue, was "starting to turn the corner".
That said, the pizza business is in the US is fiercely competitive and, broadly speaking, what growth there is in the sector is being seen in more upmarket parts of the industry, among – albeit smaller- chains like Blaze Pizza.
"There's a lot of excitement around the upscale, fast casual build your own pizza, but as a category pizza remains very mature. This is in line with many other QSRs that have struggled to grow traffic, and many are turning – or returning – to discounting as a means of growth. The challenge is how to avoid getting in a price battle with competition, and while there may be some success in driving traffic, it's mostly at a lower profitability than previous," Henkes says.
Starbucks' optimism over China
The outlook for the world's second-largest economy is a hot topic across business and comments from Starbucks' senior management last month caught the eye.
"China is here to stay," Starbucks CEO Howard Schultz said. "The buffening that the Chinese economy is taking during today's period of transition is necessary for it to move on its next stage of development."
Starbucks has almost 2,000 outlets in close to 100 Chinese cities – and wants to build its network to 3,400 by 2019. "I am convinced more than ever that Starbucks is just getting started in that important country," Schultz told analysts as the company announced its results for the first quarter of its 2015/16 financial year..
China is Starbucks' largest market outside the US and the company is placing a big bet on the country's economic resilience. Moreover, the business is putting technology at the forefront of its strategy in the market. Starbucks is looking to roll out its mobile order and pay initiative seen in markets like the US and the UK.
"Our growth in China is not only in terms of the 500 stores per year that we're going to add over the next five years; it's overlaying that growth with technology that we strongly believe is going to be adopted at a quicker pace than the U.S. consumer has because of how technology is embedded in the Chinese consumer's life," Schultz said.
Coffee is not a beverage that has been traditionally consumed in China but Starbucks believes in its prospects. "Coffee is a global business, and there are increasingly high-end options that are developing in major markets," Technomic's Henkes says. "Putting an emphasis on China, where its already established, cements its position as the leading coffee chain, a position it holds in many of the markets in which it operates. From a sheer population perspective, China is not a coffee consuming country, but Starbucks is betting that as it continues to mature as an economy that coffee will be mature as a beverage option, and if that's the case the growth opportunities are spectacular."