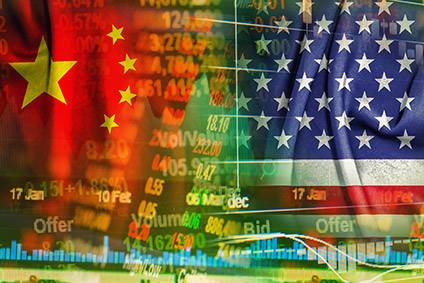 2018 was a year of dynamism and change in the US food industry and 2019 looks like being no different, writes Victor Martino.
Consumers demonstrated their power like never before in 2018, choosing smaller, emerging CPG brands over big legacy brands in higher percentages and by demonstrating they're channel agnostic, by shopping for groceries in multiple retail formats, buying online, using food delivery services and dividing their purchases roughly equally between at-home and away-from-home eating.
The battle for share of consumers' stomachs was kicked in to overdrive in 2018, and there's no turning back the clock for CPG brands. It's a brave new world for the food industry.
This time last year, I took out my crystal ball for just-food and posited six mega-trends – transparency, simplicity, personalisation, premiumisation, sustainability and phygital – that in my analysis and opinion would be the key overreaching drivers for US food companies in 2018.
As we near the end of the year, I think they've proven to be a good blueprint, based on what we've observed as the main themes in the industry this year.
These six mega-trends have hardly come close to reaching their zenith. All in fact will be major areas of focus for US food companies in 2019.
How well do you
really

know your competitors?

Access the most comprehensive Company Profiles on the market, powered by GlobalData. Save hours of research. Gain competitive edge.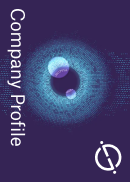 Company Profile – free sample
Thank you!
Your download email will arrive shortly
Not ready to buy yet? Download a free sample
We are confident about the unique quality of our Company Profiles. However, we want you to make the most beneficial decision for your business, so we offer a free sample that you can download by submitting the below form
By GlobalData
Two, sustainability and transparency, were in fact such dominant themes in 2018 I am declaring them to be mainstream focuses that all US companies must incorporate into their business plans and mission statements.
As we pivot to 2019 however, I see a new set of mega-trends – another six to be exact – that US food businesses will need to embrace in order to meet the growing demands from consumers. Innovation no longer sleeps in the food industry.
Traceability and blockchain
Transparency begets traceability. Consumers increasingly want to know the provenance of the food products they buy.
For example, where the tomatoes in Heinz Ketchup are grown and who grows them. Are they grown in California, Florida or elsewhere? Who grows the tomatoes? A huge agribusiness enterprise, perhaps, or family farmers?
Consumers also want to know things like where the ingredients in branded organic food products come from. Are they domestic ingredients? From China? Europe? Mexico? How do we know they're really organic if from China, which has more than once been caught passing off conventionally-grown food ingredients and products as organic, is a frequent question consumers are asking today.
Traceability is becoming a key part of transparency.
The system of choice for deploying traceability is rapidly becoming the blockchain.
Blockchain, which is being hyped far beyond what it currently actually is, is just a digital ledger and digitalised record of whatever data is added by its members.
In the food industry, the promise of blockchain includes providing a way to enable consumers to trace the provenance and source of the products they buy or are considering buying.
Blockchain also allows food companies to rapidly identify the sources of ingredients in food products recalled, which can better ensure public health and save money.
Additionally, shippers could soon use it to see if a truck is full before they schedule delivery, and grocers could verify if product claims like organic, cage-free and the like are actually true.
Blockchain is in its infancy but it's going to be a major focus in the food and grocery industries in 2019. Its promise is huge.
Omnichannel
Make a note: 2018 marked the end of the single channel era for the US food industry. It's now an omnichannel world.
2019 will be the beginning of the realisation among food companies and marketers that having an omnichannel is not only smart – it's essential for survival and prosperity.
The bricks-and-mortar retail grocery and related format channels will continue to reign for CPG companies.
But channels like online retail marketplaces Amazon, Jet, Alibaba, Thrive Market and others are now mainstream for food sellers, as is some form of direct-to-consumer strategy and implementation.
Omnichannel will be one of the hottest topics in the food industry in 2019.
Food companies of all sizes need to have an omnichannel strategy and focus going forward into 2019 and beyond.
Artificial intelligence (AI)
AlphaZero, an AI developed by Google's DeepMind unit, is now the smartest and best chess-player on the planet.
This same "smart" technology will take the food industry by storm in 2019, in areas like food and drink product development, marketing (personalisation), sales and retailing.
For example, two start-ups, Tastry and Analytical Flavor Systems, are using AI to develop food products based on a mix of sensory science, data science and analytical chemistry.
The goal is to augment and perhaps even replace humans with a more precise process of new product development, utilising innovations like machine learning.
Personalisation, one of my 2018 mega-trends, has made huge strides over the last year.
Bolstered by AI technology personalisation is on the road to eventually enabling food product marketers and retailers to tailor offerings, promotions and more right down to the individual level. A cohort of one.
AI is going to explode in 2019. It holds the greatest promise of all the current technologies in bringing significant change and disruption to the food industry.
The millennial mindset
In my previous column for just-food, I developed and described a new paradigm called the "new customer experience" and "millennial-minded" consumer.
My argument, which is supported by research, is the food industry continues to focus and rely too much on demographics.
Instead, what matters more so today are psychographics and consumer lifestyles.
The "millennial-minded" consumer, a growing cohort, can be a millennial, members of Gen Z, or a baby boomers, for example. It's not a consumer's age that matters most. Rather, it's how they think, along with their values, affiliations and lifestyle choices.
I suggest the food industry will increasingly develop this approach to understanding consumers in 2019.
Doing so will lead to a better understanding of why so much disruption is happening in the marketplace and food industry.
This disruption and change isn't being caused or led solely by millennials as they're defined by demographers. Instead it's the "millennial-minded" consumer who's responsible for today's disruption.
The VC
2018 saw venture capitalists become full-fledged players in the food industry.
VCs, many from the world of Silicon Valley tech, not only have infused hundreds of millions of dollars in to the food industry financing start-ups and emerging food companies in 2018, they've also become advice-givers and commentators, frequently writing, speaking and being quoted about the need for change in the industry.
The mission of many venture-capital firms in fact is to directly disrupt the food industry status quo by investing money in food start-ups that either have a technology-focused angle or are disruptive in their very nature. Direct-to-consumer CPG and food delivery start-ups are two examples of the latter.
In my view, the emergence of the venture capitalist has been positive for the food industry, bringing fresh ideas to it in the form of financing innovative start-ups in both traditional and non-traditional segments of the industry.
Look for the role of the VC and its more recent cousin corporate venture capital to make an even stronger impact in 2019.
The "Trump" card
President Trump has broken with long-standing Republican Party orthodoxy – and the orthodoxy of the previous two Democratic Presidents Clinton and Obama who were free traders who eschewed tariffs – and launched trade wars featuring tariffs on a slew of food and agricultural goods with markets including China, Mexico, the EU and Turkey.
The trade war with the EU is said to be settled, at least in principle. But the trade war with one of the US's biggest trading partners, China, continues – and it's getting bigger and nastier.
For example, US soybean and almond growers, to name just two major sectors, and even lobster fisheries, have been negatively impacted.
China, previously one of two leading importers of US soybeans, has all but halted purchases of the crop because of the huge tariffs Trump has put on a host of Chinese export goods, buying soybeans instead from Brazil and Argentina.
As a result of this development, farmers in America's farm belt states are planting corn this year instead of soybeans.
A major crop shift like this hasn't occurred in US farming in a long time – and it's a result not of natural market forces like consumer demand or shifts in food industry product development but instead because of a decision by President Trump to launch tariffs against long-time US trading partners.
This external factor, the President's trade wars – the "Trump Card" — could end up being a major factor in the food industry in 2019 unless ended.
The economic factors that could result from a prolonged trade war with China for example could lead to disruption of the food supply chain and significantly negative economic consequences for US farmers and as a result to agribusiness and the food industry.
If that happens it could slow the industry innovation we've seen throughout 2018. Geopolitics meets the food industry in the form of tariffs.
2018 has in my analysis been a seminal year of innovation and change in the US food industry. Old practices are fading away and new rules are being written.
Unlike food trends, mega-trends are overreaching themes – the big picture drivers for the industry.
The six mega-trends I've outlined here should be on the radar of food industry CEOs and all others in the industry.
2019 is coming fast – and furiously. So hold on to your hats because it's going to be an exciting ride!
just-food columnist Victor Martino is a California-based strategic marketing and business development consultant, analyst, entrepreneur and writer, specialising in the food and grocery industry. He is available for consultation at: victormartino415@gmail.com and www.twitter.com/nsfoodsmemo.