There is a deep-rooted belief that foods and herbs have health-giving and curative properties. Advances in science and technical development have begun to clarify a link between nutrition and healthier living. Research has shown that basic foods like fruits and vegetables contain natural chemical components that if consumed at the right levels can have a beneficial preventative function in maintaining human health.

Awareness of these beneficial properties has trickled down to the consumer. Consumers are more motivated to seek alternative remedies that are thought to be beneficial or preventive of disease and the maintenance of health. The growth of a healthy eating lifestyle has taken off since the 1970's, first with the rise of vitamin supplementation, the growth of health food shops and in the 1980's with the consumption of low fat-, low salt- and high fibre-foods. Traditional food is no longer enough to satisfy consumer requirements, they are instead looking for food and drink that provide a nutritive value while also fitting alongside their lifestyle trends and normal eating habits.
The increasing willingness of consumers to buy products with health benefits is being recognised by many of the world's major food manufacturers who have predictably responded by developing new products that are prebiotics, probiotics, tailored fats/oils, and vitamin-, mineral-, or phytochemical-enriched. Functional foods is the collective term by which these foods have become to be known.
A clear economic argument for functional food exists. Rising health costs in developed countries can be countered by changes in the diet that can help against disease prevention. Heart disease costs the UK about £10bn a year in lost production and £1.6bn in medical costs. Hospital care accounts for 54% of these costs, buying drugs a further 32%, while only 1% is spent on prevention (British Heart Foundation). Unilever estimates that plant sterol-enriched margarines have the potential ability to save the UK health service almost £90m a year. For public health and economic reasons it is essential that the concept of functional foods is not a passing fad.
Leatherhead Food RA estimates the global market for functional food is currently worth more than US$30bn with the US accounting for US$15bn and Japan US$14bn (this definition of the market includes a wide range of healthy products not necessarily making health claims, but often perceived as functional foods), and it is estimated that the market will eventually reach 5% of total developed world food expenditure.
A broad spectrum of functional foods is evident in these markets, some of which are well established and others which loosely fit the category including medical foods, dietetic foods, fortified foods, sports foods, foods for the elderly, foods for pregnancy or lactation, and infant foods.
The term however is new to the consumer and even now there is confusion over a correct definition for functional foods. The US National Academy of Sciences Institute of Medicine stated in 1994 that functional foods include "any modified food or food ingredient which may provide a health benefit beyond the traditional nutrients it contains." Another popular definition identifies functional foods as 'any food or food ingredient that has a positive impact on an individual's health, physical performance or state of mind, in addition to its nutritive value.'
A market for healthy nutrition?
While it appears that there is a market for healthy nutrition, the success of functional food products havs as yet to live up to predictions. There have been notable failures in the market. Kellogg's had to abandon it's Ensemble range of products in the US early last year, while Novartis Consumer Health pulled its range of Aviva functional food products in the UK less than a year after its launch. Both of these brands included a range of products (cereal bars, biscuits etc.) that contained ingredients which have a positive effect on human health if consumed on a regular basis. The Benecol range of cholesterol-lowering products have been slow in developing markets across both sides of the Atlantic and Nestlé's probiotic LC1 yoghurt drink has been withdrawn in the US due to poor sales.
Despite concerns over the success of such products, activity in the market has seen a number of high profile acquisitions of smaller health food companies by the major players, focusing on the products with the most mainstream appeal, such as soy products, organic dairy and energy bars. In the US General Mills, Kraft Foods and Kellogg had already staked out their territory in the functional food arena, purchasing some of the most recognisable names in health food.
Last year, Kraft Foods agreed to purchase Balance Bar for US$268m, 37% more than its shares traded for a day earlier. The US unit of Nestlé purchased energy bar maker PowerBar. H.J. Heinz formed an organic and nutritional foods unit to oversee its expansion into healthy ventures, including its recent investment in organic foods mainstay Hain Food Group, while Quaker Oats announced an alliance with Novartis to sell functional foods.
Meeting consumers' expectations
Transferring the manufacturers' enthusiasm for the sector to the consumer has not always been straightforward. The failures of Ensemble and Aviva have highlighted some very important lessons in the marketing of suchproducts.
A study by Nicolas Gardette, City University Business School, London, suggests that by far the biggest threat to the growth of functional foods in Europe is the industry's failure to convince consumers of product performance and health benefits. The majority of consumers do not believe the marketing claims of food companies. Gardette's research also revealed that targeted consumer awareness campaigns like promotion via health professionals were critical in successfully marketing functional food products.
Research carried out by the UK Consumers' Association also suggested that there is widespread consumer confusion about the health claims on functional foods and that consumers were unfamiliar with the term functional foods and didn't always understand their purpose. The report, Functional Foods – Health or Hype? – is backed up by research into the perceived health benefits provided by the Benecol spread, Yakult's fermented milk drink, and Aviva's orange juice drink.
It is clear from the Consumer Association's research that consumers want to eat a healthy diet but communicating the health benefits of a particular product is an area where food manufacturers are failing. The typical consumer wants to understand the benefits of a product in simple and clear language and not be confused by technical and scientific words.
Apart from communication needing to be target group-adapted, consumers need to be told that the product they are buying is no longer just a 'normal' product. Literature giving advice, answering frequently asked questions and clear labeling as to the nutritional content of the product is essential to the overall marketing of it. Consumers are more demanding, better informed and more sophisticated than before but they do not always make the diet and health connection.
Next week, in the second part of the feature, we look to the future of the functional food sector and how manufacturers are trying to gain consumer acceptance of their products through legitimate health claims.
By Rajiv Desai, just-food.com Deputy Editor
To read the second part of Rajiv's feature, click here.
How well do you really know your competitors?
Access the most comprehensive Company Profiles on the market, powered by GlobalData. Save hours of research. Gain competitive edge.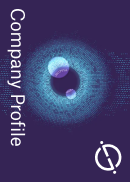 Company Profile – free sample
Thank you!
Your download email will arrive shortly
Not ready to buy yet? Download a free sample
We are confident about the unique quality of our Company Profiles. However, we want you to make the most beneficial decision for your business, so we offer a free sample that you can download by submitting the below form
By GlobalData