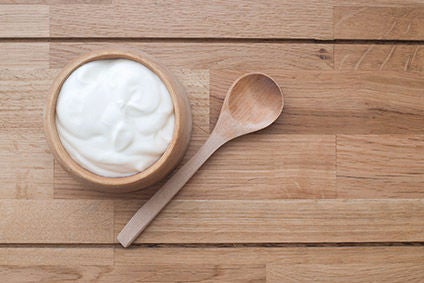 Consumer demand for natural and organic foods is ballooning in developed markets and the sector is expanding its appeal to mainstream consumers. As a result, the category has disrupted the increasingly fragmented food industry, challenging legacy brands that have seen sales eroded.
In some respects, shifting consumption can be viewed as a generational issue. The latest US census report found millennials have just surpassed baby boomers in terms of population size, with the demographic representing 83.1m people – around a quarter of the country's population. Research from The Hartman Group stresses that this generation received "unprecedented exposure" to knowledge about diet and nutrition growing up and – via the Internet in particular – continue to be influenced by these concerns.
Michael Burgmaier of Whipstitch Capital, an M&A advisory firm specialising in the consumer space, concurs that the shift to natural foods has been largely consumer-led. This is reflective of a generational shift in consumption patterns, he believes.
"Listen to what people say, this is all consumer driven… This is the long time slow decline of the legacy brands," he suggested at a recent seminar, sponsored by the Nutrition Capital Network. "Their consumers are dying and they are not coming back."
Spear-headed by entrepreneurial companies, growth in the natural foods area has been lifted by a typically agile approach to innovation. Natural foods' move into the mainstream is closely related to growing interest in healthy and better-for-you products as well as increased transparency levels. Trends such as healthy snacking, clean labelling and free-from have been evident. As have broader consumer demands around convenience, quality and freshness.
just-food takes a look at the up-and-coming trends born in the natural food sector that are now ready to tip into the mainstream.
Animal welfare
Food production has become a heavily-industrialised process and animal welfare conditions are frequently poor. Consumer awareness around animal welfare issues is not something new – but it is becoming more mainstream thanks to improved access to information and exposure to the debate via social media platforms.
More and more mainstream brands are converting to antibiotic-free meat to address concerns that the over-use of antibiotics by the meat industry is leading to the development of antibiotic-resistant super bugs. Most recently, Campbell Soup Co. said it would switch to antibiotic-free poultry in its soups, Perdue Farms has extended its antibiotic-free ambitions, French meat group Cooperl has ramped-up its antibiotic-free production, and Fleury Michon has launched a range that is free from antibiotics.
As awareness of animal husbandry practices continues to expand, there are two primary areas that stand to benefit: cage-free eggs as well as grass-fed meat and dairy.
The growing expectation that eggs should come from cage-free sources is already an area that food sector majors are acting on. Swathes of major food manufacturers, retailers and foodservice providers have pledged to stop using eggs from caged hens in the US and Europe.
Likewise, there has been growing demand for meat and dairy products raised to higher welfare standards. Last month, Denmark meat co-operative Danish Crown called for farmers to increase its supply of higher-welfare pork in response to growing demand at both a consumer and customer level.
Danish Crown's "higher welfare" pigs are housed in an area where they have some freedom of movement and their feed must be free from animal fat and blood products. Eric Pierce, director of business insight at New Hope Network, believes that consumer demand goes beyond this to support higher sales of grass-fed meat and dairy products.
"The idea of grass fed meat resonates with consumers. The challenge will be supply and cost," he suggested. "There is already a lot of grass fed dairy… We see the broader market getting behind it."
Indeed, Danone-owned organic dairy business Stonyfield told just-food at the sidelines of an event for the natural products sector in the US earlier this year that it has witnessed a jump in interest around grass-fed dairy products. "There is a huge increase in interest for grass fed. It is growing six times faster than the rest of the cabinet. Our product is 100% grass fed. Sometimes when a label claims to be grass fed [the product] also contains other sources. Our product is third-party verified. We think it is really important to deliver something consumers can trust," a spokesperson for the company explained.
Better for the environment
Like animal welfare, awareness of the environmental issues surrounding food production is not a new phenomenon but consumers are increasingly making the link between their purchase decisions and their impact on the world.
Environmental responsibility is a trend that has long supported growth in the natural and organic food space. In particular, as well as improved perceptions of the healthfulness of products, it has helped foster rising interest in organic foods. According to figures from Euromonitor International, between 2010 and 2015 sales of organic foods increased by 20.9% to $13.41bn in the US alone.
There is a widespread belief among many consumers that organic production is less damaging to the environment than conventional production. Production methods that do not use synthetic chemicals or pesticides are believed to be better for the soil, water table and ecosystem as a whole.
Regenerative agriculture – where the agricultural process focuses on soil health and returns CO2 to the ground – is a natural progression of growing demand for less damaging organic products.
While it some way from spilling over into the mainstream, climate-smart agriculture will be essential to tackle climate change and something that consumers are likely to expect more in the future, Tom Newmark of US environmental consultants Carbon Underground suggested speaking at the sidelines of the Natural Products Expo West trade show in the US earlier this year.
"Regenerative agriculture isn't huge worldwide… We will, we have to, create a large-scale industry for regenerative agriculture," he suggested. "Regenerative agriculture is next if we are to get the job done on climate change… It is great that you are organic, but how many molecules of CO2 are you sequestering?… Consumers will be demanding it from producers."
An authentic message
Mission based brands that have an authentic story to tell resonate with consumers. As consumers seek out increased transparency, brands that are able to tell a story around the ethical or sustainable nature of their sourcing practices most frequently fall into this bracket.
For example, Divine Chocolate, which primarily operates in the UK and US, has a strong story to tell about its relationship with the cocoa farmer cooperative Kuapa Kokoo, which is its largest shareholder. Meanwhile, organic produce group Organto aims to build the "world's leading" branded organic fresh produce company based on stories about the farms that supply it. These stories provide the companies with a strong point of difference.
Stories can also be more personal in nature. Matt Oscamou, president CEO and founder of Frontier Snacks, believes the story behind a start-up brand is as important as a business plan. His company began life as a competition with his brother, Nate, to see who could come up with the best alternative to "over-processed energy bars" using fewer than ten ingredients. After his brother's death in a river rafting accident, Oscamou founded the snack company. "We have an authentic story… It has really helped to engage with retail partners and consumers," Oscamou revealed.
Plant-based meat alternatives
Already we are seeing dramatic growth in the plant-based category as a growing number of consumers around the world take up vegan, vegetarian and – growing in popularity – "flexitarian" diets.
In part, this is a reflection of increasingly ethical behaviour in purchasing patterns. Fewer CO2 emissions are produced in their manufacture and animal welfare issues arising from factory farming techniques are not an issue. Demand growth also arises from increased understanding of the health benefits associated with cutting meat consumption. New research out from Harvard Medical School and Massachusetts General Hospital has found that switching between 15g and 19g of animal protein – the equivalent of a single sausage – for nuts, pulses or legumes reduces the risk of early death by 34%.
"Plant proteins like beans, lentils, nuts, grains and seeds… are packed full of wide-ranging benefits. They don't just keep us healthier for longer, they are far more sustainable than meat and fish and, of course, they don't harm animals," Jimmy Pierson, a spokesperson for the UK's Vegan Society, explained.
Nutrition beyond health
Meat alternatives are gaining popularity in part because they are less unhealthy. But food is also coming to be viewed as a means of promoting health through positive nutrition and chronic disease prevention.
Unlike much of the natural food sector, this is a field that requires a technological point of difference. Products that combat obesity and diabetes or promote cognitive and gut health are of particular interest to consumers and health policy makers. With an ageing global population, the food sector has an important role to play in answering the need for healthy ageing products.
New Hope Network's Pierce believes that while consumers, on the whole, remain wary of science in food (hence the concern over GMO ingredients, for example) developments around gut health represent something of a "rehabilitation of science" in the food industry.
"Prebiotics and probiotics, new ideas of gut health… include helping consumers understand what we digest and how we digest… has an impact on our body for the entire system. We are beginning to see this resonate with the mainstream."
Reviewing the findings of consumer insight work undertaken by New Hope, Pierce said that consumers are also open to products that deliver brain health and messaging around energy and mental clarity. "The concepts that perform best are connecting brain health to fatty acids, omega 3s," he concluded.
In contrast to many of the trends coming out of the natural food sector, science-based positive nutrition is an area where some of the world's largest food companies hold many of the cards. Nestle, for instance, benefits from an extensive R&D network as part of its Nestle Health Science division focusing on healthy ageing. Meanwhile, Danone is a leader in the field of gut health through its Activia brand.
Unadulterated products
While consumers are willing to accept products supported by scientific advances in areas that span the gap between food and pharma, they favour "ancient wisdom" in many of their food choices, Pierce suggested.
"Ancient wisdom is part of the centre of the [natural foods] industry. When consumers have a moment of distrust… they look to unadulterated products."
Healthy natural sweeteners, super foods, ancient grains and the massive interest around clean labels all feed into this.
Growing expectations for transparency have seen the clean label movement pick up steam over the past two years or so. Consumers want to be able to understand what has gone into their food and the food sector has responded en mass with adjustments to their product composition.
From confectioners to processed food manufacturers, the sector has been falling over itself to cut artificial ingredients such as preservatives, colourings and flavours from their ingredient lists via reformulation efforts. In April, Spam maker Hormel Foods unveiled a clean label drive that will see it simplify the ingredient statements on many of its retail products. ConAgra Foods has pledged to "upgrade" products in its consumer foods segment and develop clean labels in a bid to capture growth from the division. Meanwhile, in February Mars Inc. pledged to remove artificial colourings from its global portfolio.
As even the most mainstream of large food makers works to clean up its labels, it is likely that consumer expectations will raise the bar. Fewer, simpler, recognisable ingredients are the order of the day.