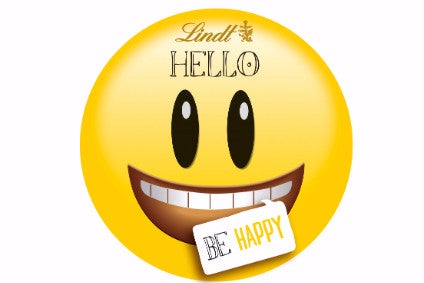 Millennials – those born from the early 1980s to the early 2000s – now account for a third of the world's population and, according to academics in the US, have a worldwide purchasing power worth a commanding US$2.45trn. No wonder food manufacturers (and every other provider of consumer goods) are keen to get a slice of the millennial pie.
The first generation to have grown up with the Internet, social networks and mobile phones, millennials are not only well informed but also natural communicators with a wealth of information at their disposal.
An article on just-food last month underlined the willingness of millennials to connect to brands. Looking at a survey of millennials in the US by management consultants at The Boston Consulting Group, just-food reflected: "There's no doubt that millennials are the most brand-sensitive current generation. On every measure used in the Boston Consulting Group report, millennials clearly outscore both older age groups and the emerging 16- to 19-year-old demographic."
Here in Germany, IRI data on brand loyalty shows 60% of millennials buy the same two or three brands all of the time, compared to 39% in France. Nine per cent of Germans buy the same brand – versus a notable 40% in France. A third of all millennials in Germany are less brand loyal, changing what they buy a lot. However, it is worth remembering this generation are firm individualists and sceptical about whether they will be as conspicuous in their consumption as their parents.
In this column, we take a look about how millennials view one of the more mature categories – confectionery. Their attitude to buying confectionery is of particular interest given the spotlight on the category amid concerns over rising obesity and the scrutiny on sugar.
IRI's latest report on confectionery shows in Europe sales in this EUR21.7bn (US$24.44bn) category are in long-term decline despite a EUR300m – or 1.5% – increase in sales in 2015, compared to 2014.
The sugar-coated elephant in the room
There is no evidence millennials are driving the decline but it does raise the question of whether a higher awareness of health concerns around sugar consumption among future generations will affect the market.
However, in Germany, millennials are more interested in purchasing 'natural' foods rather than functional items or items that are fat-free or sugar free.
For almost 40%, taste is the top criterion for purchasing a specific confectionery product, followed by price (20%). And even though 15% claim to look for low-fat or low-sugar in products, only 7.5% make it a major purchase criterion.
In the US, IRI research shows millennials spend less per person on candy than other age groups, even though they contribute 19% of the total value sales of what in the country is still a growing sector.
Millennials may be more aware of the links between a diet in high sugar and obesity but at the moment it does not seem to be having a big impact on consumption. That will very likely change though over years, given schools in all developed countries are paying more attention to the link between diet and health.
Sustainability, meanwhile, is also important, millennials say. More than a quarter of millennials surveyed by IRI in Germany in 2015 said they favoured ethical and sustainable products, with 28% saying the on-pack claims regarding sustainability were important to them. Nearly half (45%) said they would pay a premium for products that they considered ethical and sustainable. In practice though – something that is common across all demographics – people often say they want to or will buy ethically and then do not.
Taste, perhaps unsurprisingly, remains the most important buying consideration for 38% of millennial shoppers in Germany when selecting confectionery. For now, at least.
The sharing generation
Millennials value their time and with their focus on leisure rather than work time, they want shopping to be convenient and efficient. While they are more likely to live alone than previous generations – which drives the trend for smaller pack sizes (in Germany, for example, single chocolate and muesli bars are up by 19% and account for 4.3% of total market) – they are also more likely to get together with friends, which has led to a counter-trend of bigger, sharing packs.
Confectioners have embraced the dual aspects of collaboration and individualism by introducing sharing bags and adding elements of personalisation into their product packaging and marketing. For example, in markets including Switzerland and Germany, Lindt & Sprungli has launched a range of 'make your own chocolate flavoured brownie' mixes and, under its Hello brand, a range of emoji chocolates, which feature fun smiley faces and phrases like "My heart goes boom" on a heart-eyes smiley and "Be happy" with a happy smiley.
Mars Inc, meanwhile, has created its 'My personal moments' campaign for its M&M's brand in Germany, France and other European markets including the UK, enabling customers to design their own chocolates by colour and adding text and images to the actual product and packaging.
Such efforts will really help manufacturers to engage with the millennial generation and encourage brand loyalty. It's a big investment and challenge for manufacturers to keep millennials loyal, but the reward will be in ten years time when they move to a more traditional shopper behaviour and are more loyal to brands. In a decade, millennials will have more money to spend and now is the time to build loyalty to benefit from that higher income in ten years' time. Millennials are building their relationships with brands now and manufacturers can help engender future loyalty. The data on brand loyalty in Germany and France above suggest an already latent loyalty among millennials in both countries for a handful of select brands.
The pressure to innovate
While in some European countries, such as in UK, retailers are cutting as many as 15% of SKUs from store shelves, in other countries, such as in Germany, the number of SKUs are still growing by 2-3% annually – but both scenarios put confectionery manufacturers under pressure to innovate, not only to keep their products on the shelves but also to increase their footprint and to drive sales and profitability. Retailers look favourably on new brands, giving them prominence on the shelves and often secondary placements in store, too. Millennials are the most sensitive consumer category for innovation in confectionery – 26% expect innovation, according to an IRI survey of French shoppers in October. They are also in demand for more 'stimulation' (35% expect it), for example through sampling or tastings.
Innovation has always been seen as a way to boost sales, but this is not always the case. Manufacturers need to conduct detailed analysis in their categories to understand the impact that new products will have on sales. That is particularly critical with the enormous amount of investment required to develop and then launch a product and the high chance of failure (with only one in five new products succeeding). Innovation may be important, but it needs to work alongside efforts to increase brand loyalty if manufacturers are to ensure repeat purchasing. Millennials, even while more open to new experiences and products, are as influenced as the rest of us by brands they were introduced to as children. Well-targeted innovation, with clever marketing and positioning, could win over millennials and open a share of their wallets in the years to come.
All food manufacturers will benefit by increasing their overall knowledge of the millennial generation and taking a closer look at how important it is to brands. They will need to address the different attitudes of this generation in their product design, future innovation, and marketing; paying particular attention to letting millennials tell stories about their use of the brand, while addressing concerns about sustainability. But like any other generation, remember that they do not think or act as a collective and are all individual people with different lifestyles and life stages, attitudes and behaviours.