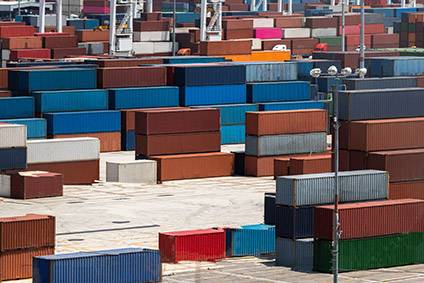 China has expanded its cross-border e-commerce (CBEC) scheme to push up trade battered by Covid-19. Jens Kastner looks at the possible benefits for food companies exporting to the country.
China's approval of 46 new pilot zones for companies conducting cross-border e-commerce, a move designed to help the country's economy withstand the blows landed by the Covid-19 epidemic, can, industry watchers say, present opportunities to foreign food manufacturers selling to the country's consumers.
With the regulatory approvals now in place, and Beijing having "started developing" the new zones, once they are up and running, they will join an existing 59 such zones. The soon-to-be more than 100 zones will facilitate the overseas purchase of goods directly by Chinese consumers through zone-based, third-party, platform operators, with goods delivered to China via clusters of bonded warehouses, usually around the country's ports. From there, the goods have to enter these e-commerce zones prior to distribution for customs clearance.
Pan_asia professional services firm Dezan Shira & Associates says imported goods from these so-called CBECs (which stands for Cross-Border E-Commerce pilot zones) can be regulated as being for personal use, and so not subject to the licence approval, registration, or filing requirements for commercial imports.
Dezan Shira & Associates say companies operating from such zones benefit from lower taxes, with single, initial transactions under the process costing under CNY5,000 (US$708) entering China duty-free. If subsequent transactions from the same purchaser (of all products) during a year with that e-commerce operator (or an individual transaction) exceed that limit, customs duties, import value-added taxes and consumption taxes shall be levied, but the tariffs will still be lower than the conventional imports.
"The CBECs simplify buying processes and make them more convenient and safer for consumers – they can place orders online and get products offline or through delivery without worrying about the authenticity of products," David Liu, an analyst with consultants China Market Research, in Shanghai, says. As for food companies exporting to China, they can better control their costs and reduce the market price of their products through the tax breaks "to increase attractiveness among Chinese consumers," he adds.
Liu stresses CBECs are especially helpful for food categories where Chinese consumers have strong preference for imports, such as milk powder. He believes the increase in the number of the zones should see the number of available bonded warehouses grow and logistics will improve, shortening delivery times and costs.
Whereas the first batch of CBEC zones established in 2015 focused on the eastern regions of the country, including Beijing, Shanghai and the provinces of Guangdong, Zhejiang, Jiangsu, Shandong and Fujian, the new zones are largely focused on China's mid-western region, including major cities such as Foshan and Luzhou, and beyond, even to Haidong, near Tibet, and Yinchuan, near Inner Mongolia.
Many of the newly-added locations are also in smaller 'second-' and 'third-tier' cities, where food imports are less available, while the initial tranche had a greater focus on larger cities with more mature markets for foreign food brands.
To further stimulate consumption through CBECs, the maximum amount a consumer could purchase through CBECs was increased on January 1, 2019, from CNY20,000 per year, per person to CNY26,000.
A major driver of product choice is Chinese consumers' strong desire for overseas travel, according to Olivier Verot, CEO of the Gentlemen Marketing Agency, a consultancy in Shanghai. "What Chinese consumers purchase from overseas through Chinese e- commerce platforms, such as JD.com and Tmall, is mostly brands they have seen and liked when they have travelled in the West and also in Korea, Japan or Thailand but cannot find in China," Verot explains. "CBEC food retail imports will certainly grow, given that many brands are not here yet."
Mars is an example of a foreign branded food company benefiting from the CBECs. "Cross-border e-commerce enhances the diversity of trade and helps us to provide consumers more choices of products such as the Be-Kind bar and Maltesers," Alice Ye, director of external communications for Mars Wrigley in China, says. "This gives us more opportunities of innovation from a portfolio perspective [and] helps us in cash flow when it comes to the bonded warehouses, whilst it also brings challenges of potential competition in the market which requires companies to speed up innovation, be more agile on route to market and make changes based on new consumer insights."
Smaller exporters can benefit from developing online B2C exports too, as a base for creating offline export retail sales. A November 2019 report by the China Chamber of International Commerce, Deloitte Research, and AliResearch highlighted how UK baby food brand Little Freddie built an in-house, online digital system using data from cross-border, e-commerce platforms and established a mechanism to obtain consumer and sales data.
Since 2015, Little Freddie, which was contacted for this article, underwent several changes, putting its flagship store on www.tmall.com, moving from an online focus to exploring offline channels as well. As of 2019, Little Freddie's offline sales slightly exceed its online sales, and its offline sales network has spread across the Chinese market, with more than 8,000 sales terminals. Online, meanwhile, it covers all cross-border e-commerce platforms.
"The CBECs can be used as a testing ground for international brands, helping predict consumer demand when exporting through B2B channels, enabling them to test and develop marketing and generating market intelligence," said Riccardo Benussi, the deputy regional manager of Dezan Shira & Associates.
New Zealand's A2 Milk Co. is another example of a foreign, branded, food company benefiting from the CBECs, its annual reports show. In its half-year interim results for July to December 2019, A2 Milk claimed it was "the number one CBEC flagship store" for sales routed via Tmall.
A2 Milk is seen as a good example of how CBEC can help imported brands test the water in China market or avoid temporary regulatory challenges. The company now also exports product to China through standard commercial channels to bricks-and-mortar retailers after initially entering the market through CBECs.
Looking ahead, China's cities and regions have now been given the right to designate their own CBECs, meaning there will probably be more zones added in the future.