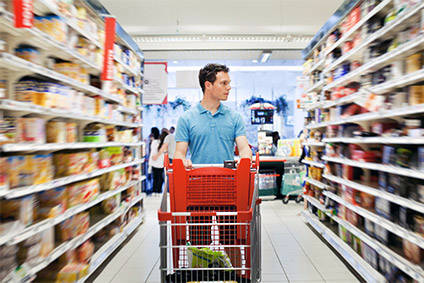 Public concern about sustainability issues has increased pressure on food companies but the same sentiments are fuelling demand for more sustainable food products. Ben Cooper examines the commercial opportunities conscious consumerism represents and the link between a company's sustainability profile and its ability to capitalise.
Risk mitigation is a critical component in the sustainability strategies of food manufacturers and the reputational harm associated with falling short on environmental, social and governance (ESG) criteria are potentially as damaging as material risks. Public concern about sustainability issues has never been higher and, in today's highly connected world, bad news travels fast.
However, there is a significant upside to this new order. Concerned or even outraged citizens are also environmentally conscious consumers and, for savvy food companies, what they offer as the latter could more than compensate for any discomfort they cause in their other guise.
Heightened public concern is creating demand for more sustainable food products, offering a growth opportunity every bit as significant as the reputational dangers. Indeed, for a food company that gets the innovation and marketing right and remains free from environmental or ethical controversy, there is potentially far more upside than down.
Conscious consumerism and sustainability
The New Sustainability, a report published by J Walter Thompson (JWT) in September 2018, bears out the extent of the opportunities on offer, concluding "sustainability is now an imperative for brands, as values-driven consumers increasingly demand options that don't harm the planet and its people".
In a survey of 2,001 adults in the UK, the US, Australia and China, some 83% said they would always choose the brand which had a better record of sustainability, while 90% said companies and brands have a responsibility to take care of the planet and its people.
Meanwhile, the 2018 edition of the Edelman Earned Brand Study, which also measures values-led consumerism, pointed to continued strong growth in conscious consumerism. In Edelman's survey of 8,000 consumers across eight countries, 64% said they would buy or boycott a brand solely because of its position on a social or political issue, a 13-point rise from 2017.
The top three markets were China (78%), Brazil (69%) and India (68%). France (65%) was the other country to register above the global average, with Japan (60%), the US (59%), the UK (57%) and Germany (54%) all below the global figure. Nevertheless, belief-driven consumers constitute a majority in all eight countries.
Edelman: "Each year you see more and more people question where the food comes from"
Jahna Lindsay-Jones, food and beverage specialist on Edelman's Earned Brand and Trust Barometer research, says she was not surprised to see strong growth in values-led purchasing in the food sector. "Each year you see more and more people question where the food comes from, how it's made, the companies behind them, what's the authenticity and trust feel of the products I'm buying," Lindsay-Jones tells just-food.
Encouragingly for food companies, Lindsay-Jones points to higher-than-average consumer trust in the food sector, according to the Edelman Trust Barometer, with food companies achieving a trust score of 63% versus an average of 56%.
While strongly associated with millennials, Lindsay-Jones says conscious consumerism is on the rise across all age brackets, which is another "compelling" finding in both the Earned Brand and Trust Barometer research. Consumers expect "companies to be doing more in contributing to the greater good, operating with transparency and authenticity, and demanding companies develop innovations that have a positive impact", Lindsay-Jones says.
Sustainability and innovation
Hearing the idea sustainability is good for business is nothing new for food companies. For the food industry, sustainability strategy is at its most effective when it finds "win-wins". These have most commonly been associated with areas such as improving resource efficiency. Effectively seeing sustainability as a growth strategy, spanning new product development, innovation and M&A activity is not new ground either, but the conscious consumerism trend greatly increases the opportunities on offer.
Alain Oberhuber, a consumer goods analyst with German bank MainFirst, believes the focus on meeting the higher ethical or environmental demands the millennial generation has become particularly associated with, can be considered as part of a food company's sustainability strategy. Sustainability is no longer just about risk mitigation, he says, but now "can generate incremental revenue".
As this is an area of innovation where authenticity and product integrity are particularly critical, sustainability expertise and insight will be prerequisite. "I think it is borne out of the sustainability strategy," says Jerry Lynch, sustainability director at US food conglomerate General Mills. "Being a consumer-facing food company, we're always going to be looking for opportunities to create the most value out of everything that we do. Nothing is just about risk management. So, we're clearly going to be trying to turn what we do into opportunities with consumers and customers."
General Mills: "It's a steady growing opportunity. I don't see it as a sea change when you look at behaviour"
Lynch, however, is cautious in his assessment of the strength of the conscious consumerism trend. He cites strong growth in General Mills' organic and natural products as an indication of growing consumer interest in more sustainable foods but, at the same time, points out the difference between what people say in surveys and their actual shopping behaviour. "I think there's a growing opportunity but I think it's a steady growing opportunity. I don't see it as a sea change when you look at behaviour," Lynch says.
Asked whether conscious consumerism is approaching any kind of tipping point, Mark Cuddigan, who, as chief executive of Hain Celestial's UK-based organic baby-food business Ella's Kitchen, oversees a brand well-positioned to benefit from the trend, is also cautious. "I would love to say yes it's become the norm. I think people want to be more sustainable and they want to push brands and companies to be more sustainable but shopping habits don't always reflect what people want."
Capitalising successfully is likely to require the application of sustainability and marketing expertise, so companies that have most fully integrated and embedded sustainability into their businesses are also well placed to capitalise.
Dave Stangis, vice president of corporate responsibility and chief sustainability officer at Campbell Soup Co., says business and sustainability strategy are "interwoven" at the soup-to-snacks giant. "Sustainability is not a separate work stream, it is embedded throughout the business, from our agricultural programmes right through to product innovation."
European dairy giant Arla Foods has also sought to integrate sustainability with other business functions. "What we have done at Arla is that we have combined marketing, sustainability and innovation into one function," Arla Foods chief marketing officer Søndergaard explains. "And one of the reasons we've done that is we believe if sustainability should work for businesses, it needs to become part of our commercial agenda."
Enriching the brand-consumer conversation
In recent years, a growing number of food companies have sought to communicate what they are doing in relation to sustainability through their brands but brand messaging about sustainability is likely to become far more common as the conscious consumerism trend continues.
There are two facets to this. It not only allows a brand to demonstrate environmental or social credentials to more knowledgeable consumers; more brand communication on sustainability, particularly for everyday brands, will increase consumer awareness about sustainability among mainstream consumers. Sustainability comes to life for consumers "when they can see it in the product", Søndergaard says.
In addition to the growth opportunity for new products or range extensions with higher sustainability credentials, increasing consumer interest in sustainability offers the potential to enrich the brand-consumer conversation.
A notable recent example of incorporating sustainability into a brand marketing initiative was the launch by the Unilever-owned Knorr brand of the Future 50 Foods report. The report, produced in partnership with WWF, identifies 50 plant-based, "future-facing" foods the brand will be supporting through NPD, marketing and partnerships.
Almost half of the Future 50 Foods are in the Knorr supply chain already and feature in products such as its recently-launched mini meals and meal kits in the US and EU. The Future 50 Foods are also built into innovation plans for Knorr in the brand's top ten markets, including 14 projects to be launched over the next two years.
Dorothy Shaver, the global sustainability lead for Knorr, says with awareness about sustainability growing among its consumers, the brand can act as a "champion" for increasing the cultivation of these under-utilised but nutritious ingredients.
Interestingly, the report was originally intended for a professional audience but, Shaver explains, "became more consumer-friendly when we went on the journey of writing it". Critically, Shaver sees a commercial benefit from Knorr's engagement in this sustainability issue. "We know from internal information we have at Unilever that purpose-driven brands do better."
Driving ahead on purpose
Both the Edelman and JWT reports observe the higher expectations increasing numbers of consumers have of brands go well beyond environmental or social impact. Brands are being tasked to become active agents of change. In the Edelman survey, 46% of respondents said brands have better ideas for solving their country's problems than government, while 53% believe brands can do more to solve social ills than government.
Major food companies have seen the success niche brands and start-ups can have in attracting and inspiring consumers by dint of a combination of energy, creativity and almost always a strong commitment to sustainability, and are seeking to replicate this in their own businesses, by innovating with their existing brands and acquiring or investing in start-ups.
Danone is a case in point. Within the French group's own portfolio is a group of brands the company calls Manifesto brands, all of which it claims have some purpose-driven elements in their brand proposition. The idea is the Manifesto brands "stand for a purpose, bringing our 'One Planet. One Health' vision to life", a Danone spokesperson says.
Danone: "Our Manifesto brands are growing three times as fast as the rest of our portfolio"
As it stands, Danone has ten Manifesto brands that account for 20% of the company's turnover. "Our Manifesto brands are growing three times as fast as the rest of our portfolio. By 2020, we want all of our brands to have embarked on their very own Manifesto journey. This aligns with the fact consumers today expect transparency and purpose from the products and brands they buy and are increasingly holding them accountable through their purchasing choices."
Edelman's Lindsay-Jones says companies that are "making changes and making commitments" and evolving their product profile through acquisitions or innovations "are earning purchase intent" from consumers.
Innovation and product development can help to give brands the purpose-led impetus that may appeal to environmentally-conscious and ethically-aware consumers but it is not an easy process. Authenticity is everything in this area of the consumer market so acquiring the niche brands and start-ups that will have that authenticity almost by definition is proving an equally attractive strategy for major food companies as the conscious consumerism trend grows.
There are now a host of in-house venture-capital funds run by major food companies such as Danone's own Manifesto Ventures, General Mills' 301 Inc. and Campbell's Acre Venture Partners. Unilever and Nestle were among the earliest large corporations to go down this path, launching their venture-capital units as far back as 2002.
MainFirst's Oberhuber believes European companies, and Unilever in particular after the tenure of the recently-retired CEO Paul Polman, are ahead of their US counterparts in terms of appealing to millennial consumers. The analyst admits, however, to some head-scratching at some of Polman's moves at the time.
"He [Polman] acquired smaller, start-up companies which then he integrated which it made a lot of sense to do, in retrospect. We had some difficulties in understanding it. At the time when he acquired these companies, it was a challenge to understand him. All these were companies had CEOs who were very focused on millennials and all had some kind of sustainability."
At Ella's Kitchen, Cuddigan argues when larger companies are buying small start-ups, they are accessing an "innovation hotbed" and "buying mindset change". Hain Celestial acquired Ella's Kitchen in 2013 but Cuddigan says the baby-food maker is run as an independent business, which he asserts has not only allowed it to retain its own identity and brand proposition but has also been positive for the parent company. "We've influenced them and helped them with their sustainability," Cuddigan says.
With food companies facing the overarching environmental challenge of climate change, the many other sustainability issues affecting agricultural supply chains, tough questions on plastic packaging and the obesity issue, these are challenging times to be working on sustainability in the food industry.
In this context, the strong growth in conscious consumerism, and the commercial opportunities it brings, must be seen as a very welcome saving grace.