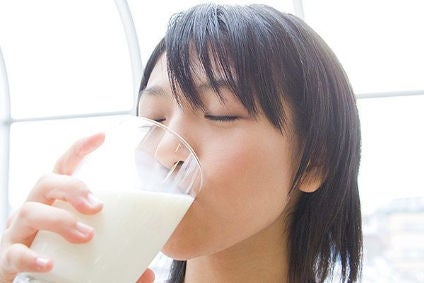 The details of the Trans-Pacific Partnership trade deal have been released and, speaking to dairy industry representatives and analysts across the markets affected, we analyse what impact the agreement could have on the sector.
The dairy industry has always been one of the world's more protected food sectors, especially upstream, so it is maybe no surprise dairy manufacturers and their associations have mixed opinions about the impact of the Trans-Pacific Partnership (TPP) trade deal.
Agreed on 4 October, the deal liberalises trade between the US, Japan, Canada, New Zealand, Australia, Mexico, Peru, Singapore, Malaysia, Vietnam, Brunei and Chile. The details were released late last month.
The attitude of the US dairy industry seems typical – a grudging acquiescence, although that is better than the initial reaction. Representatives of the sector had been among its earliest opponents, with the US National Milk Producers Federation once branding the deal "little more than a façade for a free-trade agreement with New Zealand", warning the deal would prove to be a "one-way trade agreement" with the country. But the TPP has grown during its negotiations and with the 12-member pact including dairy-consuming countries such as Canada and Japan, these concerns have been counterbalanced by the export opportunities afforded to US producers.
"We're still reserving judgment," says Jaime Castaneda, senior vice president of trade policy at the US Dairy Export Council. While he argued better duty free access to Canada and Japan may not be "a major plus", there were "positives" in the deal's streamlining of phytosanitary regulations and treatment of geographical indications, allowing the registration of trademarks referencing a particular area (such as Parmigiano-Reggiano cheese) even though the product may not have originated in the country or region quoted in marketing: "This is probably not an agreement that we will strongly oppose," he says.
A similarly qualified response can be found among those in the Australasian dairy sector. Joanne Bills, director of the Melbourne-based specialist food consultants Freshagenda, said the TPP has produced incremental gains in some dairy segments but will not improve significantly on the preferential trade conditions already in place for Australia and New Zealand dairy manufacturers, notably through free trade agreements both countries already have with some TPP countries.
"Canada and the US really conceded little, but in some cases there have been improvements on existing FTAs. Milk powders, for example, was a disappointing segment in the Australia-Japan FTA and this seems to have received better treatment from Japan under the [TPP]," Bills tells just-food.
Kimberly Crewther, executive director of the Dairy Companies Association of New Zealand (DCANZ), which counts the likes of Fonterra and Goodman Fielder among its members, says some benefits from the deal could take years to materialise. "There will be some tariff savings, but in terms of new market openings, gains have been incremental. The one cheese line that we'll have tariff elimination on into the US, for example, will take 20 years to get there. The phase-in periods in general are so long that I don't think we'll be seeing any increase in short-term production of New Zealand dairy products on the back of the TPP," Crewther says.
She adds: "One thing we did hope for was wholesale opening of these Pacific markets to alleviate price volatility that industry is dealing with, but we didn't get close to achieving that."
Significant production increases in any one Australian dairy segment are also unlikely, according to Freshagenda's Bills. "I get the sense that the [TPP], which has covered many more sectors than most other trade agreements, is broad and shallow and less focused on things like agricultural trade, and therefore less deep in terms of what it delivers," she explains. "From talking to industry members, I can say that people were not all that excited about the [TPP], there weren't huge expectations, and in the end it delivered little [for Australia and NZ dairy manufacturers]. In some ways it has been overshadowed by the announcement of the Australia-China Free Trade Agreement – that has probably delivered much more than industry was expecting."
New Zealand's dairy output increased significantly in the wake of the free trade agreement between the country and China that entered into force in 2008, Bills says, and Australian companies would probably expect more gains from their country's deal with China than the TPP, not only in demand for product but in encouraging Chinese investment in the country's dairy manufacturing sector to secure dairy supply chains.
Such nuances are also echoed by dairy sector experts in Japan, the TPP zone's second-largest market. While dairy manufacturing companies see some supply benefits, there are concerns the gradual abolition of tariffs will eventually hit the industry hard, despite Japanese Prime Minister Shinzo Abe attempting to reassure agriculture firms his government will introduce measures to enhance the sector and make it a career that attracts young workers to cultivate new markets and promote innovation.
"Companies that use large amounts of imported raw materials for products, such as processed cheese and yoghurt, will be able to procure those ingredients more cheaply and this will lead to greater business opportunities," says Akira Maruyama, executive director of the Japan Dairy Association, or J Milk. "On the other hand, the falling price of milk in Japan and the elimination of tariffs is likely to force companies out of business, leading to even less milk being produced domestically. The added complications of procurement will also weigh heavily on management in dairy sector companies."
Tetsuo Ishihara, managing director of the Japan Dairy Industry Association, agrees increased competition from large-scale overseas manufacturers will affect the domestic industry down the line. "Initially, I think the impact will be limited but in the medium and long term, the industry is somewhat pessimistic about the abolition of tariffs," he explains.
Japan negotiated hard to mitigate the impact on its well-protected food sector but it was not alone. Canada, then facing a general election (which its government lost), worked hard to maintain protection of its dairy sector.
However, to some, Ottawa did not work hard enough. "The Canadian dairy industry is a very unique supply-managed system….that is based on having significant tariff protection and very few imports. So obviously we're concerned with the potential impact if it is approved in Canada and in other TPP countries," Don Jarvis, president and CEO of the Dairy Processors Association of Canada, says.
Jarvis says said the TPP, which has concessions on all dairy products, combined with the Comprehensive Economic and Trade Agreement (CETA) that Canada and the EU finished negotiating last year, which has concessions on cheese imports, means approximately 8% to 9% of Canadian dairy consumption will be imported cheese. "We're looking at significant import competition to domestic cheese makers and other dairy makers," Jarvis insists, adding, as a result, his organisation and others at the processing level are "working hard to modernise the existing system" so it can be more competitive internationally in price, and can maintain existing jobs and production of Canadian dairy products.
For the EU, outside the TPP of course, the full impact of the TPP on its dairy sector may still be early to assess. However, according to Preben Mikkelsen, owner and CEO of the Denmark-based PM Food & Dairy Consulting, the deal will reduce the EU's cheese exports to Japan, with market share taken by other TPP member countries.
Eckhard Heuser, general secretary of ASSIFONTE, the Berlin-based association of the processed cheese industry in the EU, warned the bloc could lose as much as "10,000 tonnes of cheese exports to Japan alone worth 40 million euros annually" once the TPP comes into force.
Mikkelsen says EU processors could feel the impact in south-east Asia. He says the "competition for milk powder exports to the [TPP] southeast Asian countries will intensify," Mikkelsen said. However, he reflects on the fact EU dairy companies are more internationalised than US and Australian dairy companies, and several companies are already processing in TPP member countries such as the US, Malaysia and Vietnam. These companies will "utilise the new opportunities," he adds.
Alexander Anton, secretary general of the European Dairy Association, stressed nearly 20% of EU dairy exports of butter and almost one third of European cheese exports go to TPP countries, although he adds: "Our produce is unique in terms of quality."
Jukka Likitalo, secretary general of Eucolait, Europe's dairy trade association, said the EU is negotiating or has already concluded a free trade agreement with most of the TPP countries. "We would expect the EU to get better access into the US and the Japanese market than what has been granted under the TPP. The recently concluded EU-Vietnam free trade deal could provide free access for all dairy products over a short transition period," Likitalo explains. "The EU should reach a similar deal with Malaysia."
One lesson drawn is for the EU to expedite the Transatlantic Trade & Investment Partnership agreement with the US. "The EU dairy sector would, in general, benefit substantially with better access to the North American dairy market," Mikkelsen reflects. However, progress has been delayed, partly because of the EU's wish to protect some European protected designation of origin products, including cheese, counter to the liberal approach of the TPP.