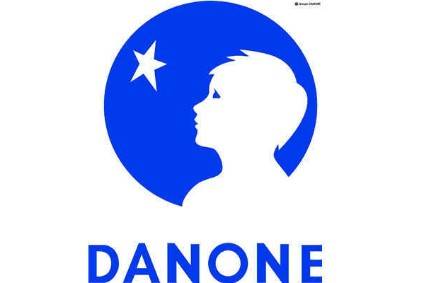 Danone outlined plans to raise its sales and earnings performance through to 2020 in an investor meeting held earlier this week. The company said it would lift its sales trajectory to 5%-plus over the next five years but – significantly – Danone stressed it believed it could achieve that target while expanding margins. The Activia maker plans to look at two key areas to drive growth: delivering enhanced nutritional solutions and expanding further in the "new frontier" of Africa. Katy Askew reports.
Outlining its strategic priorities through to 2020 this week, Danone raised its target for annual organic sales growth to above 5%. For the current year, Danone expects organic sales to increase by 4-5% so the company is nudging up its top-line expectations over the next five years. Danone said it intends to develop a model of growth that is "strong", "sustainable" and "profitable".
What Danone has done so far
A key change in direction is the quality of growth Danone expects to deliver. In recent years, sales have been driven at the expense of margins. In 2014, for example, organic sales rose 4.7% but comparable trading operating margin fell 12 basis points. In 2013, like-for-like sales were up 4.8% but LFL trading operating margin was down 81 bps. In 2012, comparable sales rose 5.4% but comparable margins fell 50 basis points.
The pattern is being broken, Danone insisted. This year, Danone has moved to a model delivering both "profitable" and "sustainable" growth, CFO Cécile Cabanis suggested. This has been achieved by tackling the issues at Danone's problematic dairy business – where margins have been squeezed – head on.
Danone is supporting value creation in European dairy through "structural gross margin improvement". In the first half of 2015, a combination of efficiencies and mix management enabled Danone to deliver a 140 bps improvement to operating margins in the region, which contributed to the group-wide 53 bps rise in operating margin during the period.
The company also aims to "reignite" growth in the US yoghurt sector, Cabanis continued. Danone is looking to "360-degree portfolio activation", including a 50 basis point increase in advertising and promotion spend, improved sales execution and innovations such as Oikos Triple Zero.
Meanwhile, in its Russian dairy unit – which has been hit by volatility in raw material costs and currency exchange – Danone is building "resilience" and developing a defensive model that will protect margins. The French dairy group has adapted its industrial cost structure to drive a 250 bps improvement in cost of operations against sales between 2012 and 2015. Sales units have been simplified and support functions have been centralised. Meanwhile, the company has reduced its reliance on lower value fermented milk sales and shifted its mix towards high value modern dairy products, resulting in a 150 bps mix improvement between 2012 and 2015.
According to Kepler Cheuvreux analyst Jon Cox, a recovery at the group's dairy unit is "key" to Danone's ability to deliver on its group-wide targets. He says Danone's insistence it is delivering looks "credible" as the group nudged up its growth targets for the business.
"Danone targets 3-5% organic sales growth in its dairy division – notably more than the 2-4% expected to be unveiled – which has been under pressure in the last few years amid falling sales in Europe and more recently weakness in the US and Russia," Cox wrote in an investor note. "We believe the new targets are credible – dairy could accelerate to 5% provided all efforts to reignite growth in Europe worked, Danone said, while more recently US sales have accelerated."
Improved margins in dairy have the profitable box of Danone's checklist ticked, so it would seem. Moving to the "sustainable" part of Danone's growth agenda, Cabanis delved deeper into the performance of Danone's early life nutrition division.
Reporting its results for the first nine months of the year last month, Danone revealed early life nutrition sales were up 10.9% on a like-for-like basis. Much of the improvement can be attributed to Danone's rebound in China where it has successfully regained its 15% market share, Cabanis revealed.
Danone's sales in China had been hit when, in 2013, it was forced to issue a consumer-facing recall related to concerns an ingredient supplied by Fonterra could be contaminated with a botulism-causing bacteria. The company is now building a "sustainable" model in the country, where it is looking to build its international brands via online channels, as well as working with Chinese dairy business Mengniu via its Yashili infant formula business to build a "stronger local platform" under the Dumex and Yashili brands.
But sustainable growth in infant nutrition is about more than China, Cabanis suggested, as she stressed the "broad-based dynamics" of top-line expansion. In the first nine months of the year, Danone's brands Aptamil, Nutricia Nutrilon and SMG all booked strong growth, up 30%, 20% and 10% respectively.
Looking to 2020
Cabanis insisted Danone is "on track" to deliver profitable and sustainable growth in fiscal 2015, confirming the group's full-year outlook of 4-5% sales growth and trading operating margin that is "slightly up" year-on-year. But how does Danone plan to move from "sustainable, profitable" growth to "strong, sustainable, profitable" growth?
Firstly, the Actimel maker is "transforming alimentation into growth opportunities", Jean-Philippe Paré, the executive vice president of R&D, revealed. Alimentation – or, simply put, the provision of nourishment – has long been at the core of Danone's corporate purpose. However, the company appears to be tweaking the meaning of this somewhat to focus more on health, dietary habits and functionality.
As MainFirst analyst Alain Oberhuber noted: "The company has introduced a manifesto to increase product innovation towards creating products that are healthy, enhance nutrition, and have a great taste based on regional cultures and social habits."
Paré outlined the specific areas Danone believes it can target to accelerate growth. The company intends to "build health" in early years, "nurture health" in children and adults and "protect health" as people age. Danone is focusing its R&D efforts on areas including: providing weight management in children; iron-rich products aimed at pregnant women and children; supporting gut health; active and healthy ageing; and infant allergy control.
For example, Danone sees potential in expanding its offering of infant nutrition products that cater specifically to babies who are allergic to, or intolerant of, cow's milk. The company said that cow's milk allergy is one of the "most common" food allergies in early childhood and claimed 3% of infants develop the allergy with half a million new cases each year in China alone. Via its ExpertCare brand, Danone said it is "building a new category" in infant allergy management.
Elsewhere, in its dairy business, Paré said Danone is working to "understand snacking behaviour and snack eaters to improve eating habits thanks to relevant local solutions". Danone is looking to position its yoghurt snacks as a healthier choice through innovation, as well as renovating existing product formulas to "gain legitimacy" as a healthier alternative.
One such new product is Danone's Danonino yoghurt with has launched in a pouch in European markets such as France and Germany. Comparing the health credentials of the product against leading competitors in each market, Paré said the formulation was lower in sugar. It is also a convenient on-the-go product, that stays fresh for up to eight hours and has a re-closable cap.
Targeting Africa
Innovation is core to Danone's sales growth in established markets. The company is, however, also targeting expansion in the "new frontier" of Africa. Former CFO Pierre-André Terisse has headed up the group's Africa business since the beginning of this year. While Danone already has a sizable footprint on the continent – which generated sales of EUR1.7bn (US$1.83bn) in 2014 – it is clear the company plans to step up the pace.
In the short term, Danone intends to strengthen its platforms in terms of supply chain and sourcing, industrial set-up, routes to market and product quality. "Success in Africa is first about execution," Terisse insisted.
But growth in Africa will also require Danone to innovate beyond its "traditional categories" to meet the challenges presented by the local context, the executive continued. These include further development on long-life dairy options, such as UHT and powdered products.
Innovations will be carried by "jewel" local brands, such as Bledina in Cameroon, Brookside Dairy in Kenya and, in Ghana, FanMilk.
As elsewhere, Danone's African innovation will focus on a health agenda, Lorna Davis, the former Mondelez International executive who Danone hired in March as its "chief manifesto catalyst", responsible for the implementation of its Danone 2020 strategy. For example, Bledina Phosphatine was rolled out in Cameroon and the Cote d'Ivoire in response to the public health issue of iron deficiency resulting in anaemia. She said a lack of understanding linking anaemia and diet and "non appropriate traditional treatments" represent "real obstacles" but through its iron-enriched Phosphatone cereal, Danone hopes to contribute to the prevention of iron deficiency in middle class consumers.
With strong GDP growth forecasts for the African continent and a growing – and youthful – population, Danone believes strong foundations in Africa will provide a platform for future growth.