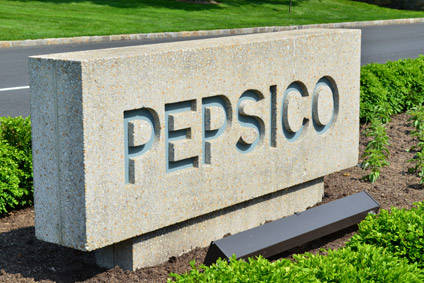 In the second part of just-food's examination of PepsiCo's approach to sustainability, Ben Cooper looks at how the company communicates its sustainable business values to consumers, in particular through the launch of its new howwillwe.com microsite.
Major corporations like PepsiCo publish reams of documentation detailing their progress against sustainability goals and aspirations. Companies place the information on record and can be held to account and this can only be a good thing, but they know they cannot expect consumers at large to wade through lengthy sustainability reports.
However, they increasingly perceive that consumers are keen to know more, and communicating sustainability values and performance effectively to the public has become a critical challenge.
"One of the things that we're really still learning [about] is engagement with consumers," says PepsiCo's senior director of sustainable development, Dan Bena. "Over a billion times a day somebody eats or drinks a PepsiCo product in the world. That is an unbelievable opportunity to engage those consumers in a cause, whether it's sustainable development writ large, whether it's health and safety, whether it's water."
PepsiCo's latest innovation in response to that challenge is the launch of its howwillwe (www.howwillwe.com) microsite, where the company showcases sustainability initiatives and the values which inform its business.
As it published its 2014 corporate sustainability report, the Frito-Lay owner announced its sustainability programmes had realised US$375m since its goals were established in 2010, "demonstrating that investments in sustainability are mutually beneficial for business and society".
Showing investors sustainability is good for business remains a critical component in a sustainability strategy. Demonstrating sustainability values to consumers is just as critical, but shoppers – unless they happen to be investors too – will not be motivated by the fact sustainability is good for the bottom line. Their interest will be in the wider benefits that PepsiCo's sustainability initiatives bring and an assurance that the company is not doing harm. While companies speak about meeting the expectations of a broad range of stakeholders, investors and consumers arguably outrank the others, and of those two, one could posit that consumers are ultimately the most important constituency.
That would certainly be the case if it could be determined that every single consumer made purchase decisions on the basis of a company's sustainability credentials, but this is certainly not the case. In fact, there is a strong parallel with the investor community in that consumers represent a broad spectrum of engagement, awareness and concern regarding sustainability.
"If you stratify," says Bena, "the socially conscious consumers would have one response to the question. Absolutely, it's core. Other consumers, maybe at the opposite end of that 'no harm' spectrum, see it as still very much being a point of differentiation considering all other things are equal. And that's what we're trying to change through much of our communication and consumer engagement."
To whatever extent consumers wish to learn about a company's approach to sustainability, there is no question the information is there for them. However, as Erin Thomas, senior director for sustainability communications at PepsiCo, points out, the level of detail in a corporate sustainability or a Global Reporting Initiative report would be "very daunting for many consumers".
On the other hand, even though a Fairtrade logo or another form of sustainability certification can communicate some essence of a company's ethos on pack, there is arguably limited scope to put over a company's values at point of sale. In that sense, a microsite such as howwillwe.com represents something of a happy medium.
"Annual reporting is an important way to communicate progress and challenges on our sustainability journey but that's just one tool we use," Thomas continues. "PepsiCo launched the howwillwe microsite to take the exploration on issues which are important to the world and in which our company has a role to play a step further. Our aim is to create a dynamic digital user experience to discuss complex, pressing challenges and solutions, big and small."
The site comprises personal stories related to areas such as sustainable agriculture, comprising mixed media content and social media elements. While consumers are an important target for howwillwe, Thomas points to a broader brief. "We're working to engage a conversation on environmental and social issues, one that resonates with conscious consumers, and also with important stakeholder groups like nongovernmental organisations, media, employees and future employees, business partners and people around the world with good ideas of their own about how to make a positive difference."
PepsiCo's activities around its sustainability communication underline how the scope for communication is expanding. By utilising new types of media to talk about sustainability, companies are using tools they have often already been utilising for brand advancement more generally. However, the value of two-way interactive communication on sustainability seems clear. "We can both educate consumers and stakeholders on PepsiCo's work and learn from them as we continue on our journey," Thomas says.
"It's an exciting time to be in communications with the proliferation of formats, channels and creative minds. We're engaging consumers and a broader audience through social media, user-generated content, virtual reality and by featuring first-hand experiences of employees and individual change makers around the world. We'll continue to explore innovative ways to share our commitment to sustainable growth and importantly to learn from others."
Bena also stresses the "need to keep pace with the way consumers and others want to receive information", when it comes to communicating its values and how it reflects them in its business.
Ultimately, the imponderable for companies remains how many and how much consumers care and to what degree sustainability determines consumer loyalty. On the other hand, if sustainability is now intrinsic to how a company should do business, as Bena contends, one could argue it does not matter. This is about making the right ethical choices whether or not consumers are swayed by them.
In reality, however, gaining a truly accurate read on how sustainability influences purchasing behaviour is of immense value and, while it may be very qualitative and anecdotal, the feedback obtained through social media and hit rates for dedicated websites will be a useful resource.
For his part, Bena believes consumer attitudes are moving in the right direction. "I'm actually heartened that the general consumer populace seems to be coming more and more on board in caring about sustainability and the gap between intent and behaviour appears to be narrowing which is a really good thing. I would say from my perspective sitting within global operations, but keeping my finger as best I can on the pulse of what consumers and other stakeholders want, they absolutely do care and increasingly so."