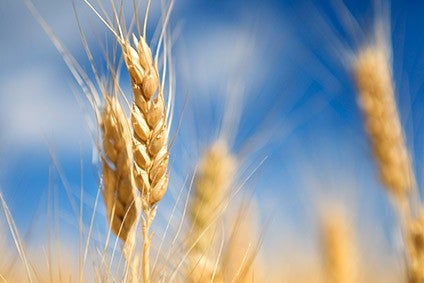 The pandemic had only minor impacts on the availability of food in developed countries but has made governments and manufacturers alike more mindful of the risks to the food system, Ben Cooper writes. In the wake of the Covid-19 crisis, governments are likely to increase support for agriculture to bolster food security, while food companies seek to build in flexibility and resilience by decentralising production and strengthening local supply chains.
The food industry has had a very different experience to many other sectors during these past, terrible months. While other industries and service sectors have been paralysed by the pandemic, many packaged food manufacturers have continued to operate.
As countries emerge from lockdown and the recovery process begins, the fact so many industries are quite literally restarting brings home how different it has been for most packaged food manufacturers.
However, it would be wrong to equate the packaged-food industry's near-continuous operation with immunity from the disruptive force of Covid-19.
Nevertheless, the pandemic appears in general to be consolidating or accelerating existing trends in food supply chains rather than creating entirely new ones. By the same token, it has exposed and exacerbated known vulnerabilities and weaknesses in food systems, with developing countries facing the gravest risks in terms of food insecurity and hunger, as starkly set out by UK-based aid charity Oxfam in a report last week.
Vulnerabilities exposed
How well do you really know your competitors?
Access the most comprehensive Company Profiles on the market, powered by GlobalData. Save hours of research. Gain competitive edge.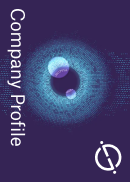 Company Profile – free sample
Thank you!
Your download email will arrive shortly
Not ready to buy yet? Download a free sample
We are confident about the unique quality of our Company Profiles. However, we want you to make the most beneficial decision for your business, so we offer a free sample that you can download by submitting the below form
By GlobalData
In developed markets, established food supply chains were adversely impacted in the early phase of the lockdown, proving vulnerable to consumer stockpiling and panic buying, notably in the UK and the US.
However, empty supermarket shelves were more indicative of a failure to predict consumption patterns and mitigate panic buying than to physical bottlenecks in supply chains.
Among the existing overarching trends in supply chain management is increasing digitisation and application of AI. The pandemic has underlined the benefits the technology offers and increased the likelihood of greater investment in this area. "I think it's going to push the entire industry to look more into AI to predict demand shifts," says Professor Sylvain Charlebois, a specialist in food policy, security and distribution at Dalhousie University in Canada.
Adapting in response to the challenges and problems Covid-19 created is key to building resilience to further waves in this pandemic and to future crises of this sort. However, to do this most effectively, it is necessary to understand as completely as possible how well existing systems coped. In March and early April, the ultra-lean and efficient just-in-time model of food distribution looked like it was being severely tested and found wanting but, after a short while, a more stable picture emerged.
"Everyone was holding their collective breath," Prof. Charlebois says, although he adds experts in food distribution were ultimately not surprised supply chains proved more resilient than was initially feared.
"It was a bit messy at times but there was plenty of food to be bought. There was a lot of panic buying at the beginning in the western world. That lasted about two weeks and then things settled in and it became easier to manage."
The very term "panic buying" speaks to the importance of managing public expectations. The shock of seeing the first empty supermarket shelves on a TV newscast triggered a run on supermarkets geared up for the normal rates of sale. "It boils down to expectations," Charlebois says. "We've been programmed as consumers to expect perfection when we go to grocery stores, and when we're going through a pandemic or any crisis like this one, you shouldn't be expecting perfection."
Building resilience and flexibility
Greater facility in quickly redirecting foodservice and catering supplies to retail would have reduced the shock to the system created by the lockdown and contingencies in this regard are certain to be improved in light of recent events. Even if the system ultimately coped with the challenges the pandemic has so far posed, there remains an unease regarding the exposure of extended food supply chains to disruption and a need to build more flexibility into the system.
Moving sourcing and processing closer to the market is seen as a way to provide both resilience and flexibility while also responding to changing consumer priorities. Cyrille Filott, global strategist for consumer goods at Netherlands-based banking group Rabobank, believes the pandemic will strengthen and accelerate the localisation trend in food production in developed markets.
"I'm a believer that the marginal investment for companies in manufacturing capacity will be in smaller, more flexible, more agile production facilities, closer to the consumer," Filott explains. This trend was already being discerned before the pandemic, driven by data and the perceived need to cater more specifically to consumer tastes and preferences in different countries. Covid-19 has added a significant de-risking component to the strategy.
"I do expect a decentralisation of manufacturing and, as a result of which, much more local supply chains"
Highly centralised production becomes a "massive problem" if a huge hub is put out of action. In spite of the cost implications, Filott believes "it may actually make sense to have a much more flexible manufacturing base", adding: "I do expect a decentralisation of manufacturing and, as a result of which, much more local supply chains."
However, Alain Oberhuber, consumer goods analyst at German bank MainFirst, is less convinced there will be a significant Covid-led expansion in local sourcing by major packaged-food companies in Europe at least because of price concerns and the extent of local sourcing that has already been implemented. "I'm not sure if consumers will completely change their habits," Oberhuber tells just-food. "It depends on price. And some of the large companies have already focused on local sourcing and local production. That has already been a trend for a couple of years."
Consumers and governments seek security
Consumer demand and government policy could be two further drivers of the localisation trend in the wake of the pandemic. While research has consistently shown consumers are finding reassurance in buying more locally-produced food, the degree to which this will be sustained during the coming recession is uncertain. That said, the pandemic has led to significantly increased prioritisation of food security by governments in developed countries, which commodities analysis firm Fitch Solutions believes will in turn lead to more support for local production.
According to Fitch Solutions, this is one of a number of agribusiness megatrends that will be amplified by the pandemic. "The increased awareness of the vulnerability of food supply chains, coupled with the ongoing rise in protectionism, will lead to a renewed emphasis on food security and to increased efforts to boost local food production," the firm stated in a report in April. Fitch Solutions also anticipates the pandemic will accelerate the adoption of agricultural mechanisation in developing countries, while also fostering progress in areas such as indoor farming, vertical farming and hydroponics.
In addition to supply chain digitisation, Fitch Solutions sees the advent of grocery systems from farm to e-commerce as another likely Covid legacy. It's clear the pandemic has precipitated growth in e-commerce in the grocery sector, as it has in retailing in general, but this goes well beyond major supermarket retailers expanding their online shopping offer, according to Charlebois. "We actually are expecting the entire supply chain to become more democratised as well," he says. "You saw a lot of pivoting going on during Covid. Because of e-commerce, everyone has access to the consumer and so we've seen several processors and even farming groups getting together to sell food online, and we are expecting that phenomenon to continue."
Worlds apart
While the food system withstood an unprecedented challenge in developed markets and the pandemic may foster positive trends in relation to locally-produced food and healthier diets, Oxfam's report last week underlines what the pandemic may signify for the food system at a global level. The dire impact the pandemic could have on food security and hunger in developing countries puts the fleeting shortages experienced in Europe and the US in perspective.
The report was another uncomfortable read for multinational food companies, juxtaposing the plight of impoverished people in the world's poorest countries with the profits and shareholder return of the world's largest food corporations. Oxfam highlights how local food systems in developing countries are proving less resilient in the face of the pandemic because local agriculture has become too focused on the export of commodity crops. Governments in the developing world are also prioritising food security and local resilience as a result of the pandemic but there the similarities with their counterparts in developed countries largely end.
That populations in poorer countries are at risk of hunger and starvation while the crops they export help keep those in immeasurably richer countries nourished should be an extremely disquieting thought and an abiding concern for food companies, policymakers and consumers across the developed world.
The food system may have kept consumers in the developed world fed during an unprecedented crisis, and there may even be some positive legacies from the pandemic in how food is produced and distributed. But, on a global level, the food system could be found gravely wanting as Covid-19 exposes the frailties of its most vulnerable components and the failure to address their root causes.