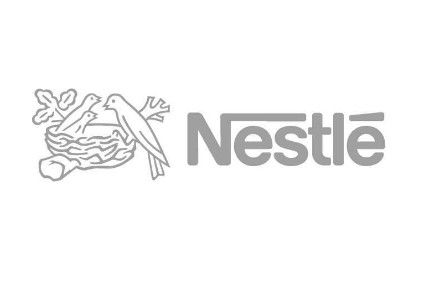 The newest of Nestle's 40 R&D facilities is a unit in Singapore specialising in nutrition to support healthy ageing. Ben Cooper reports on the new facility and examines the role food companies can play in maintaining and improving health in old age as life expectancy increases.

Rising life expectancy is clearly a positive and welcome health trend, reflecting progress in medical science, better access to healthcare and nutrition and improvements in our built environment.
Typically, life expectancy globally is increasing at around two years per decade, but while people are living longer, they are likely still to be enduring the same types of ill health that are associated with old age, and of course they will be enduring them for longer.
Nutrition has a key role in addressing those health issues and improving quality of life in extended old age, and therefore so also do food companies, according to Professor John Mathers, director of the Human Nutrition Research Centre at Newcastle University in the UK.
"With the exception of subsistence farmers, most people worldwide get their food via food manufacturers so food manufacturers and retailers have great potential to make a real difference to healthier eating and, therefore, to healthy ageing," says Prof. Mathers.
Food manufacturers not only have an important role to play in supporting preventive health efforts but also see a significant commercial opportunity, as underlined by recent developments at Nestle.
"Demographic projections clearly indicate an opportunity for growth in this age group," says Fabrizio Arigoni, who heads up the healthy ageing programme at Nestle Research and a new R&D facility Nestle has just opened in Singapore which will focus on nutrition for healthy ageing. "Singapore will become the core of ageing research within Nestle, strongly linking with our competences in R&D across other Nestle centres."
As the world's largest food manufacturer and the most active in the field of nutritional research, it is no surprise to find Nestle in the vanguard of research into nutrition and product development for healthy ageing.
"The centre is focusing on research and knowledge building," Arigoni continues. "There is a clear need to better understand the nutritional needs and the related physiological response in the elderly. Knowledge building in this area will provide the base to new concepts of products to provide solutions in nutrition and health in this population. These concepts will be further advanced by dedicated product development teams."
Nestle has 40 research units across the world, looking either at specific sectors, such as ice cream, beverages and confectionery, or regionally defined product categories, and its decision to locate a unit focused on healthy ageing in Asia is no coincidence.
According to UN statistics, Asia's ageing population, defined as those aged 60 years or over, is expected to reach 1.2bn by 2050, representing 60% of the world's population of older people.
Nestle has identified a "strategic need" for a research footprint in Asia in order both to study the role nutrition plays in ill health associated with old age and "better address the needs of the region's ageing population".
"Ageing is a global strategy at the R&D level. However, because of the demographic in Asia, we have decided to focus on this geographical area to leverage with ongoing local research and market interest," says Arigoni.
Indeed, one of the perennial questions when noting divergences in life expectancy between different regions is the extent to which differences in diet are responsible.
Prof. Mathers points to longer life expectancy in Asian countries and suggests diet could be a contributory factor. However, while there may be opportunities for food companies in providing food products to boost health in old age, he notes that "westernisation" of diets is having a less positive influence on patterns of life expectancy.
"For many years, Japan held the world record for life expectancy with some Japanese communities containing large numbers of centenarians. In addition, ageing in Japan and some other Asian countries has been associated with exceptionally good health," Prof. Mathers explains. "The extent to which this is due to diet specifically is not known but many traditional Asian cuisines, which are plant-based, contain lots of vegetables, some fish and little dairy or meat products, are likely to be very healthy. 'Westernisation' of eating patterns and lifestyles across Asia is now common and has led to rapid increases in the prevalence of obesity and of type 2 diabetes (very well recognised in India and in China), and is likely to have adverse effects on healthy ageing."
That said, Prof. Mathers welcomes the positive contribution food companies can make to academic research into nutrition for healthy ageing. "There are lots of opportunities for food companies and academics to collaborate where they have shared interests, for example in improving nutrition to enhance healthy ageing and, more widely, public health," he says. However, he sounds an important note of caution regarding the need to preserve the independence of academic research. "Such collaborations need to be established carefully to ensure that academics retain their independence."
The new Nestle Research Centre is situated within Singapore's Biopolis research and development centre where the biomedical research institutes operated by Singapore's Agency for Science, Technology and Research (A*Star) are located. Indeed, the new centre represents an expansion of the innovation partnership Nestle has already established with the government agency.
"Nestle Research Singapore will be embedded in A*Star's innovation park and will be working with many of the A*Star, as well as other, public research institutes and universities located in the vicinity," says Arigoni. "We see a growing interest from scientists from various disciplines outside the traditional nutrition community in entering this field. These new communities often bring a new perspective to nutrition and health which will hopefully develop in new innovative ideas."
Prof. Mathers sees the increase in life expectancy now being seen worldwide as "one of humankind's major achievements over the past two centuries".
Equally, however, the fact that the increase in lifespan is accompanied by more years spent in poor health, with ageing still being a major driver of most common, non-infectious diseases, represents a significant public health challenge. "The challenge is to identify what can be done to reduce morbidity in later life and to ensure that more people enjoy greater health and wellbeing for more of their longer lives," Prof. Mathers says.
Food companies are all too familiar with the suggestion that their products are among the "lifestyle factors" contributing to poor health and Prof. Mathers notes that these factors also have "big negative impacts on the ageing process".
However, Arigoni believes Nestle's work in nutrition research can tie in with government preventive health programmes. "The scope of our partnerships with government agencies is to build knowledge around various aspects of nutrition and health in the ageing population," he says. "Indeed, this is done with the conviction that nutrition as part of a healthy lifestyle plays a crucial role in prevention of ageing diseases and as such should be integrated in preventive health policies."
Nestle has clearly been a progressive company in the area of health and nutrition and its future aspirations in this area seem clear, particularly in light of the appointment of Ulf Mark Schneider, formerly head of healthcare group Fresenius, as chief executive in June.
The company can trace its involvement in nutrition research right back to the work of its founder, Henri Nestle, in infant nutrition, and it is interesting to note how at least part of the company's future may now be defined by research at the opposite end of the life cycle.