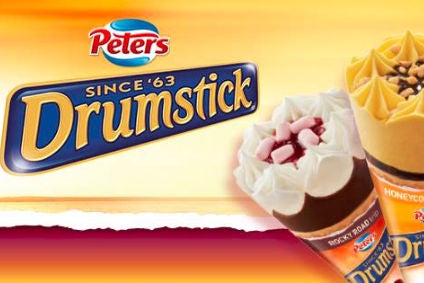 Nestle and R&R Ice Cream have finalised plans to combine their ice cream businesses. The new joint venture brings a number of benefits and is likely to see an increased focus behind Nestle's ice cream brands. Katy Askew reports.
Nestle and PAI Partners-owned R&R Ice Cream have detailed plans to merge their businesses into a joint venture, called Froneri. Nestle and PAI will have equal equity stakes in the business.
According to Mainfirst analyst Alain Oberhuber, the new combined company will have revenues CHF2.7bn (US$2.8bn), of which Nestle brings in CHF1.5bn. Froneri will operate in over 20 countries, primarily in Europe, the Middle East, Argentina, Australia, Brazil, the Philippines and South Africa. The venture does not cover all of Nestle's ice cream interests. Markets where Nestle enjoys a stronger position including the US, for example, are not part of the venture.
Oberhuber suggests the geographical split reflects markets where Nestle has not been able to achieve "critical mass", particularly in Europe where the group is believed to operate on margins of just 7-8%. "Nestle thinks that scale is important because it is an impulse business [that] needs scale and capillary distribution. In many European markets Nestle did not reach critical mass. Nestle Europe had a strong number three market position. R&R is the number two," the analyst says.
The combination of Nestle's well-recognised brands and R&R's leaner manufacturing model and distribution reach bode well for sales outlook and margin enhancement. Indeed, announcing the venture, Nestle CEO Paul Bulcke described Froneri as "an exciting growth opportunity in a dynamic category". He said: "Froneri will capitalise on complementary strengths and innovation expertise, combining Nestle's strong and successful brands and experience in out-of-home distribution with R&R's competitive manufacturing model and significant presence in retail."
For Nestle, the move also makes a lot of sense in the context of its broader strategy. The company has been struggling to deliver the "Nestle model" which calls for 5% organic growth and, last month, the firm reported organic sales were up 3.6% in the first quarter.
Faced with slowing consumption in developed markets and a downturn in its growth in emerging markets, such as China and India, as early as 2014 the company revealed it would take a more "discerning" approach to portfolio management that better reflects "what the consumer values". This approach, Nestle believes, will be a positive for both revenues and margins as the company will be able to further strengthen its product mix.
Nestle has stepped up investments in areas where it believes it can "fix" slow sales, such as its US frozen business. In the US ice cream category, the company is attempting to align its portfolio more closely with increased consumer demand for clean labels. Late last month, Nestle said it is changing how its namesake ice cream – as well as the Edy's, Häagen-Dazs, Outshine, Skinny Cow and Nestle Drumstick brands – are made by "simplifying" ingredients. Nestle had already indicated plans to move its US portfolio, including ice cream, to cage-free eggs.
While Nestle is working to improve its results in areas where it believes it can win, the Swiss company has also been selling off parts of its business. Nestle recently sold its Jamaican dairy business, as well as its France-based foodservice subsidiary Davigel and its Spanish frozen ready meals brand La Cocinera. Other notable disposals include the Powerbar and Musashi brands, which were sold to Post Holdings, and the sale of the Jenny Craig weight-loss business. In ice cream specifically, Nestle sold its ice cream manufacturing and distribution capabilities in Mexico to local company Grupo Herdez for MXN1bn (US$68.7m). The deal provided Herdez with a long-term licencing agreement to manufacture and market Nestle's ice cream brands in Mexico, including the Nestle, Mega, PelaPop and eXtreme brands.
The formation of the Froneri joint venture with R&R Ice Cream sees Nestle take another step back from an area where it has, to date, failed to deliver the kind of sales trajectories it would like. For Nestle, spinning off its ice cream business provides it with the opportunity to continue to increase its focus on areas where it places higher priority, removing a distraction and a drain on management time and resources. By combining with R&R Ice Cream, Nestle's ice cream business also gains scale and focus in a global category that has seen Unilever ascendant in recent years.
As Euromonitor analyst Jack Skelly tells just-food: "Unilever have really gone up another gear in ice cream in the last couple of years, whilst Nestle has other priorities. The Froneri JV helps Nestle hand over some control of an expensive business segment to a company dedicated to the product."
If the transaction gains regulatory approval, we can expect greater attention to be given to Nestle's ice cream brands following the deal. And with General Mills also working to expand Haagen-Dazs, including the relaunch of the brand in Australia, competition in the ice cream sector could be heating up.
Nevertheless, Skelly does not necessarily think this will put too much pressure on global category leader Unilever. "Unilever remains extremely well positioned – it has picked a good strategy for its brands in wealthy markets such as the US and Western Europe by focussing on indulgence and catering to a wide range of price platforms," he notes. "That said, I think there will be more attention given to Nestle's ice cream brands now than there has been in the last couple of years – that can only be a good thing, and may concern rivals."
Significantly, perhaps, Nestle opted to establish a joint venture rather than an outright sale. Given R&R Ice Cream's bullish ambitions – CEO Ibrahim Najafi told just-food last year the firm wants to become the global number two with a stable of international brands – and the UK group's leaning toward M&A as a route to growth – including the acquisition of Australian ice cream group Peters – it would seem Nestle decided a joint venture would not narrow its future options, keeping the door open to a possible re-purchase when PAI decides to end its investment cycle.
Unilever, for its part, is likely to stick to its successful strategy of focusing on premiumisation, innovation and expanding out­of­home consumption across the world.
For just-food's analysis of Unilever's ice cream strategy, click here.