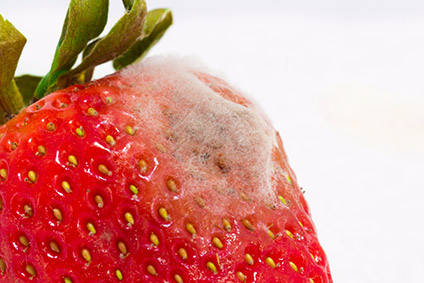 The launch of the Food Loss and Waste Accounting and Reporting Standard has been described by its founding partner as a "breakthrough" in the fight against food waste. Ben Cooper assesses how it will support both food companies' efforts to reduce waste and public-private initiatives with the same aim.
The assertion by the partners behind the Food Loss and Waste Accounting and Reporting Standard, launched earlier this month, that a third of all food is lost or wasted every year is wrong.
That is to say, it is inaccurate. Inevitably, when one is trying to reach a number for all the food in the world that is harvested but not consumed, a certain degree of estimation is necessary.
However, the figures quoted by the new standard's convening partner, the World Resources Institute (WRI), are rarely disputed. That is partly because these numbers, based on the work of the UN Food and Agriculture Organization, which puts annual economic losses from food loss and waste at around US$940bn, are simply seen as the best guess we have.
A report on food waste published by the Institution of Mechanical Engineers at the beginning of 2013 attracted much media attention, not least because it shone a light on the lack of accurate and standardised quantification of the problem. And the lead author of that report is supportive of the new standard. Dr Tim Fox calls the standard "a first step to meeting our call".
"We found a myriad of approaches and practical implementations that differed from organisation to organisation, industry sector to industry sector and country to country and as a result we called for a globally acceptable standard to be developed and adopted," he says.
Liz Goodwin, chief executive of the UK's Waste and Resources Action Programme, one of the founding partners in the Food Loss and Waste Protocol, the partnership supporting the standard, outlines the benefit of having the standard.
"Uniform frames of reference help because they mean you can benchmark your activities against others because you are all measuring the same things in the same ways," Goodwin says. She argues accurate measurement also "helps you identify where best to focus efforts", adding "If you don't measure it, you can't manage it."
The advent of the standard not only offers greater accuracy in measuring where companies and countries are but, as Goodwin points out, "it also helps share learning and build up a global picture of progress". That is particularly important for the 400 retailers and food manufacturers that make up the membership of the Consumer Goods Forum, one of the stakeholders in the protocol behind the standard. Last year, the CGF, with members including Nestle, Unilever, Tesco and Australia's Woolworths Ltd, made a resolution to reduce food waste from their operations by 50% by 2025.
"We always noted that central to our food waste resolution is the aim to set a clear benchmark for food waste arising today and set measurable goals to reduce food waste in the future," says CGF sustainability director Ignacio Gavilan.
When the CGF announced its resolution, it specifically committed to aligning with the protocol once finalised. "Our members need to measure their current impact if they are going to manage food waste within their own operations," Gavilan tells just-food. "Measurement of waste is key to understanding its root causes and for companies to develop an action plan and take steps to begin reducing their food waste and loss. The standard provides a blueprint for companies to quantify how much food is lost and wasted and where it occurs. It will also allow them to report on it in a highly credible, transparent and consistent manner."
Some prominent CGF members, such as Nestle and Tesco, are already measuring and publicly reporting on their food loss and waste but, as with many sustainability issues, there are leaders, laggards and those in between, and it could be said the new initiative is of particular value to those companies still behind the curve on food waste.
"Of course, we know some companies are ahead of others, so the FLW protocol will be especially useful for companies who don't have a system in place," Gavilan says. "It's a great tool and we must now increase awareness around it and the need for positive food waste actions across the industry. We will also continue to support, and provide opportunities to our members to move forward with implementing our food waste resolution."
Goodwin agrees. "There are still manufacturers who do not know enough about their waste and losses and this tool will help them reduce loss and waste as well as saving them money. The standard covers food all along the supply chain so it provides an easy way for businesses to measure their food loss and waste in a consistent, tried and tested way. It will also help them to know where to focus their efforts – where the largest losses or wastes occur."
As chief executive of a public-private coalition, Goodwin, who will stand down as CEO of WRAP at the end of this month to be succeeded by operations director Marcus Gover, is arguably well placed to assess the value of a common standard to government efforts to address food waste and in particular how it might support public-private partnership on the issue.
"Experience within WRAP is that having common methodology facilitates discussion and helps promote cooperation and action," Goodwin says. "Losses and wastes occur all along the supply chain and involve many different players from the private sector and public sector. This protocol will help ensure consistency in measurements and will enable the private and public sector to understand the respective roles they can play in targeting reductions in food loss and waste. It will provide a common language."
This would certainly appear to be a critical moment to bolster public-private collaboration, as governments set targets for food waste reduction and for carbon emissions, and call for the support of the private sector in those efforts.
The food waste reduction goal announced by the US Department of Agriculture last September is a case in point. The aim is to reduce food waste by 50% by 2030. At the time, the USDA said it would "continue to encourage" the private sector to set their own aggressive goals for reducing food loss and waste. "If businesses and the public sector don't measure things in the same way, they can't compare results and may not be able to identify the biggest issues," Goodwin says.
Greater efficiency in food supply is also vital to carbon reduction initiatives, particularly in view of the more ambitious targets resulting from the COP 21 agreement. As is often stressed in food waste campaigns and reports, food waste represents not only wasted food but a waste of all the natural resources and carbon emissions expended in its production. "Food that is wasted or lost represents a waste of the resources, such as human labour, energy and other expensive inputs, that have been put into its production up to that point," says Fox.
The WRI says the new standard "can help governments and companies meet international commitments, including the Paris Agreement on climate change and UN Sustainable Development Goals".
In addition to a raft of targets to combat climate change, the SDGs also include a specific target on food waste and loss. Target 12.3 calls for a 50% reduction in per capita global food waste at the retail and consumer levels by 2030, as well as reductions in food losses along production and supply chains, including post-harvest losses.
Goodwin also believes more credible measurement of a problem can galvanise public engagement. "Experience in WRAP was that measurement was fundamental to being able to engage people," she says. "With measurement, no-one can dismiss the issue because it's known and quantified."
The launch of the protocol echoes the creation of the WRI's greenhouse gas protocol some 15 years ago. In establishing common parameters, that protocol has been a helpful tool for companies and governments and for their combined efforts in carbon reduction.
However, the fact 15 years after the launch of the greenhouse gas protocol, the COP 21 agreement can be characterised by many prominent stakeholders – Chinese President Xi Jinping and the United Nations Development Programme to name but two – as a "starting point", suggests meaningful progress takes not only protocols and standards, but also will and action.