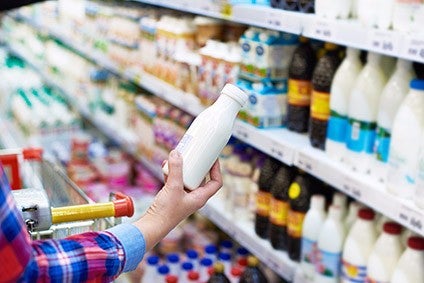 The latest Edelman Trust Barometer found levels of trust in the US general population have declined by the largest margin the survey has ever recorded, while classifying 20 of the 28 countries surveyed as "distrusters". Ben Cooper asks Tonia Ries, executive director of Edelman Square, the intellectual property unit of the global PR giant, what declining trust means for brands and their relationship with consumers.
The tenor and content of political discourse on both sides of the Atlantic in recent times has led many commentators to talk of a post-truth era. However, #MeToo and the exposure of abuse in the aid sector are victories for the truth that defies the post-truth narrative.
The truth, it seems, will out after all. But, as welcome as the uncovering of wrong and resolve to put things right may be, the revelations fuel an already-justifiably-suspicious public. Movie producers abusing their power may not have shocked the world to its core, but Oxfam? Say it ain't so, we might well plead. Unprecedented levels of scepticism and cynicism towards once-trusted institutions may well come to define the age.
Is it, in fact, a post-trust world that we have entered?
If so, the outlook for brands is challenging to say the least. With fairly impeccable timing, the latest edition of the long-running Edelman Trust Barometer survey has just been published. Unsurprisingly, it confirms that public trust is in a fragile state, though not universally.
The headline-grabber, although perhaps not a huge surprise given what the country has witnessed over the past year or so, is that trust among the general population in the US has declined by 9 points to 43%, the steepest drop ever recorded by the survey. Distrust among the informed public in the US fell by 23 points to 45%, making it the lowest of the 28 countries surveyed, below Russia and South Africa. Globally, trust levels did notch up one point on 2017, on the back of notable rises in countries such as China and South Korea. At 48%, however, the global figure remains in the 1-49 range that Edelman defines as "distrust".
"It's very possible that perhaps the nature of trust is changing and evolving," says Tonia Ries, global executive director at Edelman Square, Edelman's intellectual property unit, when asked if this year's Trust Barometer findings support a post-trust thesis. Trust is "hugely important" to brands, Ries continues. In both its 'Trust Barometer', which measures public trust in government, business, media and NGOs, and in its 'Earned Brand' survey, Edelman has been increasingly looking to explore the connection between brands and trust.
For instance, the latter survey now asks respondents if they know who the parent company of their nominated favourite brand is, and whether they trust that company. "What we found," says Ries, "is that you really cannot get very far into a relationship without the answer to both of those questions being 'yes'." This is not about brands earning commitment or loyalty, she stresses, "it's about having a relationship at all".
In its 'State of Trust in Business' survey, which has not yet been published, Edelman finds globally 63% of respondents agreeing to the statement: "A good reputation will get me to buy a product, but if I don't come to trust the company, then I will soon stop buying it".
So, how do brands earn trust with consumers who are becoming increasingly picky about whom and what they trust?
Transparency is key, Ries believes. Consumers know more – and want to know more – about a brand's hinterland, whether that's the company that owns it or the person who runs that company and what they believe in. However, this period of general distrust comes at a time when brands are more able to communicate directly with their consumers than ever before; to say this is a saving grace may be a significant understatement.
Undoubtedly, the digital revolution has enabled the public to search for truth and has certainly facilitated enquiry, if not distrust itself. This goes for brands as much as it does for public figures. "The level of scrutiny has increased," Ries says, particularly the "power that consumers have, to scrutinise things on their own independently versus relying on NGOs or the media to do it for them".
So, the new channels that brands have at their disposal also have to be able to withstand that scrutiny. "They [the public] have got far more powerful tools than they ever had. Anything that is insincere or not authentic, people will smell it a mile away."
The key to success, then, as the aphorism attributed to Groucho Marx has it, is sincerity. Fake that and you've got it made.
However, Ries warns brands against fakery. Now, more than ever, consumers will be onto it in a flash. "People are just too smart." Messaging designed to mislead "categorically is not going to work".
The rewards when brands use their new lines of communication effectively are clear. The emphasis should be on information, and companies should also be clear about their motives, Ries contends.
Brands need to be "very up-front about not just the source, and who's producing the content, but also why. It's more important right now for brands to think of themselves as sources of information for their customers, and as advocates around certain issues." Nutritional information or material dealing with alcohol misuse would be prime examples of this kind of information in the drinks sector.
A further conduit that brands have in this context is the increasingly-public role CEOs have in articulating a company's or a brand's position on issues of concern. The Trust Barometer appears clearly to confirm that statements by high-profile CEOs on important issues resonate with the public. The credibility of CEOs went up seven points this year, which Ries describes as "very significant".
The evolving external profile and communication strategies of companies such as Heineken, Carlsberg, The Coca-Cola Co and PepsiCo show how big players in the beverage category – and their CEOs – have woken up to this. Another beverage producer, Unilever, has in Paul Polman the undoubted poster-child of CEO advocates.
The contrasting showings of the US and China in the Trust Barometer, and the presence of a number of important emerging markets among more trusting nations, suggests a correlation between higher levels of trust in major institutions and developing economies. While pointing out that the picture is more mixed than first appears, Ries says the correlation between higher trust and emerging markets "has a very simple explanation, which is that trust is a forward-looking metric".
"I trust things that I believe are going to bring me good things in the future," Ries explains, "whether that is a brand that I can enjoy and have a long relationship with, or the Government that is going to make sure society remains prosperous, business that is going to continue to create jobs or that the media will give me quality information. If I think that things are going to be well, and better even, in the future, I will trust. If I'm worried about the future then I'm going to be distrustful."
Another discernible pattern appears to be higher levels of trust in countries with authoritarian regimes. This could be due, Ries believes, to the fact that the "fake news phenomenon" has manifested far more in democratic countries, whereas more authoritarian regimes "have a more structured approach to managing the information flow in that country".
Equally, the social media experience can be extensive and personally rewarding, paradoxically even when media are more closely policed, Ries suggests. The social media channels that are allowed are providing consumers with the benefits social platforms are perceived to provide anywhere. "I may not be able to get on Facebook in China but they have incredibly well-functioning social platforms that I can use, and get 95% of the benefits that most people get from being on Facebook." To unpick further these paradoxes is no easy task and certainly requires empathy, or preferably immersion, in the mindset of people living in countries without the political freedoms enjoyed in mature democracies.
What is certain, Ries suggests – and brands would ignore this at their peril – is that higher levels of broader public trust in either emerging markets or undemocratic countries have little to do with greater consumer naivety or gullibility.
"I would really get rid of the idea that consumers are naïve in any way, shape or form," she warns. "You can't make that assumption. Period."