Competition in the French retail scene could be about to heat up, with market leader Carrefour reporting an improvement in its domestic operations. Carrefour says it has been encouraged by the results of its pricing initiative and, if the world's second largest retailer really has pulled its socks up at home, life could become tougher for its competitors. Michelle Russell reports.
The weak European markets have certainly played their part in making life tough for food retailers in the region, as shoppers' disposable incomes are squeezed by rising prices, subdued wage growth and austerity measures.
Unsuprisingly, Europe's retail majors have admitted to seeing little sign of economic improvement on the austerity-stricken continent this year. And in France, in particular, the retail scene has been tough as retailers have continued to battle it out over pricing.
This pressure was evident in the first-quarter figures of two giants of the French retail scene. Carrefour and Casino both reported their first-quarter numbers last week and some key trends emerged.
In the first three months of the year, Carrefour, Europe's largest retailer, saw an improved performance at its core French stores. Commenting on the firm's performance, CEO Georges Plassat said he was satisfied with a "resilient" performance in "challenging market conditions". Total French sales dropped 0.7% in the period, including a negative calendar effect of 1.1%.
While Carrefour reported that it is successfully treading water, smaller domestic peer Casino revealed a decline in its core French market of 3.4%, including a worse-than-expected 10.2% fall in sales at its Geant hypermarkets. Sales at its namesake supermarkets dropped 8.3%.
How well do you really know your competitors?
Access the most comprehensive Company Profiles on the market, powered by GlobalData. Save hours of research. Gain competitive edge.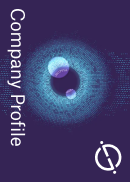 Company Profile – free sample
Thank you!
Your download email will arrive shortly
Not ready to buy yet? Download a free sample
We are confident about the unique quality of our Company Profiles. However, we want you to make the most beneficial decision for your business, so we offer a free sample that you can download by submitting the below form
By GlobalData
Carrefour's improved first-quarter performance in France can largely be attributed to its price guarantee initiative that promises consumers the lowest prices on supplier brand products. The French market leader said it views this initiative as a key traffic driver. In contrast, Casino said it had failed to benefit from a price-cutting policy it initiated in the fourth quarter.
While Casino management expressed confidence that the group will see "encouraging results" as the scheme takes effect in the next few quarters, whether this is enough to compete effectively with Carrefour on price, is another question.
Of course, there is no question that Carrefour has been struggling for some years in France, partly due to its reliance on hypermarkets, which have been losing out as shoppers opt to purchase more locally and online. An erosion of market share and struggles with its price positioning have all taken their toll. However, the retailer now appears to be moving in the right direction thanks to an increased discount offering.
Earlier this year, Plassat insisted Carrefour had to invest to improve its competitive positioning in France, where the group still generates 60% of sales. The group has since ramped up spending on store improvements and invested increasing marketing and in lowering prices.
While its margins are not favourable when compared to some of its French peers (including Casino), the retail giant has been able to leverage its scale and power in pricing negotiations to hold on to its position as the number one on supplier brand prices.
There is still a lot of work ahead for Carrefour in its home market, but the group's early efforts bode well and it looks like Plassat's turnaround plan is on track. Hypermarkets will inevitably remain difficult, but the figures are looking positive.
Responding to Carrefour's increased focus on price, Casino – along with other French retailers – moved to lower prices. While the initiative failed to lift the retailer's domestic revenues in the first quarter, chairman Antoine Guichard said it had seen a "progressive improvement" by the end of the quarter. Revenues are showing "a real improvement", he insisted.
Indeed, one analyst concurs that the timing and development of Casino's price initiative had a significant impact on the group's first-quarter.
"Casino might be underperforming the Carrefour like-for-like numbers but we need to bear in mind that Casino only kicked off in the fourth quarter of 2012 the significant reduction of pricing in its private label entry price points and then national brands in the first quarter of 2013. This has quite clearly had a negative effect in terms of cash sales," the analyst said on the condition of anonymity.
Carrefour might have been relatively surprised by the lack of competitor reaction to its level of pricing in 2012. However, 2013 has been a different picture: the retailer has now found itself competing in a landscape where other retailers, like Casino and Intermarche, are beginning to step up the pace.
"From a bigger picture perspective, France is not a particularly nice grocery retail market to operate in, given the private co-operative franchise companies that are out there that have got very different focuses and time horizons to grow to," the analyst says.
He suggests that Carrefour's pricing intent – to be the cheapest on 500 brands – has ultimately resulted in a need for competitors to react by lowering their own prices.
"With Leclerc continuing to make lots of noise all the time about where they want to be in terms of pricing and making sure they are lowest price guaranteed across a lot of different areas, and Casino reducing their pricing then one would naturally assume that that just tightens the level of price intensity in the French market. If someone who is more expensive than you starts lowers pricing, do you react or not? So there is just generally a heightened level of price intensity now in France."
Indeed, Euromonitor analyst Raphael Moreau believes Casino has had little choice but to join the price war.
"This year Casino seems to be more aggressive in communicating on its pricing. In it's first-quarter LFL hypermarket sales were down and that's not the first quarter it has seen a decline. It has been losing share to everyone, especially Leclerc, Carrefour and Auchan. Even though, initially the margins of Casino remained strong, despite losing sales, if it keeps losing share to such an extent its margins will be hit sooner or later. It has no choice but to react with more aggressive pricing."
Moreau adds that while the economic situation in France continues to worsen and consumers become more price conscious, retailers need to look at not only price positioning but price image.
"This is creating a problem for Casino. Carrefour had seen that earlier on and has been more pro-active in matching prices," he tells just-food.
"Casino is at the very early stage of improving its price image and it's going to take some time for it to start seeing the benefits," said Moreau. "It could take at least a year but they have the benefit of having higher margins than Carrefour so they can afford to be more aggressive in price reductions."
Leclerc managed to book a respectable performance in 2012, despite the price intensity of its domestic market. It claimed its share of the French market grew faster than its rivals last year and in France grew sales 7%.
Auchan found the going a bit tougher, managing a 2.2% increase in sales in France compared to 16.8% of growth in Central and Eastern Europe and in Asia. While Auchan managed to grow its group sales in 2012, it's earnings were down and it warned 2013 will be another "difficult" year.
This will likely ring true for all competing to eke out growth in the difficult French retail market. Moreau believes the retail landscape in France has been "fairly consistent" over the last year and that conditions are unlikely to ease as competition over price intensifies.
"Carrefour remains the largest retailer in France, ahead of Leclerc even though Leclerc wants to overtake Carrefour by 2015. But this means the battle between the two may mean the price pressure becoming stronger and another reason why Casino can no longer be out of the price race," he concludes.