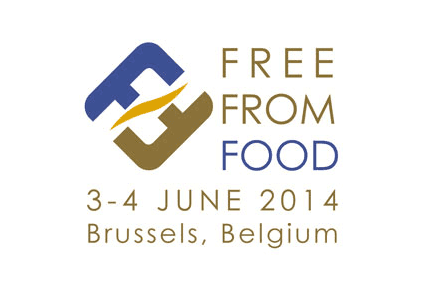 Free-from, once the preserve of the health food fanatic, is moving into the mainstream and growth in the sector is gathering steam.
Sales of free-from products are on the rise globally as consumer buying habits are shaped by growing awareness of health and wellness issues and food intolerances.
According to The Harris Poll, released today (10 June), 60% of US consumers restrict at least one nutritional component from their diet. Salt and sugar lead the list of restrictions – with one third of the US population limiting intake. Dairy and meat come in next, with 13% of US consumers restricting intake, while 11% control lactose consumption.
The biggest climber on the Harris Poll is gluten, with 10% of US consumers avoiding gluten in 2013 up from 6% in 2011. That is a near 50% increase in the consumer base seeking out gluten-free products over the last two years.
The story is similar in other developed markets. According to research from TechNavio, the global gluten-free food market is expected to see a CAGR 11.45% in terms of value and 9.91% in terms of volume through to 2018.
The growth potential offered by gluten-free has put the spotlight on the category. This was reflected in the large number of gluten-free manufacturers represented at this year's Free From Food Expo in Brussels (3-4 June). Other categories strongly represented at the show include dairy-free, sugar-free and meat-free.
But, as the free-from space becomes more crowded, is it also becoming more competitive? Here are some highlights from last week's event.
GLUTEN-FREE: Raisio to increase brand investment in Provena
Finnish food group Raisio is increasing its investment behind gluten-free brand Provena in a bid to expand its share of European gluten-free sales.
MEAT-FREE: Biolab launches Liveg brand, expands in frozen
Italy's leading meat free and organic manufacturer, Biolab, is launching secondary brand Liveg and moving into the frozen category as it looks to drive growth in international markets. In particular, the firm has seen stromg demand in markets as far afield as Australia, Malayisa, Dubai and the US, commercial and marketing manager Tanya Klancic tells just-food.
SUGAR-FREE: Cavalier rebranding to move into the mainstream
Belgian chocolate maker Cavalier plans to rebrand its range of all-natural sugar-free chocolates to extend its mainstream appeal and increase the prominence of the brand message. The company believes this more will allow it to increase penetration in the 55 countries where it already has a presence. Cavalier is also expanding into new territory with plans to launch in the US this autumn.
GLUTEN-FREE: Doves Farm eyeing growth at home and abroad
Gluten free and organic firm Doves Farm plans to expand its UK sales through new product development, while also eyeing expansion in key overseas markets such as the Middle East.
FREE-FROM: American Muffin Co extends reach in free-from sector
The American Muffin Co first made inroads into the free-from sector by developing a range of gluten-free muffins ten years ago. Today, the group has expanded its offering to include lactose-free, dairy-free, sugar-free and egg-free. Director Zoeb Bhujwalla tells just-food that the firm believes fresh innovations will allow the firm to remain ahead of emerging trends.