The food industry has found itself at the centre of the tensions between Russia and the West over Ukraine.
In retaliation against the sanctions imposed on Russia as a result of the Ukraine crisis and the shooting down of Malaysia Airlines flight MH17, Russian President Vladimir Putin last week issued a year-long ban on foodstuffs from countries including the US, the EU, Norway, Australia and Canada.
In some ways, it is not a surprise Russia has reacted. The country has long been accused of using trade as a political weapon. Since the start of tensions with Ukraine, companies there have been the subject of trade restrictions. Last month, Russia's food watchdog curbed the imports of canned and dairy products from Ukraine. Two weeks ago, Poland found itself in the spotlight, when Russia blocked fruit and veg imports from the country. Moscow insisted the ban was not politically motivated. However, at the time, there was speculation the Kremlin was considering further measures affecting the EU.
However, when Putin issued his decree on Wednesday – and, 24 hours later, Prime Minister Dmitry Medvedev outlined the detail of Moscow's latest move – there was some surprise at the scale of the ban.
Just days after the embargo was introduced, it is hard to estimate the potential impact on companies operating in the affected countries. In some quarters, the ban may not have a significant impact on business. In others, particularly fresh produce, the consequences could be stark.
When the news broke, shares in US poultry group Tyson Foods initially took a dive. However, the stock has since stabilised. While Russia is the second-largest export market for US chicken, it only represents 7% of US poultry export volumes compared with 40% in the mid-1990s, proving order volumes have been waning for some time now. Brett Hundley, an analyst at BB&T Capital Markets, covering Tyson's shares said current levels of US chicken exports to Russia meant the closure of the market is not worrisome" adding "moves like this from Russia are not the negative impacts they once were".
How well do you really know your competitors?
Access the most comprehensive Company Profiles on the market, powered by GlobalData. Save hours of research. Gain competitive edge.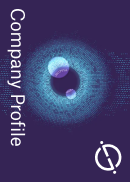 Company Profile – free sample
Thank you!
Your download email will arrive shortly
Not ready to buy yet? Download a free sample
We are confident about the unique quality of our Company Profiles. However, we want you to make the most beneficial decision for your business, so we offer a free sample that you can download by submitting the below form
By GlobalData
In the UK, government officials sought to play down the impact of the ban. The Foreign Office told just-food the impact of the ban on the UK would be minimal. "The ban will affect approximately GBP39m worth of agricultural produce – this is 0.2% of the UK's total food, feed and drink export for 2013 at GBP18.9bn."
However, other countries within the EU could be more affected. Agribusiness consultancy Novirost analyst Ian Luyt says the ban the move could Dutch and Polish exporters, with a strong reliance on Russian orders more.
Two Scandinavian dairy processors, meanwhile, have already indicated the impact the embargo will have on their businesses.
Denmark-based dairy co-operative Arla Foods, which had identified Russia as a "strategic growth market" and generated US$180m of sales there last year, told just-food up to 75 jobs in Denmark could be cut. Similarly, Finland-based dairy group Valio accounts for over 85% of the country's food exports over the border into Russia and has confirmed it will have to "adjust" its workforce.
A concern for some producers – that would otherwise have exported their goods to Russia – is what happens to the excess supply. Ireland last year exported EUR4.5m worth of cheese to Russia. Simon Coveney, minister of agriculture for Ireland already highlighted the ban "would be a real worry for us". Could the ban mean depressed commodity prices for the named countries?
In the short term, yes, believes Lianne van den Bos, food analyst at Euromonitor International, with goods destined for Russia now being "auctioned off" in home markets at lower prices. However, she argues this is unlikely to have a major impact over the long term, she says. "Consumer prices are not likely to drop as often retailers have long term agreements with suppliers for foods prices and thus are not able to drop prices," she says.
Dr Nathan Subramanian, principal teaching fellow at Warwick Business School, says there is also the possibility of exploiting new and existing export markets. He says exports to other countries such as the US or Brazil could be increased, which "could also take up some of the slack".
However, farming organisations around Europe have warned of the consequences on prices. Spanish farmers union the Union de Pequenos Agricultores y Ganaderos said the ban represented a "serious risk" to its members. Prices of peaches and nectarines in Europe are already under pressure amid high volumes and after poor weather conditions caused fruit to ripen at different times. European farming representatives had already called on Brussels to help and there is concern in some quarters the ban from Moscow could make the situation worse.
The European Commission today announced "support measures" to assist peach and nectarine growers, potentially helping farmers in Spain, Italy, France and Greece. Brussels has sought to increase the volumes of fruit eligible for withdrawal operations and free distribution. It has also announced a "task force" to assess the impact of the ban across the industry, which will meet next Thursday.
What could be the impact of Moscow's move on Russian consumers? Russia has insisted it is well placed to serve its consumers. Medvedev was keen to encourage local suppliers to take advantage of the opportunity of getting their products in the public eye following the block on imports.
"Russian farmers will have to accomplish a lot and work hard, but this opportunity to launch and expand import-substituting production facilities should not be missed," he said on Thursday.
Van den Bos suggests the embargo could be seen as a tactical move. The list of prohibited products takes in fruit, veg, dairy, meat and fish – most of which it gets from Germany, followed by the US, Ukraine and Canada.
But, van den Bos says, Russia's "dependency on these markets and the specific food products they banned" represents just under 10% of total production when measured by the manufacturing selling price. "The restrictions were imposed on products that Russia can produce itself or is less dependent on the banned countries [for]," she says.
However, van den Bos does raise concerns about how much Russia can actually produce in relation to demand. Until now, its own producers have not had the pressure to deliver such significant quantities.
"These sanctions put pressure on local producers as well as other trade partners as Russia has to look elsewhere for substitution which in turn is likely to push up prices for Russian consumer," she says.
Luyt, agrees local producers may struggle to keep up with demand. "Local supply may increase over the long term but it will take years rather than months," he says. "Consequently, over the short term, it is unlikely that we will see supermarkets shelves filled by local products. Rather, the possibility is of the shelves being empty at times and the local consumer paying higher prices."
Dr Subramanian agrees, adding the move will have a "detrimental effect on Russian inflation".
"The Russian Central Bank is likely to respond by increasing interest rates which is already at a high of 8%, but this is in turn will cramp the Russian industrial and economic growth, which is already languishing. All of this is likely to have political and social consequences in Russia in the longer run, possibly more than what one may anticipate."
Whether this impact on its consumers is significant enough for Russia to revoke the ban earlier before the year is out is something only time will tell. What is clear is Moscow's retaliation against the West's racheting up of sanctions is causing concern in parts of the food sector, particularly in Europe.