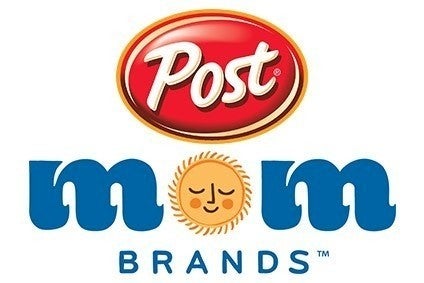 Since it span off from Ralcorp Holdings three years ago, Post Holdings has followed an aggressive M&A strategy. Deal-making has focused on diversifying its portfolio to gain access to on-trend categories. Given this drive, perhaps yesterday's (26 January) announcement of Post's acquisition of MOM Brands – a move that will deepen its exposure to the struggling US cereal category – could seem a curious tactic. Katy Askew investigates.
Post Holdings has unveiled an agreement to acquire privately-owned breakfast cereal peer MOM Brands for approximately US$1.15bn. The transaction will be financed through $700m in new debt, $340m in new stock and cash-on-hand, Post revealed.
The financial rationale is compelling. Post said MOM generated adjusted EBITDA of $119-121m during 2014 on sales of around $760m, giving the deal a value of 9.6x EBITDA. This multiple comes down significantly when synergies and the tax impact are factored in. Post believes that within three years the group will achieve annual savings of $50m, with associated one-time costs in the $70-80m range. It also forecast a tax benefit of approximately $200m. "The resulting multiple is quite attractive," Post CEO Rob Vitale noted on a conference call.
Significantly, while Post's debt is already relatively high at 3.8x EBITDA, the acquisition is expected to enhance the company's free cash flow profile. According to Post CFO Jeff Zadoks, post-transaction EBITDA, including synergies, is expected to grow by $170m and, adjusting for higher finance expenses, Zadoks expects around 50% of incremental MOM EBITDA to convert to free cash flow. In short, the deal is expected to be "immediately accretive to adjusted EBITDA margins and free cash flow", Zadoks said.
As Athlos Research analyst Jonathan Feeney notes, this robust free cash flow profile affords Post the financial flexibility to further strengthen its position. "We believe robust cash flow provides a lot of self-help [opportunities] including: debt reduction that could lower interest by $0.12 per share; an option to pursue near-in acquisitions to strengthen the business; [and potential] dividend increases and share repurchase."
While the deal is financially sound, one potential question mark is how it fits into Post's overall growth strategy. Post is the third-largest player in the US ready-to-eat cereal market, behind Kellogg and General Mills. The acquisition of MOM cements this position, raising its dollar share of sales from 11% to 18%. Following the transaction, Post will own 16 of the top 50 RTE cereal brands in the country. However, is increasing exposure to US cereal a prudent decision?
The issues facing US cereal makers are well documented. The category has fallen out of favour, as consumers wanting healthier or more convenient products switch to alternative breakfast offerings. Figures from Euromonitor International reveal cereal sales in the market dropped from $10.28bn in 2009 to $9.68bn in 2014 – a near 6% decrease over the five-year period.
The decline in cereal consumption has coincided with a jump in consumers opting for protein-dense products at breakfast. Interestingly, Post's recent spate of M&A activity – such as the purchase of Nestle's PowerBar sports bar brand and egg company Michael Foods – has increased its exposure to areas that have been factors in the drop in cereal sales.
While these deals unlocked top-line growth opportunity, Stifel Nicolaus analyst Andrew Carter tells just-food that they have taken some time to translate to bottom line gains. "The other businesses were more about getting on-trend with the consumer. These [acquisitions] were in many cases business that can grow mid-single-digits to, in some cases, high-single-digits. However, from a profit standpoint, the payback was a little longer," Carter observes.
In contrast, the MOM deal is motivated by the impact on cash flow and synergistic opportunities, Carter reiterates. "Here you have a highly cash generative business which strengthens their ability to deleverage in the future."
The acquisition also improves Post's hand in cereal, a category it needs to get right because it is simply too big to walk away from. Vitale stressed: "We are committed to RTE and we are committed to growing RTE in the subsections where we see opportunities."
For Vitale, Post's M&A strategy is about balancing the needs of its portfolio on a holistic basis. "We seek to create growth in the totality of our portfolio. We invested in areas like private-label peanut butter, like eggs, like refrigerated potatoes, like all of the protein businesses. Those are categories that have attractive growth rates and, in many cases, we have leadership positions. That left cereal as a category exposure within Post to be addressed… We believe that the approach of using M&A to gain access to attractive categories but at the same time looking at M&A as a means of enhancing our ability to drive costs and take capacity out is complementary to the overall strategy that Post is exercising. "
This is not to say Post has thrown in the towel when it comes to growing its cereal sales. It believes it can increase sales through access to some of the more buoyant parts of the category, namely the "value" segment and hot cereals.
Through the acquisition, Post hopes to capitalise on growth in value, bagged and hot cereal – alongside opportunities in private label. The company has identified these sub-segments as a "defensible" niche from where it can take on the category leaders. Data released by Post would suggest these are sectors where MOM over-indexes.
"It is the most strategic transaction we can execute. It improves our scale and relevance to the category. It broadens our product offering and solidifies our presence in the key value segment," the chief executive argued. "We become the leader in the value segment, so it gives us a much stronger new voice in the category and a significantly more relevant position within the overall category vis-a-vis the category leaders."
While the job of completing the MOM buy and integrating the cereal businesses will be a short-term focus, Post still has its ear to the ground to identify future acquisition targets. "We are a company that is constitutionally opportunistic. We have balance sheet limitations… but we also have great opportunists. We would certainly like to add more to the Michael [Foods] platform – we have a terrific management team with the capabilities to do more. We have opportunities in in private label… The company will seek to continue its growth both organically and through acquisitions after a reasonable amount of time," Vitale revealed.
In this context, the free cash flow generated by the MOM acquisition becomes even more pertinent, feeding back in to Post's ability to fuel future acquisitions. The company is open to using deal making to further expand in cereal as well as to continue to diversify. "There are opportunities in both areas," Vitale insists.