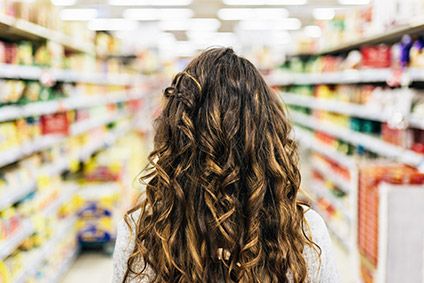 Spain has become the latest country to see government and industry jointly launch a plan to cut the levels of salt, sugar and saturated fat across a range of foods. Ben Cooper looks into the initiative.
If only one had a pound, dollar or euro for every time somebody somewhere says there is no "silver bullet" to solve the obesity problem. Broad-based solutions and holistic approaches involving diverse sectors and stakeholders are what is required, experts from industry, government and campaign groups constantly assert, and rightly so.
In that sense, the Collaboration Plan for Improving the Composition of Food and Beverages and Other Measures (2017-2020), launched by Spain's Ministry of Health, Social Services and Equality last month, ticks one very important box.
The initiative's title embodies the all-important idea of collaboration, with numerous food industry associations participating in the programme.
However, the Spanish Agency for Consumer Affairs, Food Safety and Nutrition (AECOSAN), the government unit coordinating the effort, has been criticised for not consulting sufficiently with campaign groups, while some medical professionals and pressure groups say its targets are not ambitious enough.
Collaboration in more than name
Enrico Frabetti, food policy, nutrition and health director at the Spanish Federation of Food and Beverage Industries (FIAB), stresses the significance of the programme being called a collaboration. "Actually, it's indeed very significant, it's key and it reflects the reality," he tells just-food.
The launch followed two years of planning after AECOSAN issued a call to action to all food manufacturers, distributors and caterers. AECOSAN's efforts had previously focused on salt and trans fats. The new plan covers salt, sugar and saturated fat, with the goal of reducing levels of those nutrients, across a range of more than 3,500 products, by around 10% by 2020.
"Reformulation is nothing new," Frabetti continues. "The difference between this plan and what has been done in the past is that this is organised at the sector level."
Meat products manufacturer Elpozo Alimentacion welcomed the launch of the initiative, saying: "We believe that this collaboration plan is very important, and that with government and industries working together, [there] will be a greater chance of success. Elpozo Alimentacion will carry out all the necessary efforts to achieve these goals."
Other Spanish manufacturers contacted by just-food were less effusive. Confectionery group Natra said as the plan had only just been approved it was too early to provide any information, while Ebro Foods said the initiative did not apply to its products.
According to AECOSAN, some 500 companies have committed to the scheme, which covers a range of products including savoury snacks, pastries and cakes, children's breakfast cereals, processed meats, biscuits, ice cream, dairy products, ready meals and sauces. Critical to this sector-wide approach, Frabetti adds, is a commitment to a uniform methodology. Reductions in salt, sugar and saturated fat in designated products will be measured in 2020 against a 2016 baseline.
Balancing pragmatism and ambition
Frabetti says collaboration with industry has allowed for the "challenges and feasibilities" of reformulating products to be taken into account. A government agency, he suggests, does not have that expertise. This has resulted in pragmatic goals and realisable objectives. "So, for example, it was decided it was sometimes better to go for a lower target, but that would have increased the number of companies that would have subscribed to the plan, and this, at the end of the day, from a public health cause makes sense, because the impact on population will be higher."
There is of course a flip-side. Setting targets acceptable to a large number of companies may mean they are not stretching. So, is the programme sufficiently ambitious?
Mhairi Brown, nutritionist at World Action on Salt and Health (WASH), says the campaign group welcomes AECOSAN's plan, pointing to the involvement of distributors and caterers, the incorporation of sugar reduction into AECOSAN's remit and the focus on foods most commonly consumed by children and adolescents.
However, she adds: "We do question whether the targets set have gone far enough. By involving the food industry in the setting of targets, they may be less ambitious. On average, the plan aims to reduce salt, sugar and saturated fat content by 10%, but work in the UK, as well as other countries, such as Brazil and South Africa, has demonstrated that it is possible to make larger reductions without rejection of products by consumers. We are hopeful that an average 10% reduction in salt, sugar and saturated fat is just the start of an ongoing programme of work within Spain to ensure healthier food for all."
Brown also says the plan needs to be assessed in terms of its impact on population health, rather than simply by the reduction of levels of salt, fat and sugar in products.
"To take four years for just a 10% reduction is too long"
Spanish consumer association OCU (Organización de Consumidores y Usuarios) also questions the ambition of the initiative. "To take four years for just a 10% reduction is too long," says OCU campaigner Sophie Vallejo. OCU believes there should be a greater focus on increasing consumption of fresh foods, emphasises the targets are only voluntary and questions how well progress will be monitored.
Brown also stresses the importance of public monitoring. "AECOSAN must publicly and transparently monitor the progress of signees to this plan, encourage the involvement of more manufacturers and be ready to reset targets to more ambitious, lower levels if it appears that the targets will easily be met by 2020. Voluntary programmes are only successful if properly monitored and enforced."
Collaboration has its limits
OCU also criticises the lack of external consultation with consumer groups. According to Vallejo, details of the initiative were not discussed by AECOSAN's consultative multi-stakeholder council, on which OCU has a seat. The consumer group intends to put its criticisms of the plan forward at the council's next meeting in June.
FIAB's Frabetti says consumer organisations were not consulted because the targets pertained to technical product reformulation. "There was no external consultation as such to consumers' organisations basically because reformulation will be done by companies. Companies have of course consumer insights and make tests for reformulated products with panels of consumers. So, consumers have been taken into account into this exercise.
"Consumer organisations have not been formally involved because we are talking about commitments of the industry, so as such I do not see the role for consumer organisations in the development of the plan."
Effectively comparing the quality of consumer insight of a company with that of a consumer advocacy organisation takes the debate into interesting territory. Food companies would justifiably claim to have the more detailed knowledge of their customers. Consumer organisations, on the other hand, would say their perspective on the public interest is qualitatively different from that of a company.
Frabetti appears to suggest OCU's reaction has been unduly negative. "We of course take all the constructive criticism into account seriously. Unfortunately, there is a clear lack of positive criticism in their [OCU's] statements. It's quite easy to criticise. Critics will not help reducing obesity; actions that we put in place probably will."
There seems to be something of a fractious relationship between the food sector and OCU, and it must be said WASH gives the plan more credit than the Spanish organisation. However, when speaking to just-food, Vallejo gave some qualified support to the initiative, welcoming that AECOSAN is taking some action, adding: "We are not so against this plan but we think we are losing an opportunity to do better."
Packaged food not fighting alone
The lack of engagement with NGOs may create some credibility problems for AECOSAN's healthier-eating push but in terms of cross-sector collaboration and integration, the plan fares much better. Some 20 different trade associations are signatories, 13 of which are food manufacturing bodies, such as FENIL (dairy) and ANICE (processed meat).
Equally important is the involvement of industry sectors outside manufacturing, representing sectors such as retailing, automatic vending and foodservice. In addition, the Plan extends to catering in schools and hospitals.
That means packaged food manufacturers are not isolated and held up as the prime culprits causing dietary health problems. However, because levels of fat, salt and sugar in processed foods are easily measured, product reformulation is the critical quantifiable element in the plan.
While the association representing restaurant chains, Marcas de Restauración, is participating – Frabetti says Spanish fast-food operators are making "important moves" in promoting healthier options – the commitments the foodservice sector has so far made, for example regarding single-serve sachets of salt and sugar, are not as extensive as those being pledged by packaged food manufacturers.
Furthermore, traditional foodservice outlets are still very significant in Spain, and regrettably the organisation representing this sector, Federación Española de Hostelería (FEHR), has not signed up to the plan. According to Frabetti, FEHR is working to raise awareness about healthier eating. However, FEHR declined to comment for this article, suggesting just-food contact associations "directly affected by the plan" such as Marcas de Restauración. There appears still to be some way to go in terms of spreading the collectivist spirit.
Nevertheless, at WASH, Brown believes the comprehensive coverage of the plan could make it a model for other countries.
"Reformulation work is taking place across Europe. Greece has set voluntary targets on salt levels in bread, Italy has reached agreements to reduce the salt content of products such as soups and pasta, and Portugal is working to promote reformulation to the main players in food manufacturing.
"However, it appears the collaboration plan in Spain is more comprehensive, with a range of reduction targets and incorporation of manufacturers, distributors and caterers. If successful, it will serve as an important model that other European countries can follow."
While the scheme may not have been collaborative enough in terms of external consultation, AECOSAN appears to be winning plaudits for taking a holistic view to a public health problem for which there is no single solution, or bala de plata.