The world of international food retail has undoubtedly got a little less international in recent years and 2014 looks likely to see the big guns continue to take an empire-building breather and sort out their troubled home markets while undertaking only modest overseas activities. Glynn Davis reports.
Having seen Carrefour and Tesco scale back their overseas ambitions in Asia, and Ahold and Delhaize Group exit eastern European markets the expansionary days are certainly on the back-burner. But this is not a totally universal stance as the discounters are this year pushing ahead with their store openings outside their home markets.
Bryan Roberts, director of retail insights at Kantar Retail, says a big driver of this broad retreat is the global economic backdrop that is prompting shareholders to exert pressure on management when their home market revenue growth is insufficient to provide support to loss-making international markets as they look to nurse them towards profitability.
"With its private owners Aldi is happy to lose money for ten to 20 years in new markets but other retailers are not allowed to do this because of their [institutional] shareholders. Carrefour has pulled out of markets because very angry shareholders have lost their shirts," he suggests.
Part of the problem is the rapidly improving indigenous retailers in overseas markets that are becoming better at servicing their burgeoning middle classes than are the overseas operators. Part of the problem, according to Richard Hyman, an independent analyst, is the continued "arrogance" of the international food retailing community.
"Universally the mindset of these retailers is enormous arrogance even after their recent failures. They still find it difficult to see themselves as others see them," which has manifested itself in their failure to effectively shift from their cookie-cutter approach to international markets.
How well do you
really

know your competitors?

Access the most comprehensive Company Profiles on the market, powered by GlobalData. Save hours of research. Gain competitive edge.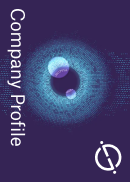 Company Profile – free sample
Thank you!
Your download email will arrive shortly
Not ready to buy yet? Download a free sample
We are confident about the unique quality of our Company Profiles. However, we want you to make the most beneficial decision for your business, so we offer a free sample that you can download by submitting the below form
By GlobalData
He suggests food retailers are not as close to their customers as they need to be: "Their performance is reflecting this and it worsens when they go overseas." Hyman cites the failure of Tesco in the US as this problem writ large.
A solution is greater use of partnerships and the return of the joint-venture will be a recurring theme this year. Recent examples include the Tesco deal with Tata Group in India and the Carrefour tie-up with CFAO in Africa.
"We'll see more of these initiatives because it works. International retailers need local partners. It's lower risk and lower rewards but it's a more sensible solid way to approach new markets so long as the retailers have enough flexibility and humility to not stamp their cultures on their partners," says Hyman.
What this gives the international players is a new way of looking at a market, in contrast to their continued strategy of simply transplanting their pre-existing portfolio of formats into new markets. Delivering the right formats for each individual market is a big challenge for them in 2014.
In stark contrast Daniel Lucht, research director at Research Farm, says the discounters are having few problems and 2014 looks set to be another bonanza year: "They have their one format and it's the same proposition in all countries – where they only sell the basics. It's when you go into stocking other products that the complexity comes in from having to deal with thousands of lines."
This basis-only approach continues to reap rewards and Lidl – combined with the Kaufland chain – has made its owner Schwartz Holdings the largest retailer by sales in Europe. Jim Prevor, US-based industry analyst and publisher of Perishable Pundit, points to plenty of growth on the cards for both Lidl and Aldi this year.
The latter is planning to open another 600 stores in the US – to dramatically increase its footprint in the country from its current 1,000 units – and it is likely to be joined by Lidl, which is expected to enter the market this year.
This is a worry for the incumbents in North America, especially Wal-Mart. "The biggest concern is that it is a threat to Wal-Mart's reputation as the low price leader. It's not got a good strategy to cope," suggests Prevor.
Another big threat to Wal-Mart and other international players is online, according to Prevor, who says: "Hanging over the world of food retail is the growth of online. Online retailers don't have to be fantastically successful to be a problem because they get the advantage of building [low cost] distribution centres on the outskirts of towns and servicing their customers from them."
There is only one name in the frame for disrupting the market with a global online-only offer and that is the mighty Amazon. Lucht says the strategy it will likely unveil in various markets involves using its own slick logistics infrastructure to support fresh deliveries and then supplementing this with other food products delivered via third-party suppliers.
Although he says this approach could be replicated by digitally savvy Tesco and Wal-Mart utilising their own larger stores as proxy depots there is some reluctance as the big grocers have not yet proven that their online models – involving picking items from stores – is profitable.
Such a move would also suck out foot-fall from the large stores involved. The rise of online is just one reason why the supermarkets' larger format (i.e. the hypermarket) – certainly in more developed markets – is at the epicentre of their problems.
It is now widely recognised as having passed its sell-by-date, although Hyman says reports of its death have been universally exaggerated: "Big is still beautiful today but it is not quite as pretty as it once was."
For instance, Wal-Mart still generates 75% of its revenues from its large Supercenters but across the globe footfall, average basket sizes, and sales per square foot are falling year-on-year at large outlets. Mike Dennis, analyst at Cantor Fitzgerald, calculates that any hypermarket space beyond 60-70,000 sq ft is loss-making.
Michael Poynor, senior advisor at Financo – the New York-based investment bank focused on the retail sector, agrees and suggests that the future of the large store now lies in it evolving into more of a destination.
He cites Tesco and its deals with Giraffe and Harris + Hoole to introduce new brands into its hypermarkets as heading in the right direction and more can be expected this year as food service comes to the fore.
However, he points to Groupe Casino as developing the potential template for the global hypermarket. In South America it has various joint-ventures including in Brazil with Pão de Açúcar where it has incorporated gyms and temporary fashion outlets that are delivering much-needed excitement. All hypermarkets have the potential for this re-model and it will likely be replicated in all global markets.
Carrefour is following this lead and has bought back the freehold of 100 malls that it is to rejuvenate with a destination offer. "It shouldn't just be the anchor tenant in malls it also needs to be the harbourmaster – to own the mall and make it exciting. The all conquering one-size-fits-all model is dead in the water," says Poynor.
In emerging markets such as India and Africa as well as in the lower-tier cities of China Hyman questions whether the time is right for a more radical rethink of formats: "Big boxes are the creature of car borne shoppers. In India it is a different matter. People typically shop at entities that are not even shops. A 2-3,000 sq ft convenience store is like a hypermarket to them!"
The way to success in India could therefore be through very small stores or even kiosks. If this is what the customer is demanding then this represents a major challenge to the large food retailers. Hyman says the same scenario exists in much of Africa.
Dennis is more positive on the Africa opportunity and highlights the Carrefour arrangement with car dealer CFAO to build malls in eight African countries by 2015, where it will join Wal-Mart that has held a majority stake in Massmart since 2011.
Poynor concurs: "It's the unexplored continent and Wal-Mart will not come to regret its move. The numbers are compelling and Wal-Mart is leading the way." He adds that the next development will be what happens to Shop Rite of South Africa that has moved into various African markets and as such could act as a serious bridgehead into the region for a big international player.
Despite the myriad challenges facing the majority of the big international food retailers there are clearly still opportunities out there but in 2014 at least the glory days of gung-ho empire-building do rather look like they are a thing of the past enjoyed by previous buccaneering management regimes.