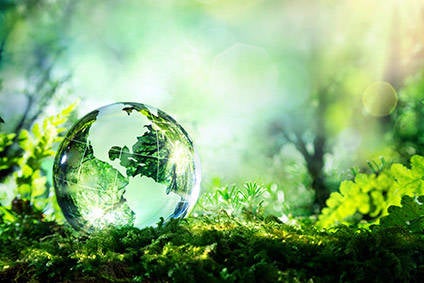 Our poll asked a series of questions on sustainability for a flavour of your priorities in areas like environment and health next year, as well as you expect regulators to focus in 2018.
How much will you spend on sustainability initiatives in 2018?
The increasing importance food companies attach to investment in sustainability is clearly reflected in the just-food 2018 Confidence Survey.
Almost half of the respondents (47.5%) say their companies will spend more on sustainability initiatives in 2018, representing a significant increase from both the 2017 and 2016 surveys when the proportion anticipating higher spending on sustainability was 32.4% and 36% respectively.
Meanwhile, the proportion of respondents expecting no change in spending on sustainability has fallen to 47.5%, compared with 61.8% in the 2017 survey and 58% the year before.
On which key environmental sustainability issues do you expect to focus in 2018?
The survey also identifies waste as a sustainability hotspot for 2018, no surprise given the increased media attention food waste/loss is attracting, and the adverse publicity the issue generates for food companies.
Other issues identified by respondents as likely areas of focus for the coming year are sourcing of commodities (56.4%), packaging (51.3%) and water use (48.7%).
Although only 35.9% expect carbon footprint to be a focus issue in the coming year, this is an increase from the 2017 survey when it was highlighted by 28.1% of respondents.
While carbon was one of the first sustainability issues food companies sought to address, many are now reviewing their targets in light of the global aims agreed in the UN Paris climate accord of November 2015. Companies will come under increasing pressure to adopt so-called "science-based targets", which align a company's own aims with the global target agreed in Paris to keep global temperature increase to below 2°C compared with pre-industrial levels.
On which key human sustainability issues do you expect to focus in 2018?
A question asked for the first time in this year's poll. Having already been recognised as the most significant driver of product innovation in the 2018 survey, health is also identified as the most important human sustainability issue and the area where regulatory pressure is most likely to increase in the coming year.
In which areas do you expect to see more pressure from regulators this year?
Once again reflecting the growing pressure on food companies to improve the nutritional profile of their products and ensure they are marketed responsibly, health is considered likely to be subject to heightened regulatory pressure in 2018 by 58.14% of respondents, up from 51.43% in the 2017 survey and 42.55% in 2016.
Food safety is considered likely to see more regulatory pressure in the coming year by 65.1% of respondents, though this is down from 71.4% in the 2017 survey.
Also, the 37.2% of respondents anticipating more regulatory pressure in relation to the environment is also lower than in the 2017 survey (41.4%), even though the Paris climate accord of 2015 in principle has made regulatory action in this area more likely.
Under the terms of the deal, governments are required by 2020 to provide detailed long-term plans setting out how they will meet their national responsibilities within the global target of limiting temperature increase to below 2°C from pre-industrial levels. To date, only six countries have submitted these long-term strategies to the UN.