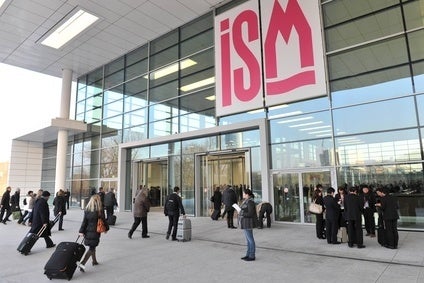 The mature confectionery and snack markets of Europe are not fast-growth environments in which to operate. Sales gains are primarily driven by population trends and pricing, which has been taken to offset rising input costs. However, higher prices mean volumes have come under pressure across a number of countries. In the current tough trading environment, there has also been some "push back" pricing pressure from retailers. Growing private-label competition could also be weighing on the minds of many a branded manufacturer.
This perfect storm of rising costs, weak volumes and intensifying competition means sales are expected to decline throughout many of Europe's largest markets. According to Nielsen, European snack sales (including confectionery) totalled US$167bn in the year to end-March 2014. Taken as a whole, Europe represents the world's largest snack market ahead of the US. Nevertheless, sales in the period were stagnant and the overall growth outlook is lacklustre.
In this context, innovation has become ever more key to the success of companies operating within the category. This innovative spirit was in full evidence at this year's 45th International Sweets and Biscuits Fair (ISM) in Cologne this week.
In confectionery and snacks, as elsewhere in the food world, a number of consumer trends are dominating innovation. A growing demand for natural products and simple ingredients can be noted. Free-from alternatives – such as lacto-free, vegetarian or vegan recipes – are on-trend. Unorthodox or exotic flavour combinations are growing in appeal. Products that offer added benefits are also on the up – indeed "energy" has emerged as something of a watchword in category innovation.
It is also worth noting there are some spots of faster growth within the vast array of snack products. Data from Nielsen reveals confections – which include sugary sweets like chocolate, hard candy and gum – comprise the biggest sales contribution to the overall snack category in Europe at $46.5bn per annum. But this area is also the slowest growing.
"Non-sugary snacks closely aligned with meal-replacement foods are showing strong growth, which signals a shift in a consumer mindset to one focused on health," notes Susan Dunn, executive vice president of global professional services at Nielsen. "While conventional cookies, cakes and confections categories still hold the majority share of snack sales, more innovation in the healthy snacking and portable food space is necessary to adjust to this changing dynamic.
With all that in mind, here is just-food's pick of the top ten on-trend products being showcased at this year's ISM.
Woodshade Organics, Naturfrisk Energy bar

Woodshade Organics has developed a bar with "a straight composition of fruits nuts and seeds" that is pitched to appeal to "the athlete", those seeking a healthy lunchtime meal replacement or as a good old fashioned lunch box filler. The company offers Naturfrisk Energy bars in a number of unique flavours – Elderflower, Beetroot, Seabuckthorn, Chia & Raspberry, Liquorice, Almonds, Hemp and Turmeric, catering to growing consumer interest in ingredients with strong regional roots or more exotic flavours. Naturfrisk is also billed as an energy release bar – as Woodshade says: "Naturfrisk Energy bar – Fruit of Energy!"

Doemi – Biscottificio D'Onofrio, cocoa-oats cookies and extra olive oil biscuits

Doemi – Biscottificio D'Onofrio hopes to expand distribution of two products: cocoa-oats cookies and extra olive oil biscuits. The company is again targeting a meal-replacement occasion, saying that the products are "ideal for [consumers] who need to do breakfast avoiding sugar, without sacrificing taste". The cookies are sugar-free and "enriched" with cocoa powder and oats, while the extra virgin olive oil biscuits are also free from palm oil. The biscuits are made using Maltitol, a low-calorie sweetener derived from cereals, Doemi reveals.

PEZ International, PEZ Dextrose: the energy-boosting range

Best known for its character dispensers, Pez has chosen to highlight the "energy boosting" aspect of its dextose-based range at this year's ISM. "Today, dextrose is mainly made from corn and wheat starch and provides a quick energy boost for the body and soul," the company suggests. All PEZ Dextrose candies are free from artificial colours and flavours and the range includes licensed and unlicensed 30 g boxes. The company adds: "2015 will see the launch of the licensed products including Turtles, Smurfs and My little Pony Dextrose in the fruit mix flavours lemon, orange and raspberry."

Kreutz, KerryGum Energy

KerryGum is a German energy gum brand targeting male consumers. The business is working to leverage its sponsorship deal with footballer Lukas Podolski that carries the strap line "because I like it". The vibrant red sugar-free gum provides "freshness" and "power" thanks to "the special kick caused by caffeine and guarana", the company claims.

Coppenrath Feingebäck, Wild Coooky

Coppenrath Feingebäck has extended its gluten- and lactose-free product offering with the development of gluten-free its Wild Coooky biscuit product. The vanilla-flavoured cookies come in a number of "cute" animal shapes, helping to extend the growing appeal of gluten-free products to a younger audience. The company says that its blend of high-quality ingredients and technical know-how make the biscuits "pleasantly crunchy" with a taste that is "virtually indistinguishable from conventional goods".

Choco Support, Feel Fit Balls and Single Origin Chocolate

Choco Support caught our eye with products that are tapping in to some distinct consumer trends. First, the company's Feel Fit Balls are a high-protein chocolate treat. The milk chocolate-covered "protein crisps" contain about 20% protein, making Choco Support one of the few confectioners to attempt to capitalise on the protein mega-trend. Second, the group is bringing to market Single Origin Chocolate coated products. The company is offering single origin milk chocolate from Ecuador, made of cocoa beans from the Nacional Arriba Fino de Aroma tree that only grows in the country. Meanwhile, Choco Support's dark chocolate is made of cocoa beans from Tanzania. This approach provides Choco Support with a strong sourcing story – one that appeals to demand for authenticity, provenance, traceability and regional identity.

Blackthorn Foods, Dairy Free & Gluten Free Fudge

Blackthorn Foods is showcasing its offering of gourmet fudge that is both dairy and gluten free. The fudge-maker is well-placed to leverage the tremendous growth in demand for free-from products alongside an ongoing desire for indulgence and premiumisation. "We use only the finest ingredients with no artificial additives, preservatives or trans fats. All our fudges in this range are dairy free, gluten free, soya free and 100% natural," the company stresses.

Keogh's Crisps, assorted flavours

An up-and-coming company in the fancy crisp sector, Keogh's Crisps is leveraging its Irish heritage to create a strong brand that conjures idealised rural images of Ireland. The company is bringing a swathe of particularly Irish flavours to ISM this year, including: Doubliner Irish cheese and onion, shamrock and sour cream and roast beef with Irish stout. While the flavours themselves might not be from left field, the messaging around provenance, quality and tradition are spot on.

Chocolats Camille Bloch, Torino Blond chocolate

So-called "blond" chocolate is a growing phenomenon originating in Switzerland. Blond chocolate refers to a caramelised chocolate that is golden in colour. Swiss company Chocolats Camille Bloch has expanded its Torino brand to include a blond offering. Torino Blond is a hazelnut-almond cream covered with a light milk-chocolate with a "soft taste of caramel". Chocolats Camille Bloch says the new product is "preferred by younger consumers" who "set great store on premium-quality Swiss chocolate".

Intersnack Group, Chio Dip! Honey Jalapeño

Within Europe, salsas and dips have been a bright-spot of growth over the past year, with sales up 6.8% according to Nielsen. German snack giant Intersnack's savvy bid to leverage this growth comes in the form its Chio Dip! range. The line is already the market leader in the category in Germany, accounting for more than 70% of sales. The group is expanding and strengthening the line at ISM this year with the debut of a new flavour – honey jalapeño. "An innovative taste of mild-spicy jalapeño combined with a sweet note of honey makes the Chio Dip! honey jalapeño so special," the company claims. The product will hit the shelves later this month with an RRP of EUR2.09 (US$2.39) and the launch will be supported by digital and POS marketing. Chio Dip! is a good cross-selling opportunity for Intersnack, feeding into its Chio Tortillas range.