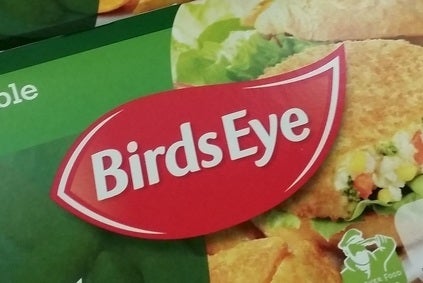 Nomad Holdings, the recently-established, UK-listed company set up by FMCG veterans Martin Franklin and Noam Gottesman to buy consumer goods firms, made its first move this week with the acquisition of European frozen food supplier Iglo Group. Stefan Kirk, just-food M&A columnist and advisor at Glenboden, weighs up where Nomad could move next.
Out of nowhere, Nomad Holdings this week struck a deal to acquire European frozen food giant Iglo Group. The recently-formed, UK-listed company could be described as a new, me-too of mature food businesses, in a similar mould to 3G Capital. The question now is which add-on acquisitions could or should Nomad make, to build on the Iglo platform. We look at potential strategy and candidates.
In the image of 3G
Nomad came into being a year ago, as an acquisition vehicle, through a placement and listing on the London Stock Exchange. Its remit was bold and broad; to acquire an as-yet unidentified, branded business, that generates stable cashflows, and to build on that platform through add-on acquisitions.
It's easy to identify 3G Capital's recent acquisition strategy, that has merged Burger King with Tim Hortons and HJ Heinz with Kraft Foods Group, as Nomad's model – especially when one of its founders is a co-investor with 3G in Burger King and sits on the fast food chain's board.
However, we believe Nomad's task with Iglo will be more difficult than that of 3G. In Heinz and Kraft, 3G bought publicly-listed businesses that had a lot of upside to be gained through cost-cutting and streamlining, as well as an arsenal of defensible brands. That won't be the case with the Birds Eye owner.
The challenge of frozen foods
Iglo, after being owned for eight years by private-equity group Permira, is already a streamlined business. That is reflected in an EBITDA margin that has grown to 20% of net sales, which is high for a general frozen foods player. Private-equity ownership of the frozen food segment in Europe is quite common, so streamlining opportunities are generally limited.
Post Iglo, and for fundamental business reasons to do with the supply chain, Nomad's destiny is likely to be limited to the frozen segment of the branded foods universe. The potential of that segment is arguably poorer than that of the branded ambient segment; that's reflected in Iglo's low growth rate (see profile), and in the quite low EBITDA multiple Nomad is paying given Iglo's market position and brands (see valuation).
There are some categories of frozen food, like potato fries or bake-off, that are attractive and defensible. However, as the recent troubles of General Mills and Nestle in the US demonstrate, the more wholesome frozen categories, like vegetables or ready meals, are permanently under pressure from chilled or fresh alternatives.
Geographic expansion is key
Given these challenges with Iglo, Nomad's strategy should focus not only on further cost-cutting and on new categories to add value but also on expanding Iglo's geographic footprint, through add-on acquisitions in countries where the frozen food maker's presence is weak.
That's particularly important given Nomad's objective, stated in its prospectus, of re-admitting its enlarged group, post-acquisition, to the public equity market. The broader the geographic base of any public group, the lower the perception of political risk and the higher the premium the group's share price can command.
Iglo is the overall market leader in frozen food in Europe, with 10% share, and the group reports leadership in seven out of the 12 countries in which it trades. On the other hand, 85% of Iglo's sales are concentrated in the UK, Germany and Italy. So where should the group look to expand and who could it acquire?
Plenty of candidates
A low-hanging target is probably Kerry Group's frozen ready meals business, the number one supplier in its categories in the UK. Kerry was reported to be looking for a buyer for that asset as recently as late last year. However, that business is relatively small, and doesn't expand Iglo's geographic footprint much.
Another option, which does tick the box of attractive new geography, is Hortex in Poland. That country has a relatively large population and high growth rate, yet low per capita frozen foods consumption to date. Hortex is the largest producer of frozen fruit & vegetables in central and eastern Europe and is a strong legacy brand in Poland. Its private-equity owner, Argan Capital, has owned the business for many years, and will eventually succeed in exiting it.
The big one for Iglo, however, is undoubtedly Findus Group, which has also been owned by private-equity (Lion Capital) for many years. Findus is number two in European frozen foods, behind Iglo, and together they would have a market share of about 15% What's more, Findus is a market leader in Scandinavia, Spain and France; high value markets where Iglo is so far weak.