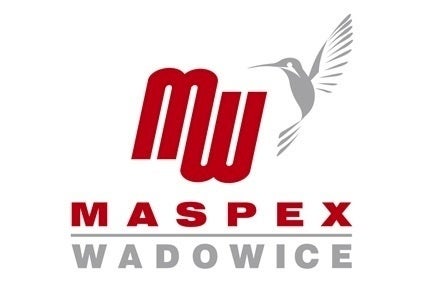 Poland-based food and drink group Maspex has grown to become one of the sector's largest companies in central and eastern Europe. A move in December for parts of local peer Agros Nova's business pushed Maspex's turnover above EUR1bn (US$1.13bn). In his latest M&A Watch column, Stefan Kirk of advisory firm Glenboden, looks where Maspex could swoop next.
M&A practitioners and observers interested in food products in central and eastern Europe will know Maspex is one of the groups that generates a lot of M&A activity in the region.
That trajectory will continue for many years to come. The key question is whether regional spread or domestic dominance, in grocery, will be the group's priority. We look at a couple of potential targets.
Grocery products success story
Maspex has more than doubled in size over the last decade, to become one of the largest 'native' ambient -shelf grocery products groups in central and eastern Europe – or, to be more precise, in the ex-Communist countries from the Baltics down to the Balkans.
This status has recently been re-inforced by the group's acquisition in December of the conserves business of Agros Nova from private-equity firm IK Partners. The deal will grow Maspex's overall revenues to around the EUR1bn mark for the first time.
Maspex's growth model started with organic development as an importer of instant products in the 1990s (cocoa, cappuccino, creamer etc). It then made a series of step changes through very shrewd acquisitions, in Poland and other central and eastern European countries.
Growth mostly through M&A
In 1999, Maspex acquired Poland's number one fruit juice brand Tymbark from one of the country's national investment funds, at a price which is only a fraction of what that business is worth today. Four years later, Maspex bought Lubella, Poland's leading pasta brand, again from a national investment fund for an attractive valuation.
The above milestone transactions have been complemented by bolt-on, perhaps opportunistic deals in Poland, as well as both market entry and bolt-on acquisitions in the Czech Republic, Hungary, Bulgaria and Romania.
Today, Maspex is a broadly -based branded grocery products business, in terms of portfolio and regional spread, that generates nearly one-third of its sales outside its native Poland. So M&A activity could be next for the group?
A buyer not a seller
We can start by saying it's very unlikely that Maspex will be making non-core divestments any time soon. The group was founded and is owned by six men who have know each other since their youth and whose ambition appears to be to own and develop as many brands as possible.
Maspex wouldn't even sell its tiny breadsticks business to a client of Glenboden's, on the basis it might become strategic one day. We also understand attempts to buy the group's fruit juice production facilities, to allow Maspex to focus on marketing, where it excels, have not succeeded.
Mindful of the group's M&A trajectory, its business model and its owners' strategy, as well as consolidation opportunities in central and eastern Europe, we believe the acquisition story at Maspex will run and run for the next decade or so.
Slovenia's Zito is available
Maspex's acquisition strategy is to target companies that will add scale to the group's existing distribution model. Slovenia's Zito is on the block, and broadly meets Maspex's criteria. An acquisition of Zito would add circa EUR100m in revenues to the group, 85% of which are in Slovenia, adjacent to the group's existing geographic footprint.
Arguably most of Zito's diverse product portfolio, other than fresh and frozen bakery and perhaps confectionery, is attractive to Maspex. Moreover, the strong position of Zito in the Slovenian market provides Maspex with a platform for building a dominant position on the grocery shelf in a relatively affluent country.
In view of the stability of Zito's business (see profile), we have estimated a valuation which is 25% above the group's shares' current apparent EBITDA trading multiple (see valuation).
Mokate on the wish list
Zito is relatively low -hanging, although Maspex may be competing in a tender that includes other regional heavyweights like Croatia's Podravka. A greater prize for the group, however, is possibly Mokate, Poland's largest independent tea & coffee producer, with a presence in central and eastern Europe and relatively strong export business including the Middle East and Asia.
Mokate is a branded and very profitable business, in overlapping and adjacent product categories, which we estimate would grow Maspex's top-line by about 15%. The potential synergies for Maspex from such an acquisition, in terms of both costs and new markets, would also be very significant.
Mokate is a family-owned business which, although currently unavailable for M&A, has in recent years been going through a succession process, with son and daughter taking over the reins. Many are patiently monitoring the outcome of that.
Domestic or regional strategic priority?
Overall, there will be no shortage of opportunities, over time, for Maspex to continue growing through acquisition in the region, finances permitting.
The question of whether Maspex ends up as a national champion in its native Poland, the largest market in the region, or as a more broadly-spread regional business competing with the likes of Podravka, will maybe depend on which acquisition opportunities will become available and on their timing.