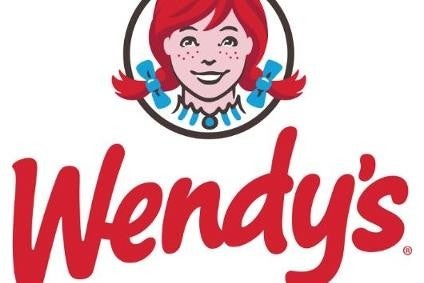 The dealings of US foodservice giants looking to expand in international markets proved an important theme for the foodservice sector in June. From McDonald's ongoing discussions over the lease of its franchise business in China to Wendy's expansion in Japan and Brazil, it seems the worldwide demand for fast-food remains strong.
McDonald's China franchise bids keep coming
According to reports, McDonald's is selling 20-year mass franchise rights for its name in Hong Kong and mainland China in a deal that is estimated to be worth US$2bn.
Citing unnamed sources, Bloomberg says that the company has invited second-round bids from four firms as part of the auction process. Selected bidders including China Cinda Asset Management Co., the nation's second-biggest bad-loan manager, and dairy producer Beijing Sanyuan Foods Co. House of Fraser owner Sanpower Group Co. is also believed to be among those competing for the franchise deal.
The auction comes as McDonald's revamps its ownership structure in Asia as part of its international turnaround plan, implemented by CEO Steve Easterbrook.
The fast-food chain said in March it is seeking franchise partners in mainland China, Hong Kong and South Korea to invest fresh capital and facilitate local decision-making. The majority of its stores in Asia are company-owned (unlike the model it follows in the US). In March, the group indicated it wants 95% of its restaurants in North Asia in locally owned.
The more towards refranchising is significant for McDonald's, which has been struggling to connect with consumers in its largest market, the US, although it has seen some momentum return to sales in recent quarters. The group has embarked on a number of initiatives to improve the top line, including the introduction of all-day breakfasts, trialling of table service and other alterations to its menu. By licensing out its name, the company effectively transfers most of the operational risk to the franchisee while also unlocking capital and lowering expansion costs.
Wendy's to enter Brazil
Fellow US burger chain Wendy's revealed it is expanding in the Brazilian market via its joint venture with Infinity Services and Starboard in the region.
Wendy's said it is establishing "flagship" restaurants in São Paulo but expects "significant" expansion in the market over time.
Bob Wright, chief operations and international officer at Wendy's, explained: "Brazil is one of the key global markets where we see considerable potential, and where we are investing additional energy and resources as part of our 'narrow and deep' international strategy. From the start, we want to ensure our restaurants in Brazil truly stand out in the minds of consumers in terms of food, service and atmosphere, and that we give them a cut above experience they will be excited to tell others about."
Foodservice expert Asif Syed tells just-food Wendy's is making a "very smart move" despite the fact the Brazilian economy is facing significant challenges and the fast food group was forced to pull out of Argentina in 2000 due to economic weakness in the Latin American country. In particular, Syed says Wendy's has chosen its venture partners wisely. "Wendy's is making a very smart move. It has matched up with two excellent partners who will ensure great operations and growth," he says.
"Wendy's is entering the Brazilian market with a huge advantage. The local and international QSR chains have set the bar in terms of image and service; Wendy's need only top the level already set. In my opinion, the new restaurant image Wendy's has adopted will be a big hit with Brazilian consumers. Wendy's US operations are known for quick speed of service and efficient operations, especially when compared to their large QSR competitors; the company is already making tremendous strides in the US. According to Wendy's senior management, they have a vision for Wendy's to be the international Chipotle [Mexican Grill]. If it can carry over its efficient operations and savvy marketing of a hip, modern image from the US to the Brazilian market, it will definitely do well – the opportunity is certainly there."
… and expand in Japan
Wendy's is also pursuing its international ambitions in Japan. The group's local franchisee, Wendy's Japan, entered into an agreement to acquire 100% of the equity of First Kitchen from Suntory Holdings last month. The deal will see Wendy's extend its chain with the addition of 136 restaurants.
"The First Kitchen restaurant brand is well-established with a presence in many desirable, busy locations throughout Japan. We anticipate the acquisition will leverage the strengths of both Wendy's and First Kitchen, while providing a springboard for growth in the coming years," Wendy's international chief Wright said.
Wendy's moves in Japan and Brazil reflect the firm's focus to expand in four key international markets: Japan, India, Brazil and the Middle East. Wright said the company has targeted these areas because Wendy's sees "considerable upside potential over the next few years" to grow. "We believe our best approach is to support our franchisees in building Wendy's brand strength in local markets and enhancing the economic model of their restaurants," he said.
Papa John's expands in Tunisia
Pizza chain Papa John's continued its march in north Africa, with the opening of a franchise in Tunisia hot on the heels of the group's expansion in Egypt.
Tunisia recently opened its doors to outside franchising and Papa John's moved to take advantage in partnership with local businessman Sofiene Ghali.
Announcing the move, Papa John's stressed Ghali is a "Tunisian leader in the QSR industry", owning and operating over 25 hamburger and sandwich restaurants.
"The Papa John's brand continues to grow in northern Africa and we are pleased to partner with Mr. Ghali as he opens his first restaurant in Tunis, Tunisia," said Tim O'Hern, SVP and chief development officer of Papa John's International. "We are looking forward to introducing everyone in Tunisia to our quality ingredients and better pizza."
The company is also planning to expand into Morocco later this year.
Fahhan Ozcelik, a foodservice industry consultant, believes Papa John's is positioning itself for the long-term by expanding in the "frontier" markets of north Africa. "Tunisia with the changing political and social life trends is a new frontier opportunity for US chains. Papa John's has seen the benefit of this in Russian market establishing the brand well before the major competitor Domino's entry. So I believe the same strategy will bring the success for Papa John's in Tunisia," he tells just-food.
Boston Market opens shop in Middle East
And its not just US fast food chains that are expanding internationally. Fast-casual dining group Boston Market said it will open outlets throughout the Middle East thanks to a development agreement with Al-Ghunaim Trading Co.
The deal will see Boston Market outlets opened in Bahrain, Jordan, Kuwait, Lebanon, Oman, Qatar and Saudi Arabia. The first of 25 to 30 stores is expected to open in Kuwait later this year or early in 2017, officials said.
This is a significant move from Boston Market because it marks its first overseas expansion since former owner McDonald's sold the company more than a decade ago, closing outlets in Canada and Australia. It also comes as the restaurant chain places a renewed emphasis on expansion following a seven-year pause.
CEO George Michel said the Middle East is a good market to expand the Boston Market banner because rotisserie chicken — its signature dish — is popular and US brands are in demand in the region.
The expansion of Boston Markets overseas comes as further evidence of the growing global appeal of the fast casual dining experience.