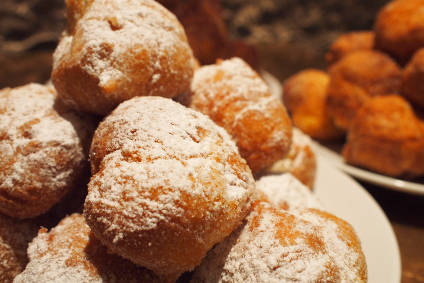 July saw McDonald's announce slowing sales growth in the US, hitting the fast-food operator's shares. US casual dining group Bloomin' Brands announced two deals that gave a flavour of its international strategy. And Starbucks invested in bakery chain Princi to supply its fledgling upmarket concepts Roastery and Reserve.
McDonald's US performance under fresh scrutiny
July saw McDonald's file its fourth successive quarter of rising comparable sales in its core market of the US – and the third straight three-month period of higher comp sales and operating income.
However, the fast-food giant saw its shares slide by more than 4% on the day (26 July) the numbers for its second quarter were released. The 1.8% increase in comparable sales McDonald's saw in the US in the three months to the end of June was below the 3.6% rise analysts had forecast, according to FactSet.
The second-quarter numbers also included earnings per share – $1.25 – that missed the $1.38 forecast by analysts.
President and CEO Steve Easterbrook acknowledged the operator's sales in the US had not been as strong as recent quarters. He said the result was in part down to the "recent softening of the informal eating out industry", which he said had "experienced informal growth for the trailing 12-month period ending in May at only 40 basis points".
However, Easterbrook added: "Although the progress we've made in the U.S. is encouraging, our most significant opportunity continues to be bringing customers into our restaurants more often. As such, we are actively exploring new ways to increase the frequency of visits from our loyal customers and win back customers we've lost."
One should perhaps draw too many conclusions from one quarter's numbers, although clearly some in the market have, with shares in McDonald's dipping further and closing Friday (5 August) more than 6% down than their value at the start of 26 July.
Nevertheless, the results do indicate the challenge facing McDonald's in the US as it seeks to continue the momentum that started in the second half of 2015. Some industry watchers believe McDonald's has a number of issues to tackle.
"Though admirable success stories are happening, the current lay-out of kitchen and processes, store locations geared to a $1 environment, McDonald's brand image as QSR but not as better burger and the pressure on the profit margins of the franchisees are still challenges that require diversified strategies," Fahhan Ozcelik, a foodservice industry consultant, says.
Bloomin' Brands' international strategy comes into focus
The US casual dining operator is the business behind the Outback, Carrabba's Italian Grill, Bonefish Grill and Fleming's chains in the US. It has around 1,500 restaurants across 48 US states, Puerto Rico, Guam and 20 countries, some of which are franchise locations.
However, Bloomin' Brands is, like a number of its peers in the US, going through a challenging time domestically. The company has seen its US comparable sales fall in the first half of 2016, reporting a 1.5% decline in the first quarter and a 2.3% drop in the second.
Speaking to analysts on 29 July, when Bloomin' Brands announced its second-quarter results, CEO Liz Smith admitted the company's second-quarter sales were "softer than we anticipated". In part, Smith said, Bloomin' Brands had felt the pressure of "increased competitive activity and industry traffic that has continued to soften". The US casual dining sector, she added, was seeing the decline in traffic it had endured for more than a decade continue, with more "capacity" entering the market leading to higher discounting.
Against that backdrop, it should come as little surprise Bloomin' Brands is looking to expand internationally. And two transactions in July emphasised how Bloomin' Brands hopes to thrive outside the US.
On 7 July, Bloomin' Brands sold its Outback Steakhouse subsidiary in South Korea, where the company's 74 stores will be run on a franchise basis. Smith said: "[South Korea] is a mature market and we believe this new ownership structure will allow it to compete more effectively. Our focus is on developing the high growth emerging markets in Asia and Latin America, where casual dining restaurant capacity is well below demand."
Two days earlier, Bloomin' Brands announced plans to expand its presence in the Middle East with plans to develop 26 Outback Steakhouse and Abbraccio restaurants in the Middle East over the next five years. Abbraccio is the name used for Carrabba's Italian Grill outside of the United States.
Brazil, China and a region Bloomin' Brands calls its "Andean Cluster" are markets the operator has identified as its "international growth priorities". In these markets, Bloomin' Brands will look to own the outlets it develops. However, Bloomin' Brands has identified franchise markets and the Middle East is one. An agreement with Saudi Arabia-based SNASCO Trading Co. will add 15 restaurants, eight Outback Steakhouse and seven Abbraccio restaurants, to their five Outback restaurants in Saudi Arabia. The new locations will be built in Jordan, Saudi Arabia, and Kuwait.
"The international growth strategy is to have an ownership position in high growth markets while partnering with experienced local franchisees to expand the brand in non-core countries. Building a growing and strong franchise business overseas is a priority for us," Smith said.
Toni Mehanna, an experienced businessman focusing on the restaurant sector in the Middle East, says market conditions appear to favour Bloomin' Brands. "Outback Steakhouse has all necessary elements to succeed in the Middle East, starting from a gourmet menu with variety, premium quality products and good service. Besides the casual dining sector of the food market in Saudi Arabia, Kuwait & UAE – the three largest markets in the Middle East in terms of food chain numbers and affluent customers – are not yet saturated and can accommodate more casual dining Brands. For the Abbraccio brand, Italian food is among the most preferred cuisines for Middle East customers."
Starbucks invests in Italian restaurant chain Princi
In the middle of July, Starbucks announced an investment in fledgling Italian bakery chain Princi that will see the coffee shop giant sell freshly baked goods in-store for the first time.
Princi, which Starbucks described as a "boutique bakery and café", was founded in 1986. It has four outlets in Milan and one in London. The company's products will go on sale at the new, upscale Starbucks Reserve stores starting in 2017.Princi's food will also be the exclusive food offering at Starbucks' Roastery locations, where the coffee chain showcases how it sources and blends its coffee. Starbucks already has a Roastery in its home city of Seattle and has one planned for Shanghai next year and for New York City in 2018.
Both of those initiatives are part of Starbucks' attempts to give its business and products a more premium cachet. At the Roastery sites, Starbucks showcases the newest coffee brewing methods and offers consumers exclusive "micro-lot coffees" from around the world. The company has plans to open at least 500 Starbucks Reserve outlets around the world, starting next year.
"We have never baked in our stores in 45 years but all of that will change with the creation of this unique partnership," Starbucks chairman and CEO Howard Schultz said. "I can think of no better pairing for our most premium coffee experience and am excited by the possibilities we envision in Princi food elevating every daypart – breakfast, lunch and dinner – in Starbucks Roasteries and Reserve Stores."
Starbucks, alongside co-investors Milan-based Angel Lab and Pekepan Investments, will also look to open more Princi locations.
The coffee shop group made changes to the food it sells in its outlets in the US and Canada with the acquisition of San Francisco bakery chain La Boulange in 2012. (As an aside, at the time of Starbucks' move for La Boulange, the bakery chain's founder Pascal Rigo reportedly said he hoped the deal would lead to the opening of more stores. Starbucks closed all 23 La Boulange locations last year).
However, Starbucks has worked to broaden the range of products it sells in-store and the Princi deal is another move to expand its offer, Ozcelik says. "If you look today, Starbucks is beyond coffee; with their teas, handcrafted beverages, ice creams, fresh food, packaged goods, consumer products, and merchandise, they have amassed a multi-billion dollar empire," he notes. "The tie-up with Princi in Italy is a similar move to develop the brand's image beyond "coffee" with boutique and gourmet bakery offerings."
There will, of course, be the challenge of ensuring Starbucks' staff have the necessary skills to maintain Princi's "artisan" image, which appears to be a key part of the coffee shop operator's plan for its upscale Reserve 'experience'. But could that new format offer opportunities for other suppliers, too?
France's Elior makes another international acquisition
France-based foodservice business Elior Group announced its second acquisition in two months in July, snapping up a business across the English Channel.
Elior, a caterer supplying the business, education, healthcare, travel and leisure sectors, announced a move to buy UK business Waterfall Catering, which focuses on the education and care markets.
Philippe Salle, Elior's chairman and CEO, said the acquisition would "greatly support our ambition to be part of the top contract caterers in the UK market" and double the size of the French group's business in the country by 2020. "The market presents joint opportunities, in segments in which Elior Group has a referent position: education, healthcare and premium business and industry."
And Salle indicated Elior was open to more deals in the UK. "We intend to continue to expand in the United Kingdom both organically and through M&A, and Waterfall Catering Group's acquisition mirrors perfectly our strategy."
In May, Elior struck a deal to buy Preferred Meals, a US firm that supplies educational establishments and care homes for the elderly.
On 28 July, Elior announced its sales for the first nine months of its financial year. Net sales for the period to the end of June rose 3.3%, with sales on an organic basis up 3.5%.