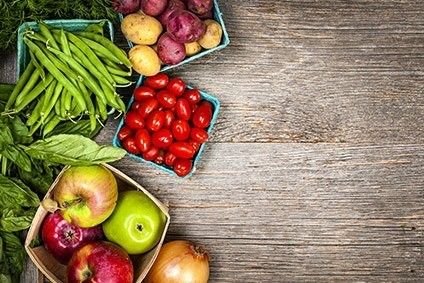 In a recent report, Millennials and the Changing Consumer Landscape, management consultants at The Boston Consulting Group, sought to understand one of the key consumer cohorts in the US.
The size of the millennials demographic overtook baby boomers – those born from approximately 1946 to 1964 – in the US last year, while millennials (those born from the early 1980s to the early 2000s) are being seen by more consumer packaged goods companies as critical to the future growth of their businesses.
Yesterday, we published a look at how The Boston Consulting Group's report showed millennials viewed brands. Today, we consider the report's findings into how the cohort has changed in recent years – and suggest how they could behave in 2016.
Comparing 2015 to 2013 data, The Boston Consulting Group report notes certain changes – and consistencies – with the picture from two years ago. Most notably, millennials' favourite categories, services and experiences are broadly consistent with 2013, with increases in leisure travel and entertainment.
That said, there's a more positive slant to the 2015 results, in that millennials are described as 'more bullish' about the things on which they expect to spend more, and 'less bearish' when it comes to the things they expect to spend less on.
The general conclusion is millennials are not hugely more likely to trade down than other generations, despite the relatively gloomy macroeconomic environment in which they have grown up.
Drilling down into the detail, roughly 40% of US consumers report trading down in 2015; the figure for millennials is 42% (but only 39% if Hispanic millennials are isolated), versus 41% for generation X, 37% for boomers, 35% for silents, and 39% for under-20s.
Breaking the figures down further by category, millennials are in line with general trends in trading down most in fast-service restaurants, sugar/sweets, carbonated soft drinks, mobile phones, home cleaning products and fashion accessories. They are less likely to trade down in cosmetics, facial skin care products, fashion jewellery, fragrances and pet products.
When it comes to trading up, the picture shifts. Again, millennials are broadly in line with general population trends: roughly 15% of the US population indicates trading up in 2015, but millennials lead the pack at 18%, versus 17% for generation X, 14% for boomers, 10% for silents and 13% for under-20s. Again, the category breakdown does not differ too much for millennials as against the general population, but they over-index in terms of at-home food, cosmetics/healthcare products, mobile electronics and entertainment.
There are two key, overriding points made about the character traits and personalities of millennial consumers in The Boston Consulting Group's report: they describe a number of qualities that are not shared with other demographic groups; and they exhibit several traits that are, or appear to be, somewhat paradoxical.
The brand personalities that should appeal to millennials, by their own account, are: modern, risk-taking, spoiled, self-centred, snarky/sarcastic, dramatic, entitled, lazy, anxious, unpredictable, rebellious hip and moody.
There are, however, some attributes millennials share with generation X – those born from the early-to-mid 1960s to the early 1980s. Both cohorts are social, tech-savvy, creative, diverse, funny/humorous, ambitious, individualistic and creative
The generational traits and personalities that are unique to millennials are 'very consistent' with the picture from 2013, The Boston Consulting Group says.
However, there are some telling developments: 'success' and 'glamour' are viewed as more important now, as are 'education', 'hard work' and 'accomplishment'. Perhaps, tellingly for food companies seeking to play up the authenticity or artisan nature of their brands, 'craftsmanship' is also an increasingly-important concept for millennials.
Separating out the sexes, women gave more significance to 'personal accomplishment' and 'beauty' in 2015, but otherwise showed great consistency with the picture in 2013. For men, 'luxury', 'status', 'wealth', 'quality' and 'travel' all proved consistently important; but, while 'professional success' diminished in significance, 'isolation' and 'fitness' registered increases – the latter perhaps a factor in the demand for protein-enhanced food.
There is an inherent paradox in millennials' attitudes about the future, which displays a strong degree of optimism, alongside high anxiety about financial matters. More than two out of three female millennials are now anxious about the future.
In some areas, millennial concerns are in line with the general population – worries about the next recession, for instance – but (again paradoxically) millennials also report increased happiness, despite higher perceived levels of stress.
How – and by whom – are millennials influenced? The picture here is consistent with 2013: millennials are more likely to be influenced by partners/spouses, friends and strangers, but are less likely to buy into 'expert' testimonials or traditional marketing messages. Influence from strangers increased somewhat, a reflection of the increasing interest in user reviews and social media conversations. But, millennials remain greatly confident in their own status as influencers of trends and purchasers, simultaneously being open to peer pressure: up to 20% of younger consumers across the population would not buy a brand if their friends did not approve of it.
Crucially – and, again, showing consistency with 2013 – millennials remain the most brand-sensitive of all the current generations, although the population in general is more aware than ever of issues related to corporate social responsibility and brand reputation.
Millennials (or at least those living in millennial-headed households) have a 24% share of discretionary spending in the US. But, the categories in which they over-index remain consistent with the picture in 2013: most notably, alcoholic beverages (29% of spend), as well as eating out (27%) and apparel (24%).
In 2013, fresh, natural and healthy foods accounted for six of the top ten catgeories in which millennials expected to increase their spending, The Boston Consulting Group report said.
In 2015, 42% increased their spend on fresh fruit and veg, 37% on at-home food and 26% on fresh meat
Looking to 2016, a net 38% believe they will increase their spending on fresh fruit and veg, 18% predict upping expenditure on fresh meat and 10% anticipate devoting more of their cash to organic foods. These trends support the view US millennials want simple, clean ingredients from their food.
Turning to the report's data on food away-from-home, the numbers are less rosy but suggest some improvement.
Taking eating out in isolation, in 2013, 42% of millennials said they expected to spend less on food away-from-home, versus 9% who said they anticipated increasing their expenditure. Looking to 2016, The Boston Consulting Group still forecasts a fall in millennial spending on food away-from-home but the net decline is 12%, with 30% of millennials predicting a cut in expenditure and 18% forecasting a rise.
Snacks perceived as less healthy remain under pressure. Over a third cut their spending on "sugar and other sweets" in 2015, with 22% reducing their expenditure on chocolate. Looking to 2016, a net 24% of millennials believe they will cut their spending on "sugar and other sweets" in 2016, while there is a 7% predicted decline on expenditure on chocolate, the report suggests.
A version of this article initially appeared on our sister site just-drinks.com.