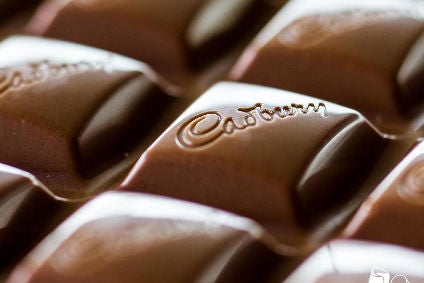 Seven years ago, Cadbury announced one of the more notable sustainability initiatives of recent times when it teamed up with Fairtrade on cocoa certification. This month, the UK chocolate maker's owner. Mondelez International, outlined changes to the way it would work with Fairtrade. Ben Cooper reports.
When the then Cadbury plc announced in 2009 that its flagship Dairy Milk brand would bear the Fairtrade logo, it was widely welcomed as a positive move, a game-changer even.
Logic suggests therefore that Mondelez International's announcement last week that the Fairtrade mark will disappear from Dairy Milk must be a retrograde step. However, that would be a misconception. In fact, last week's news could even be seen as a further positive milestone, if not perhaps a game changer – yet.
Crucial to Mondelez's announcement is the extension of its own cocoa sustainability programme, Cocoa Life, to all Cadbury products in the UK and Ireland by 2019, and, equally crucial, is the move is being undertaken in partnership with Fairtrade.
Glenn Caton, president of Mondelez's operations in northern Europe, stresses that, with Cocoa Life. the snacks giant is working to the same ends as Fairtrade and shares the organisation's values.
Mondelez supports "Fairtrade's vision to drive sustainable livelihoods through empowered farming organisations and communities and fairer terms of trade", Caton says, adding the company has been proud to receive the organisation's support.
Caton acknowledges Fairtrade and Cocoa Life are "different in their approach" but says both schemes are "working hard to achieve the same goal of improving the lives of cocoa farmers, creating thriving farms and cocoa-growing communities".
There is no doubt Mondelez values Fairtrade's continued involvement, both in helping to shape the Cocoa Life programme and in supporting its credibility with consumers. That said, Fairtrade's endorsement remains on-pack, significantly scaled down in prominence.
"Instead of the Fairtrade mark on a select number of Cadbury Dairy Milk products, we are putting the messaging on the back, making it clear that this is a partnership between our organisations, and will be including a website link for people to find out more," Caton explains. "We think it is important that consumers know that Fairtrade is working in partnership with the Cocoa Life programme towards the goal of a better future for the cocoa farming communities, and on evaluating the impact of this work."
Mondelez has not dispensed with the third-party involvement that embracing Fairtrade certification embodied seven years ago but the relationship has clearly evolved. The imperative behind that change is one recognised both by the company and Fairtrade – the need for scale.
Other certification bodies, such as Bonsucro, acknowledge that scaling up involves going "beyond certification". Fairtrade's own response was the launch in 2014 of the Fairtrade Sourcing Program, which provides a commodity-based purchasing approach to cocoa, sugar and cotton, running in parallel with the primary Fairtrade certification system.
Fairtrade is the most extensive and recognised ethical certification scheme in the world but its capacity limitations in most commodities mean even when large companies like Mondelez and Nestle engage they will only be using the logo for certain brands in certain markets. Mondelez stresses "for the first time ever" Cadbury products in the UK and Ireland would be covered by a single sustainable sourcing programme, once the roll-out, scheduled to begin next May, is completed.
Whether or not a limited volume certified to Fairtrade standards is better than a far larger volume being produced to standards defined by a company-specific scheme rests on whether the standards of the larger-scale system are sufficiently exacting. A few years ago, most company schemes would arguably have had neither the credibility nor the presence on the ground to take such a bold step.
Crucially, it is not just Mondelez that feels the situation today is quite different. A spokesperson for Fairtrade says: "Fairtrade certification of Cadbury Dairy Milk in 2009 signified a real breakthrough in the mainstream chocolate world, providing greater traceability of cocoa for these products, and tangible benefits to the farmers involved. Today, we can see things are very different. In the case of Mondelez and Cadbury, there is now a US$400m Cocoa Life global programme working in hundreds of communities in west Africa and Latin America, with the aim of reaching 200,000 farmers and their families and communities, and 1m people altogether."
Mondelez wants to promote Cocoa Life as the cornerstone of its drive towards a sustainable cocoa supply chain and believes it has sufficient credibility and critical mass to do so, without having a proportion of its production certified through the Fairtrade organisation.
Caton not only stresses that Cocoa Life, which developed out of the Cadbury Cocoa Partnership launched in 2008, has the endorsement of Fairtrade but also that the company's decision has already "received significant engagement from the NGO community", adding: "We are confident this new partnership with Fairtrade will only further enhance its [Cocoa Life's] reputation as a community-based programme that is having real impact on the ground with cocoa-growing communities".
Caton continues: "As we scale up Cocoa Life, the partnership will bring more benefits to more farmers and communities and importantly continue to deliver measurable, independently-verified improvements for cocoa farmers and cocoa-growing communities. In terms of consumers, this significant expansion of Cocoa Life, in partnership with Fairtrade, will give consumers the confidence that whenever they buy a Cadbury chocolate bar they are helping cocoa farming communities to thrive, making a real difference to people's lives."
With the constant need to differentiate robust corporate sustainability programmes from greenwash, Fairtrade's view of this development is key. The acid test is whether the new partnership is seen not only by Mondelez as an expansion of its sustainability aims, but by the Fairtrade Foundation as a further advance towards realising its vision.
Speaking to just-food, a spokesperson says: "The existing relationship with Cocoa Life has already delivered, and that's what we'll be building on. However, given the scale of continuing poverty and threats of climate change to farmers in the cocoa industry, in our current strategy we have already announced our intention to build more programmes and partnerships to complement our existing standards and certification model."
The Fairtrade Foundation says it "would be concerned if any business moved away from certification without a viable, independently-verified programme in place to protect the interests of farmers and workers". However, the organisation says it is partnering with Cocoa Life because it is "confident that there is a significant programme in place on the ground with farmers, with a high level of added-value and community-led programme investment and that, through the roll out of Cocoa Life across Cadbury brands and the increase in cocoa volumes this involves, we will together be able to deliver the same, if not greater, value to more farmers, and therefore overall drive greater impact for farming communities in the long term".
The spokesperson adds that as part of the partnership the two parties would be working more closely together on critical issues, notably climate resilience, while continuing to provide independent assessment of the impact of Cocoa Life, and share learnings on how best to drive "even greater progress for farmers and their communities".
The disappearance of the Fairtrade logo from Dairy Milk has implications for the organisation and for Mondelez. The Cadbury owner will not have taken this decision lightly. It is notable that when asked for the potential impact on sales removing the logo might have, Caton chose not to give a direct answer but simply stressed the links with Fairtrade remain and there would be a Fairtrade endorsement on the back label. Mondelez may well believe many consumers will simply not notice the absence of the mark, and those that do will be the more ethically motivated consumers who will seek out the reason why it is no longer there and, the company hopes, be satisfied by what they learn.
For Fairtrade's part, its spokesperson stresses that, in spite of the need to find new ways to drive scale, the mark "remains the primary tool we offer business to provide the additional traceability, transparency and positive impact for producers in their supply chains, and thousands of companies globally work with us in this way".
There is certainly much more that Fairtrade certification and the Fairtrade mark can achieve across many commodities and many products. However, last week's announcement signals, with regard to Mondelez International's brands at least, the work of the Fairtrade logo and certification is now done and a new phase of partnership has begun. This may not be the game-changing moment that Cadbury's move in 2009 undoubtedly was but Mondelez's confidence in removing the Fairtrade logo could be seen as a reflection of what has been achieved over those seven years.
Additional reporting by John Shepherd.