Using Category Management To Dominate The
Shelf
Across Europe the battle for the hearts and
minds of supermarket shoppers is starting way before products hit the shelves. The buying
decision as to which brand of baked beans ends up in the shopping basket is being made as
a result of how the supermarkets and its suppliers interact. Increasingly, it is business
decision in this area that decides which brands go in the basket, because if it's not
on the shelf, it won't be in the basket.
Supermarkets are the avenue to consumers
and therefore hold a tremendous amount of power. The similarities between retailer
strategies in the main European markets are increasingly noticeable. Concentration of
ownership, acquisitions and cross-border alliances between retailers are driving a
reduction in the number of buying points. Ten of the major grocery markets in Europe now
have at least 50 percent of trade passing through the hands of five or fewer retailers.
Many of these omnipresent retailers have
high overhead costs and have financed their expansion by borrowing heavily. Organic growth
is limited and competition from overseas increasing, yet the pressures to deliver
incremental profit remain. This situation encourages strategies that can be a source of
conflict with suppliers as attention focuses on cheaper suppliers, negotiated margin, cost
reduction and own label development. Additionally, promotional budgets are directed to
activity that develops spend per shopping trip and store loyalty rather than
brand-specific activities.
However, supermarket suppliers are not as
impotent as they seem as most major European retailers are actively developing portfolios
of store groups differentiated by type, positioning and region. This gives suppliers the
option to match the ranging, merchandising, pricing and promotion policies of the stores
with their own supply and marketing strategies. By working in association with the
supermarkets via unified objectives, working structures and IT, suppliers can become more
powerful, and certainly powerful enough to squeeze their competition off the shelf.
To achieve shelf space dominance, suppliers
– especially big brands – aim to be indispensable within their particular category. This
means accommodating the needs and wants of key customers in every area, from promotional
strategies through to product and packaging size. Retailers argue that branded suppliers
fail to recognize the total category as a whole and to present their brand plans in this
wider context.
How well do you really know your competitors?
Access the most comprehensive Company Profiles on the market, powered by GlobalData. Save hours of research. Gain competitive edge.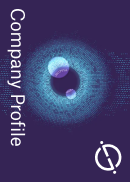 Company Profile – free sample
Thank you!
Your download email will arrive shortly
Not ready to buy yet? Download a free sample
We are confident about the unique quality of our Company Profiles. However, we want you to make the most beneficial decision for your business, so we offer a free sample that you can download by submitting the below form
By GlobalData
In the US, retailers are setting the agenda
for joint efforts to develop tailor-made business strategies for core categories.
Wal-Mart, a discount retailer, provides its suppliers with a statement of objectives and
priorities. This information includes macro-economic and shopper behavior information,
customer profile category "mission statements", and a list of service standards
(e.g. full electronic data interchange, planning calendar, and so on). In return they
demand a Strength-Weakness-Opportunity-Threat (SWOT) analysis of the supplier's
marketing program in the context of Wal-Mart's objective. They also need a strategic
business plan designed specifically for their Wal-Mart trade. This includes product mix
strategies, logistics and marketing strategies and quarterly meetings with suppliers'
vice presidents. Using integrated IT systems in conjunction with sales and operations
planning helps management teams work together.
Through sharing market, brand and store
performance data, retailers and suppliers can work together to define the range,
merchandising, promotion and/or pricing plans at retail level. Working together
electronically cuts co-ordination time and helps Category Management (CM) become a corner
of Efficient Response/Efficient Consumer Response (ER). Through such partnership
activities suppliers can work with a single supermarket, or across a chosen group of
retailers, to ensure that their own mainstream advertising ties in shelf space dominance
and point of sale activity in key outlets.
Furthermore, production can be planned so
that stores can carry extra product, reducing competitor shelf space and allowing for
rapid product replenishment should the promotion exceed expectations. Similarly, special
promotions can be quickly implemented should an excess of stock build up (perhaps
following an anticipated spell of hot weather that failed to materialize).
Category Management is increasingly what
the major retailers are demanding from their suppliers, as research from Kurt Salmon
Associates shows. Asked for the five most important criteria for selecting a supplier for
Joint Category Management (JCM) – equivalent to preferred supplier status – retailers
responded:
Demonstrated capabilities with other
(non-competing) distributors
Breadth of product offering category
Capabilities and personalities of team
members
Involvement/accessibility of top management
Overall feeling of trust and openness in
relationship
Perhaps of most interest for many suppliers
is that 'Supplier Market Share' is an omission from the list. This goes against
the perception that JCM programs favor large manufacturers in relationships with
retailers. None of the top five factors discriminates against medium and small
manufacturers, giving these suppliers as much incentive – and as much business potential –
as their larger competition. Indeed, as "Demonstrated Capabilities with Other
Distributors" is at the top of the list, it is experience that counts most. With
smaller supplier far more nimble than their bigger competitors, Category Management
represents a real opportunity for medium and small size suppliers to steal a march on
their more powerful rivals.
To really leverage the opportunity that
Category Management offers the small and medium sized suppliers, there needs to be a
change in strategic thinking and an improvement in technology. Without a new approach, all
the technology in the world will make little difference as an IT system can not help
supplier management teams think from the retailers point of view. However, once the
mind-shift is in place, available technology can bring a great deal of transparency within
the supplier/retailer relationship, helping Category Management strategy development and
Efficient Customer Response.
Mark Barnekow is the Worldwide Business
Development Manager to the Food and Beverage Industry at JBA, a leading worldwide supplier
of enterprise management software to the highly competitive mid-market sector. Typically,
JBA customers gain competitive edge from the rich functionality of our products combined
with our @ctive™ Enterprise strategy. This strategy optimizes business process
performance, based on international best practices, to consistently reduce costs and
improve margins without continuous systems development.
JBA industry focused solutions meet the
exact needs of selected target industries by incorporating industry best practice
functionality integrated with best of breed partner products and services. In the Food and
Beverage, Apparel & Footwear, Automotive Supplier and Electronics sectors, JBA
Industry Teams skilled in both industry and products, optimize their use for each
customer.
In 1998 JBA completed its 18th year of
continuous growth with revenues over $470 million, growth built on our consistent
investment in people, products and most importantly our customers. JBA employs 2,700
people, supporting over 4000 customers in 53 countries.
About JBA Food & Beverage
JBA Food and JBA
Drinks, our market leading software, provide the most comprehensive and flexible
business solutions available to the Food & Beverage Industry. They have been developed
as a result of a close understanding of the issues crucial to the Industry, and the
extensive expertise gained working with customers in the Dairy, Bakery, Meat &
Poultry, Brewing, Wines & Spirits and Wholesale Distribution sectors.
JBA are co-sponsors of the just-food and
just-drinks web sites. The sites are aimed primarily at IT and business professionals in
the food and beverage industries. Located at www.just-food.com
and www.just-drinks.com the sites carry
breaking news from Reuters, guest writer features, latest industry statistics &
surveys , best practice articles, publications and events. Other sponsors include; IBM
Corporation, Leatherhead Food RA, Food & Drink Business, Kurt Salmon Associates,
Beverage World Magazine, Food Industry News, National Dairy Council, Food Communications
Information Service, Euro PA, Lebensmittel Zeitung, the ABI EC Group, QSA Ltd, Deutcsche
Landwirtschafts-Gesellschaft e.V, Bradley Ward, Charles Wells Brewery and Japanscan
Limited.
Mark Barnekow, Worldwide Business
Development Manager to the Food and Beverage Industry at JBA
For more information:
Steve Loynes, Text 100, Tel: 0181 242 4235,
stevel@text100.co.uk
Sharon Clutton, JBA, Tel: 01527 496239, sharon_clutton@jbaworld.com