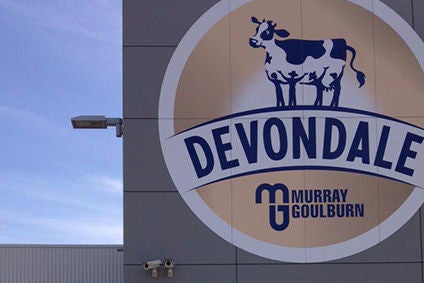 Murray Goulburn has just closed what its CEO has called a "difficult" 12 months. In reality, it has been tough for the Australia-based dairy foods and ingredients group for longer than that. In April 2016, the Devondale brand owner issued a profit warning, cut the price it paid suppliers for milk and announced the departures of its CEO and CFO. Current chief Ari Mervis joined in February this year and has seen the supply of milk into the business continue to fall, denting sales. Under Mervis, Murray Goulburn has embarked on a strategic review and this week, the company, alongside its 2016/17 results and 2017/18 outlook, spoke at length about the reappraisal of its business. Dean Best reports.
Farmgate milk price "immediate priority" for Murray Goulburn
Milk intake has been a critical problem for Murray Goulburn, the Australia-based dairy foods and ingredients group.
In April 2016, the Devondale brand owner's move to issue a profit warning and cut the price it paid for suppliers for milk led some farmers to switch customers. In the year to the end of June 2016, Murray Goulburn's took in 3.5bn litres of milk, down 2.5% on the previous 12 months. "We have to get the confidence back of our suppliers," then interim CEO and now CFO David Mallinson said.
On Tuesday (22 August), Murray Goulburn issued its financial results for the year to the end of June 2017. The farmgate milk price Murray Goulburn paid during the year was lower than the industry average and its milk intake slid by more than a fifth to 2.7bn litres. The company's revenues were down more than 10%.
For the new financial year, Murray Goulburn has issued an opening farmgate milk price of AUD5.20, higher than the AUD4.95 it paid last year but one still lower than rivals Fonterra and Bega Cheese. The latter issued its own annual results this week and said it had attracted a growing number of suppliers.
Murray Goulburn admitted the AUD5.20 was dependent on macro factors like exchange rates and commodity prices but said it could draw on around AUD100m from its balance sheet to support the price. The company knows how important it is to its bid to improve its financial performance to offer a competitive price.
How well do you really know your competitors?
Access the most comprehensive Company Profiles on the market, powered by GlobalData. Save hours of research. Gain competitive edge.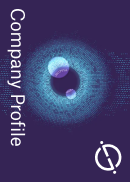 Company Profile – free sample
Thank you!
Your download email will arrive shortly
Not ready to buy yet? Download a free sample
We are confident about the unique quality of our Company Profiles. However, we want you to make the most beneficial decision for your business, so we offer a free sample that you can download by submitting the below form
By GlobalData
"The immediate focus is on the current year's farmgate milk price," CEO Ari Mervis, who joined Murray Goulburn in February, said on Tuesday. "We've got approximately 2bn litres of milk that our suppliers are dependent on us to ensure we pay a competitive price and management are doing everything we can in the short term to have as a competitive price or as high a price as we are able to deliver for the year.
"The strength of our business remains on our ability to have a stable and focused milk intake and the support of our suppliers."
New CEO Mervis pushing for "clear strategic direction"
In June, four months after Mervis took the reins, Murray Goulburn announced a "comprehensive" review it said would look at "all aspects" of strategy and corporate structure.
Mervis had already taken a look at Murray Goulburn's manufacturing footprint and the company had announced in May plans to close three plants.
However, the broader review was, Mervis said in June, "a fundamental next step to strengthen MG for the future". He said: "While the previous decisions resulting from the manufacturing footprint review, including the announcement of three site closures were necessary, I do not consider them alone to be sufficient to move the business forward."
On Tuesday, Mervis, speaking to analysts went further, taking aim at the company's previous modus operandi and explaining why the review underway is vital for the business.
"What we're trying to do is embed some clear strategic direction," Mervis said. "It is fair to say there was an unfocused growth agenda the business was pursuing. Fundamentally, it was trying to obtain any milk at any cost and it had the belief that all milk was good milk and trying to be all things to all people at all times – and hence was unsuccessful at that. Subsequently, what we found was our operating model was misaligned to our lower milk intake."
Since the launch of the wider company review, Murray Goulburn has already made the relatively minor moves of closing offices in Dubai and Singapore. The business done out of these offices will be managed by the company's sites in Melbourne or China. The offices were small but are a signal Murray Goulburn, under Mervis, are looking to change the way the company does business.
A focus on returns
With less milk coming in – and the prospect of a further decline this year – Mervis and his colleagues know key to improving Murray Goulburn's performance will be trying to get the best return on their supplies.
Murray Goulburn has two reporting segments – dairy foods, plus ingredients and nutritionals.
During the financial year just passed, Murray Goulburn, faced with a declining milk pool, sought to divert some of the supplies it would have used for its international dairy foods operations towards its domestic dairy foods business. The overall dairy foods segment still saw its revenue fall (by 8%) but a focus on where best to put Murray Goulburn's milk will be vital.
Mervis told analysts on Tuesday a goal of the strategic review is to "clearly define" where Murray Goulburn invests and where it allocates its milk. Action, he said, had already been taken. "We are culling some of the tail-end lines of production, some of those areas that were sub-economic. Unfortunately, some of those decisions are unpopular but sometimes good commercial decisions are unpopular."
Analysts quizzed Mervis and Mallinson about how Murray Goulburn, set to see another year of less milk coming into the business, would look to divert more of its supplies away from the ingredients/nutritionals arm towards dairy foods, the assumption being the latter is where higher returns could lay.
Mallinson underlined Murray Goulburn's strategic review would include searching for the best returns but said they may not always be found in the dairy foods business.
"We're going through the commercial view and our job is to make sure it goes to the best-returning product stream. In some cases, that may be ingredients by the way; not necessarily is all dairy foods great returns," Mallinson said.
Murray Goulburn, however, does face contracts to supply within its dairy foods arm. Mallinson estimated the contracts accounted for around 35-40% of that division's sales. Asked if there was any way Murray Goulburn could declare a force majeure and move some of the milk towards better-returning business, Mallinson said: "We're going to honour all contracts we've got. However, we will be challenging the ones that are not commercially returning."
Suitors are eyeing Murray Goulburn
Alongside the publication of Murray Goulburn's annual results, the company revealed it had attracted interest from unnamed parties considering buying part or all of the business.
It said it had received "indicative proposals" since it had kicked off its review in June. "These proposals have ranged from concepts around certain non-core assets to larger proposals including whole of company transactions," Murray Goulburn said.
The company has asked its advisor Deutsche Bank to weigh up the proposals to allow an appraisal of the interest to take place, Mervis told analysts on Tuesday.
"Having had the benefit of having two years of our current structure, is ensure that what we do is present something that is durable and sustainable and that there are a broad array of options," Mervis said.
"I suppose it's not wholly surprising that, given the terrific asset that Murray Goulburn is, is that we have had a significant amount of inbound and unsolicited confidential interest being made to the company. What the board of directors asked Deutsche Bank last week was to start engaging in a more proactive manner just to start corralling that interest, so that we can look at it in a more structured fashion, rather than the ad hoc nature it had come through."
The proposals could, of course, centre on the plants Murray Goulburn is closing. The company said in May it would shut its Rochester and Kiewa facilities in northern Victoria, plus a third site, in Edith Creek in northern Tasmania.
Last month, Murray Goulburn announced it has struck a deal to sell the Kiewa Country brand and "associated assets" to an unnamed "local business that is expected to recommence local manufacture in the future".
The indicative proposals that have come into Murray Goulburn could be for either or both the Rochester and Edith Creek plants.
However, for all its problems in recent quarters, Murray Goulburn remains one of Australia's largest dairy businesses – and Australia is one of the planet's most attractive dairy markets, less so for its domestic market but more for its proximity to Asia.
It would be a surprise if some of the world's largest dairy players are not watching developments at Murray Goulburn closely.