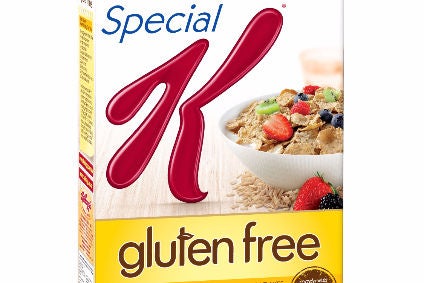 Australia has been one of the countries at the forefront of the rise of the gluten-free sector and, as the market has expanded, so more companies have entered the category. However, as the market has developed, so its rate of growth has started to slow. just-food looks at Australia's gluten-free breakfast cereal cccategory and analyses the prospects of a still-growing but more mature segment.
The development of the gluten-free sector worldwide has not been uniform, with certain markets leading the way and seeing the category take root faster than others.
According to data from Euromonitor that measured the proportion of global gluten-free sales taken up by individual countries in 2014, Australia ranked joint third with the UK, both accounting for 9% of sales, behind only Italy in second (at 13%) and the US in first (at 24%).
However, gluten-free is now becoming a more mainstream category in Australia and, with the maturing of the market, comes a new set of strategic imperatives to consider. The sector is still growing but at a slower rate. How can gluten-free manufacturers capture some of that growth?
Australia's market for gluten-free breakfast cereals illustrates the trend. Figures from Euromonitor provided to just-food demonstrate the decleration in the rate of growth from the segment. In 2011, AUD19.4m of gluten-free breakfast cereal was sold in Australia, up 10.9% on a year earlier. Twelve months on, that figure had climbed to AUD26.7m, or growth of 37.6%.
The rate of growth year-on-year peaked when looking at Euromonitor's numbers in 2012 and 2013. Some AUD38.8m of gluten-free breakfast cereal was sold in Australia in 2013, a jump of 45.6% on 2012. Last year, the rate of annual growth had slowed to 5.3%, with sales hitting AUD55.5m.
How well do you really know your competitors?
Access the most comprehensive Company Profiles on the market, powered by GlobalData. Save hours of research. Gain competitive edge.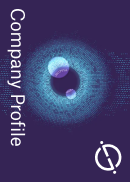 Company Profile – free sample
Thank you!
Your download email will arrive shortly
Not ready to buy yet? Download a free sample
We are confident about the unique quality of our Company Profiles. However, we want you to make the most beneficial decision for your business, so we offer a free sample that you can download by submitting the below form
By GlobalData
Euromonitor forecasts sales growth will accelerate this year to 6.8%, with the analysts estimating sales will reach AUD59.3m. Sales will stand at AUD73.5m in 2010, Euromonitor estimate – representing a compound annual growth rate of 5.8% versus the level of sales in 2015. That is, of course, just one estimate but it suggests Australia's gluten-free breakfast cereal market is set to hit a rate of growth of 5-6% a year, not to be sniffed at when compared to more conventional sectors but short of the growth seen in the early days of the segment, presenting different challenges to those doing business in the market.
In February, Kellogg launched its first gluten-free cereals in Australia. Janine Brooker, portfolio marketing manager for Kellogg's Australian arm, said the cereal giant was responding to demand from consumers for gluten-free versions of its Corn Flakes and Special K cereals. "Research conducted with current consumers of gluten-free cereals also showed there was a gap in the market for products that can deliver a great taste experience that's consistent with products containing gluten," Brooker insisted.
David Jago, director of innovation and insight at Mintel, says there is still an opportunity for Kellogg to carve out a foothold in the category and argues the US group's move could help drive the market's growth further. "The market for gluten-free is certainly still in growth, and the key driver remains the healthy lifestyle factor – consumers avoiding gluten as part of a generally healthy lifestyle choice, rather than for reasons of allergy or intolerance, and buying gluten-free foods from a very broad repertoire of better-for-you options. On that basis, the entry of a major player like Kellogg's can only drive gluten-free further mainstream, in a market which, to date, has tended to be dominated by specialist suppliers – the latter built their sales from the base of allergic and intolerant consumers and later expanded to the wider market, rather than the reverse," Jago says.
However, Jago concedes Kellogg's sales in other gluten-free breakfast cereal markets have been "mixed". He tells just-food: "The puffed corn cereal launched in the UK in March 2015 has average weekly sales of just GBP4,000. In the US, Kellogg's Special K Gluten-Free sold US$3m in its first year; while Rice Krispies Gluten Free, launched back in 2011 when the gluten-free market was much less developed, achieved US$5m in its first year."
Kellogg's entry into gluten-free breakfast cereal in Australia was not its first foray into the country's gluten free market; it had already launched gluten-free lines under sweet and savoury snack brand Be Natural. The move, however, was Kellogg's first in its core sector and it saw the company enter a category already home to domestic businesses that have built significant gluten-free businesses, including Freedom Foods Group and Monster Health Food Co.
"Existing players like Freedom Foods and Monster Health Food Co. have a strong reputation in the local market and are likely to maintain their appeal and trust among allergic and intolerant consumers," Jago says.
However, Trevor Lauman, one of the founders of Monster Health Food Co., is aware competition in the category could rise. He says Australia's gluten-free breakfast cereal market has "matured a lot more" from when Monster Health Food Co. started doing business but he expects more companies to try to enter the sector to try to tap into rising interest from more mainstream consumers. "What's happened in Australia with gluten-free is that there are people who needed to eat gluten-free products – in other words people severely affected by gluten intolerances – and now [other] people think they need it. They see it as a healthy alternative. It may well be, it may not be – but that's how they see it," Lauman says.
With competition increasing and growth easing, companies are looking for ways to gain an edge. Lauman believes Monster Health Food Co. could use two recent labelling developments to its advantage. In 2014, a voluntary system was introduced that saw products qualify for health stars if they met certain criteria. In two weeks' time, regulations on country-of-origin labelling come into force. "I think the combination of the health star rating and the country-of-origin will provide a pathway for people like us to improve and develop products. You can have a product that's competitively-priced and good-tasting but if it's a higher health star rating and a higher percentage Australian content, it's not a bad selling point."
Hamish Renton, managing director at UK-based industry consultants HRA Food and Drink, says consumers in a number of markets are becoming more aware of "the often poor nutritional profile" of free-from foods and suggests companies have a challenge on their hands to be "genuinely healthy". Manufacturers, Renton believes, can reduce fat, sugar and salt, or include "superfood" ingredients and ancient grains.
Lauman says Australian consumers are becoming more aware of the elevated levels of salt, sugar and fat in some gluten-free products, although he insists Monster Health Food Co.'s products stack up well, pointing to the fact the company was the first to use the health star rating system. However, Monster Health Food Co. has undertaken some reformulation work, with all its products now qualifying for at least four out of five stars. "We've tried to reduce the sugar levels a bit and put in things like lupin and chia to boost those things. The only one that was 3.5 stars was our Free n Fruity and we've just changed that formulation to make it four stars."
Looking ahead, Mintel's Jago suggests developing more complex cereal products could be a strategy for Kellogg to follow in Australia. For longer-term future growth, and to make more than incremental category sales, Kellogg may have to consider expanding its gluten-free portfolio beyond basic cereal brands. Special K has other consumer-desirable attributes already, but do healthy lifestyle consumers buy into basic cornflakes, even if they're gluten-free? The Ancient Legends range sold in Europe, using ancient grains and superfoods, or Kellogg's Origins in the US, are not gluten-free but may provide inspiration for development," Jago says. "Kellogg's Kashi brand also has healthy-lifestyle positioned products that are gluten-free."
Australia's retailers, meanwhile, could also become more interested in developing own-label gluten-free breakfast cereal if Kellogg's enjoys success. "If the Kellogg products perform well, we're likely to see the development of more gluten-free private label foods," Jago says. In the UK, for example, private-label activity has been growing in the gluten-free cereals segment and private-label accounts for a quarter of all new products coming to market in the last few years."
Should retailers further crowd the market with own-label lines, it will be imperative for brand owners to continue to innovate, especially in what is a category that, while enjoying solid growth, is not growing at the pace it once was.
Additional reporting from Hannah Abdulla.