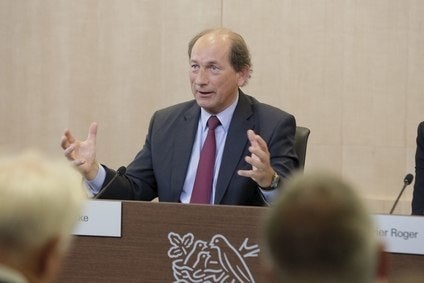 Nestle missed analyst expectations for its sales growth today (16 October), when the world's largest food maker reported sales of CHF64.8bn (US$73.8bn) for the nine months to the end of September. The 2% decline was steeper than analysts had expected, with consensus forecasts predicting a sales dip of 0.8%. The closely watched organic growth rate also failed to meet expectations, with analysts predicting a 4.7% gain versus Nestle's organic growth of 4.2%.
The decline prompted Nestle to lower its full year organic sales target to "around 4.5%" from the so-called "Nestle model", which calls for organic growth of 5-6% and the company's most recent forecast of approximately 5%.
But it was not all bad news. Nestle said it made progress turning around some of its core businesses, including frozen in the US. It should also be noted the result was impacted by certain one-off items that weighed on the organic result.
Here are some key take-aways from Nestle's nine-month sales figures.
Maggi impact initially underestimated
The impact of the Maggi ban on India was deeper in the third quarter, Nestle said. To date, the ban has weighed about 30 basis points on group organic growth and on Nestle's Asia, Oceania and Africa (AOA) division, the negative impact was about 170 bps. Wan Ling Martello, the former Nestle CFO that now heads up the division, said the sales drag accelerated in the latest three-month period because some noodles were sold in Q2 and the company had to contend with the "impact of sales coming back" as stock was returned to be destroyed. Chief executive Paul Bulcke conceded management had been overly "optimistic"about the time frame required to return Maggi noodles to shelves and therefore the extent that the issue would hit its results. He was, unsurprisingly perhaps, cautious on when Nestle now anticipates returning Maggi to the Indian market. "We do whatever we can to have the product back on the shelves so we can serve the Indian consumer and I leave it there with a little note of frustration," he said during a conference call. Nestle did, however, have some good news today when it emerged that tests ordered by the Bombay High Court have returned negative for lead. The company can now begin production in India again – but further testing of the fresh product is required before sales can restart.
China growth slow to materialise
Nestle was also overly-optimistic on its outlook for China, where a return to growth has been slower to appear than the company anticipated, Bulcke conceded. The company has been focusing on reformulation and innovation in the market. While this yielded results in areas like Nestle's confectionery joint venture with Hsu Fu Chi, the company said sales via its dairy joint venture with Yinlu remained sluggish. Martello said the Yinlu venture has innovation in the pipeline and the positive impact from that work is expected to start flowing through in the fourth quarter. The company also intends to continue to ride on e-commerce trends in China, where Nestle is already witnessing strong growth. Bulcke added: "We do see a sequential improvement in China. We have categories that are really going strong… Hsu Fu Chi is getting good momentum, infant nutrition going well in China and getting traction. It is a slow increase. We were more optimists [in our expectations]."
How well do you
really

know your competitors?

Access the most comprehensive Company Profiles on the market, powered by GlobalData. Save hours of research. Gain competitive edge.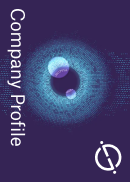 Company Profile – free sample
Thank you!
Your download email will arrive shortly
Not ready to buy yet? Download a free sample
We are confident about the unique quality of our Company Profiles. However, we want you to make the most beneficial decision for your business, so we offer a free sample that you can download by submitting the below form
By GlobalData
But it's not all bad in AOA
While India and China dragged down the results from the AOA division, with nine-month sales declining 0.5%, there were some bright spots. Martello stressed Nestle has seen more positive results in developed countries like Japan and Australia. "It is amazing to see the growth we are having in developed markets. Japan is growing year-to-date 5%. It is amazing for a market that is long perceived static… Australia is the same thing, about 4.9% growth…. The innovation in terms of product and business model and how do we replicate that success [elsewhere] is going to be key [in AOA]," she suggested. Elsewhere Martello said Nestle is seeing "really good growth"in sub-Saharan Africa and areas of south-east Asia. "Overall I am really bullish," she insisted.
US frozen also showing signs of life
Nestle said it is also seeing positive results from efforts to reignite sales at its US frozen business. Its frozen brands, including Lean Cuisine and Stouffer's, were relaunched this year with fresh packaging, reformulated lines and new products with Nestle trying to move them into growth spaces such as ethnic foods. While management indicated the "results are coming", Bulcke went a step further and insisted the company intends to grow the US frozen category. "We are not going for stability there. We are going for growth. It is a fantastic category and we have fantastic brands. We have the majority of different offerings in that category. We have leading positions. We have the best knowledge and development centre there. We want to really go and link that category with consumer expectations. It is actually very strange that frozen food was under pressure for years because there is no better category to answer what the consumer is asking for: clean labels. The technology is the best to conserve nutrients and to provide offerings that give a balanced diet. It is for us to connect that with the consumer… That is what we did as brands, as a company and with other players in that category."
Innovation in existing brands
The revitalisation of US frozen brands is an example of how Nestle is working to breathe fresh life into its branded portfolio through a focus on nutrition-led innovation, Bulcke said. "At the end of the day, portfolio management is about new expectations going for brands. It is about investing in the brands that we have," he suggested. "Nestle is all about nutritional balance. Its is about enhancing lives. And you will see that with how we manage our portfolio. It is all about enhancing lives with science-based nutritional health solutions at different stages of lives so we can help consumers look after themselves and their family… we do that through our fundamental food and beverage business."
Big expectations for premium chocolate push
Nestle's fresh push in premium chocolate is another example of its attempt to leverage established brands. Cailler is a 200-year-old brand and the answer to Bulcke's "little frustration" that Nestle does not have a finger in the premium chocolate pie, the chief executive said. "Cailler is going to start very humble… We are going to start narrow. We are going to embrace an old brand with the newest of the new which is e-commerce. Blending that into a winning platform. We will start in a few markets. The USA, Germany, UK. In Asia and China we are going to be there in a few days time… We are going to be in specific airports, only four – Geneva, Zurich Dubai and Singapore – to start with. But I promise you this is going to be a good story. It is building on existing brands, building new dimensions, building new arguments into it."
Deflation dampens Europe
While Nestle grew volumes in Europe, pricing was weak due to the deflationary environment across the region. "We are facing clearly a deflationary environment. In spite of that our organic growth is positive and driven by volume," CFO François-Xavier Roger said. Premiumisation efforts were paying dividends in some markets – like France and the Benelux markets – while the UK and Germany also saw some improvement. In eastern Europe, the company reported "good growth" in Russia and Ukraine, which was "supported by pricing". Roger revealed: "We decided a few months ago to limit our price increases in Russia and the Ukraine after depreciation of the currencies. It is now bringing interesting results because we are gaining both in volume and value."
Pragmatic pricing elsewhere
Europe is not the only place pricing has been subdued. Across its businesses, Nestle said pricing was restricted by lower coffee and dairy commodities costs. Repeatedly, management insisted that soft pricing was necessary to "remain competitive" in global markets. Promotional activity was also used to bed down Nestle's NPD, the company added. Additionally, group-wide pricing trends were reflective of discounting in US skincare, Nestle said. According to Sanford Bernstein analyst Andrew Wood, pricing "collapsed" in the third quarter, dropping 1.1%. "Following strong momentum in recent quarters, Nestle's growth saw a significant slowdown in Q3 to the lowest level since Q2 2009, driven by the slowdown in pricing growth," he wrote in a note to investors. Even if price was used as a mechanism to expand volumes, it will be interesting to note the impact this will have on Nestle's margin profile when the group delivers its full-year numbers in early 2016.
Nestle reiterates margin outlook
The company did reiterate its target to deliver "improvements in margins and underlying earnings per share in constant currencies and capital efficiency". Consensus analyst forecasts currently expect a ten basis point improvement in Nestle's margins after currency exchange. However, Jefferies analyst Martin Deboo struck a cautious note on his expectations for Nestle's margin profile once currency exchange is factored in. "Management continue to expect margin improvement in full year 2015. But it became apparent … that this is a constant, not actual, foreign exchange statement. There appears to be confidence on actual forex margin delivery. However given that forex was a 20bps headwind on margin in H1 and that Unilever saw fit yesterday to make more cautious noises on transactional forex, it feels to us as if FY15 consensus expectation of +10bps on Nestle margins at actual forex could be under pressure."
Is the Nestle model still intact?
It looks odds-on Nestle will fail to hit its target of 5-6% organic sales growth called for under the so-called 'Nestle model' for the third successive year. Nevertheless, Bulcke insisted the principle remains intact because the target remains true for Nestle's longer term objectives. "We don't change the Nestle model…The model is growth over time," he said. "You have to have a sense of reality, but our prime objective is to outperform the market and 4.5% is still part of that." However, Deboo – a self-proclaimed "newcomer to the stock" – suggested perhaps Nestle's expansive organic growth objectives (and its failure to hit) overshadowed the positive areas of development at the group. "The reality is that volume growth accelerated at Q3 in four out of six divisions representing two thirds of sales, albeit against a softer comp. Mature sub-regions of North America and western Europe are delivering good growth…. At the end of the day, mid-4% organic growth for Nestle in FY15 would be well ahead of global foods growth of mid-3%," he noted. "This analyst wonders whether it is guidance, rather than performance, that is at the root of Nestle's discomfort today… We admire Bulcke's ambition, but question the strategic viability of 5-6% in a deflationary, 3-4% world in foods. We wonder whether, like Pernod [Ricard, the global spirits and wine group] have recently done, it's now time for Nestle to bake lower inflation expectations more firmly into guidance."