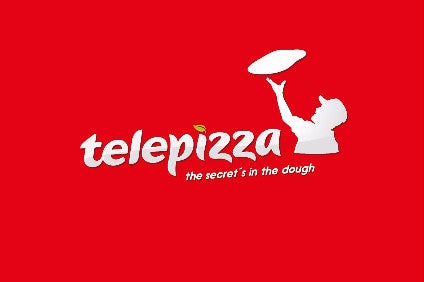 December saw Starbucks outline fresh five-year targets – and announce a new CEO. The last month of 2016 also heard US-based Focus Brands announce its ambition to take its Cinnabon and Auntie Anne's brands into China, while Spain's Telepizza entered Iran.
Change at the top for Starbucks
December saw some notable news at Starbucks, the US-based coffee shop chain. On 7 December, the company held its biennial investor day, at which it provided an update on rolling five-year targets on revenue, operating income and the number of stores in its estate.
However, a week before on 1 December, Starbucks also announced a change of chief executive – although the move will see incumbent Howard Schultz will remain at the business as executive chairman.
Starbucks' investor day saw the company – which announced at the 2014 event plans to take its store estate to 30,000 by 2019 – say it is targeting 37,000 outlets by 2021. The group also set objectives of 10% revenue growth, of comparable-store sales to rise at a "mid-single digit" rate and for its earnings per share to increase 15-20% a year.
The chain's previous revenue target, set in 2014 up to 2019, implied a compound annual growth rate of around 13% but the company's new target, given the scale of the business and its maturing business in the US, still appears solid, as does its bid to grow its bottom line by up to 20% a year.
The two announcements gave Starbucks, one of the more favoured retail/restaurant stocks on Wall Street, an opportunity to present its blueprint for further growth. The announcement Schultz would step down from the CEO role did hit the company's shares but the Starbucks veteran insisted his replacement, COO Kevin Johnson, a former Microsoft executive, would be better placed to handle technological developments at the company. Moreover, as executive chairman, Schultz will focus on the development of Starbucks' Reserve Roasteries – where the coffee chain showcases how it sources and blends its coffee – around the world, as well as the expansion of the more upscale Starbucks Reserve retail store format. Schultz told investors Starbucks, for its scale, was only in the "early days" of its growth.
Elizabeth Friend, consumer foodservice analyst at Euromonitor International, suggests the change at the top of Starbucks could mean the development of different strategies for the company's brand. "The premium side of Starbucks business – the Starbucks Reserve Roastery and Tasting Room – is likely going to play a more significant role ahead. While Starbucks continues to perform very well all over the world, it's also clear in developed markets that boutique chains and independents are a growing threat. Brands like Intelligentsia, Blue Bottle and any number of local third-wave super-premium shops are becoming serious competitors, so it's likely Schultz is looking to spend more time working on that front. If anything, this tells us that Starbucks sees the overall company moving into two parallel brand strategies: traditional Starbucks, and the Starbucks Roastery, which will likely be looking to grow in wealthier markets and major urban areas."
Notably for suppliers, incoming CEO Johnson said food at lunch would be a key sales driver for Starbucks in the coming years. At the investor day, Starbucks' management underlined its positive outlook for food sales at its outlets, suggesting, for example, food sales at its US company-operated stores could double over the next five years.
Telepizza to enter Iran
Telepizza, one of the largest foodservice operators in Spain, is continuing to look at international expansion.
Last summer, the company outlined plans to break into the UK; in December, it announced it had entered Iran.
Telepizza, which said it was the first European quick-service restaurant chain to enter Iran, opened its first outlet in Tehran and set a target of opening 200 stores in the country in ten years. The Spanish company has teamed up with franchise partner Momenin Investment Group.
Paul Juantegui, the president and CEO of Telepizza, described the move as "a major milestone in our international expansion", while Giorgio Minardi, the company's international president, said there had been demand in Iran for a European quick service restaurant chain.
Fahhan Ozcelik, a foodservice industry consultant, praised Telepizza's decision to enter Iran, a market where demand for quick-service restaurant chains was strong but a country US operators had not been able to penetrate for geopolitical reasons.
"Iranian consumers, especially in Tehran, are actually familiar with US QSR brands from pre-revolution years and today there are 'fake' US brands operating in Iran such as Pizza Hat, Mash Donalds, etc. The Iranian market is closed for US QSR brands due to sanctions. This is for the benefit of Telepizza in establishing the brand. It is a right strategic move to have the upper hand entering the Iranian market as the first European and first international pizza brand. The consumers are ready for the concept, the supply chain is available," Ozcelik says.
That said, Ozcelik argued it remains to be seen whether Telepizza has joined forces with the right partner in Iran. "The other fundamental of success in Iran is having the right partner. Momenin Investment Group is not within the current local food-service establishments and I believe a contact through UK entry of Telepizza recently. I think time will tell how successful Momenin is in developing Telepizza in Iran, which is already a challenging market for restaurant businesses due to real estate lease terms and availability."
Cinnabon, Auntie Anne's eye China
US-based Focus Brands announced in December it is looking to team up with franchise partners to take its Cinnabon bakery and Auntie Anne's pretzel chains into China.
Focus Brands said it had "an aggressive international growth strategy" and sees the launch of the two chains in China as part of its international push.
"China is a priority market for us based on consumer insight research that shows broad appeal of our freshly baked products," Nicolas Boudet, president of Focus Brands' international arm, said.
Cinnabon has 1,200 franchised locations in more than 50 markets; Auntie Anne's has 1,600 locations in 31 countries including the US. Could they succeed in the US? Euromonitor's Friend says China is an important market for international foodservice chains looking for growth but does express some caution.
"China is still a very significant long-term opportunity – by far the largest in global foodservice. Major multinational chains competing there aren't seeing anywhere near the consistent growth levels they saw a decade ago, but growth is still very significant. In that respect, this is a rational move, and growing a presence in China is something any international brand should be focusing on," Friend says.
"However, there will be some serious challenges. China is an incredibly competitive market, with not just Western-style brands from all over the world competing for share, but also a large number of locally-owned and operated chains that are growing quickly and becoming serious local threats. Premium locations are very expensive and difficult to obtain, and it takes much more than it used to gain consumers' attention. Chinese consumers are also growing more health-conscious and looking to make healthier dining decisions, so indulgent chains like Cinnabon may face some headwinds as a result."
Burger King features in other emerging-market moves in December
Burger King continued its international expansion in December with its first store in Bangladesh. The QSR giant's first outlet in Bangladesh is in Dhaka, the country's capital.
The move is Burger King's latest in an emerging market, with parent company Restaurant Brands International recently overseeing moves in Africa.
Ozcelik said entry into Bangladesh was "a natural process of expansion" for Burger King, given its presence in Pakistan and India.
He said: "Bangladesh's economy is growing fast – at 7% – but still the purchasing power is still much below compared to India and Pakistan. This is going to be the key barrier for fast-paced growth for Burger King in spite of the fast GDP growth levels. Only 7% of [Bangladesh's] 163m population is affluent as the target group for Burger King."