Chocolate Confectionery
Ezaki Glico: Glico Fuyo-no Kuchidoke Pocky [melts in the mouth in winter]. A new variety in the top chocolate snack brand Pocky. The highly successful Pocky series consists of long thin (pencil shape) crackers [similar to pretzels but not savory] with delicious coatings; the end is uncoated so that the fingers remain clean. The new winter variety is luxury dark chocolate coated in cocoa powder. Ingredients: wheat flour, sugar, whole milk powder, cocoa mass, vegetable fat, cocoa butter, shortening, cocoa powder, emulsifier, salt, flavorings, raising agent, seasonings (inorganic salts). 4 bags each containing 8 sticks Y180, main target office ladies. Sales target for the winter season Y2 billion
Snack Foods
S & B Foods: S & B Black Pepper Bacon and S & B Red Pepper Chicken, two new flavors of potato chips. S & B Foods is a market leader in spices so it is not surprising that this company has developed flavors based on spices. These are preformed potato chips flavored with meat extract and spices. The meat fibers are visible in the finished potato chips. Very attractive packs and stimulating flavors. 70 g bags, guide price around Y115-125, 20/case
Functional Foods
Otsuka Pharmaceutical: Otsuka Mannan Komachi [mannan is the starch from the konjak root and komachi means a beauty or belle]. This product has the appearance of rice grains but it is made from refined konjak flour [devils' tongue plant]. It is rich in dietary fiber and is practically non-calorie; it is useful for dieting as it gives a full sensation in the stomach. It can be mixed with rice to reduce the calorie content by 25%. Dietary fiber is known to prevent many diseases caused by an unhealthy lifestyle. This product is a useful source of dietary fiber. One bag Y200 (plus tax), no weight quoted, 5 bags Y980
Functional Confectionery
Kanebo Foods: Kanebo One Bite. Functional tablet candy sold via the Internet. The pack face carries the phrase 'Do you YAHOO?. There are an estimated 20 million Internet users in Japan and this figure is growing. This candy provides a rapid means to satisfy hunger when the stomach feels empty. This is crunchy candy that dissolves in the mouth. It contains 120 mg konjak per tablet, dietary fiber that refreshes the intestines. One tablet has only 20 kcal, this is a low-calorie way to satisfy hunger. The candy is sugar-coated to keep fingers clean. Packed in stylish blister pack in two varieties – blueberry flavor 30.4 g, marron pie flavor 28.0 g (both contain 8 tablet candies) Y150, shelf-life 12 months
Nutritional Supplements
Honen Corp.: Honen Glucosamine and Collagen. This nutritional supplement for the elderly contains glucosamine, collagen and chondroitin. Glucosamine is a mucopolysaccharide important in the structure of cartilage and connective tissue. Collagen is important in elasticity of tissues. Daily dose 10-15 capsules, 300 capsules Y4,800, 550 capsules Y6,800.
Ice Cream
Ohayo Nyugyo: Ohayo Cake Omelette [translation]. Vanilla flavor and chocolate flavor ice cream cut into trapezoid shapes and wrapped in sponge cake to look like filled omelettes. The ice cream inside the sponge cake casing is topped with apple and peach pulp. Non-fat milk solids 7.5%, milk fat 8%, vegetable fat (chocolate) 3.5%, fruit 11% (excluding the omelette portion). 4 x 65 ml multipack Y500, 6 per case.
How well do you
really

know your competitors?

Access the most comprehensive Company Profiles on the market, powered by GlobalData. Save hours of research. Gain competitive edge.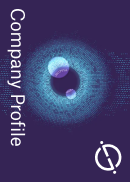 Company Profile – free sample
Thank you!
Your download email will arrive shortly
Not ready to buy yet? Download a free sample
We are confident about the unique quality of our Company Profiles. However, we want you to make the most beneficial decision for your business, so we offer a free sample that you can download by submitting the below form
By GlobalData
Yogurt
Snow Brand Milk Prod.: Dole Fruit Yogurt – Futatsu-no Blueberry [two types of blueberries]. This fruit yogurt contains two types of blueberries – wild blueberries and large cultivated blueberries. This is the fourth variety in this series. 130 g paper cup Y130, 20 per case, refrigerated shelf-life 15 days.
Cheese
Snow Brand Milk Prod: Snow Blanc Quark, new variety – with blueberry sauce. A line extension in this series of fresh cheeses from Snow Brand made in Hokkaido from fresh milk and cream, all the ingredients are produced in Japan. First launched in 1998, it went on national sale fall 1999. There were two flavors of quark – with strawberry sauce, with orange sauce. A mascarpone with espresso sauce was launched at the same time. The shelf-life is 60 days. European-type fresh cheese, a light and delicious dessert that melts in the mouth. 100 g + 15 g sauce, in-mold label plastics cup Y250, 12 per case. Sales target Y3 billion for the whole range.
Lactic Acid Bacteria Drinks
Calpis Co.: Calpis Yasai-ga Oishii Nyusankin [delicious vegetables and lactic acid bacteria] a blend of 10% vegetable juice, 20% fruit juice and lactic acid bacteria in the form of yogurt. The vegetables are carrots, lettuce, spinach, green peppers, celery and cabbage, the fruits are apples and lemons. Less added sweetener and calorie-reduced (19 kcal/100 ml). Packed in new 350 ml square PET bottle, which is now the latest fashion, Y140.
Bread
Yamazaki Baking: Yamazaki Beef Box. A hot steamed bun filled with beef. The beef is sliced and cooked slowly to ensure it is tender. It is spiced with medium hot spices to make a tasty winter snack. The juicy meat filling is encased in a soft dough. The bun is in the square shape of a box. Y100 for one portion, Y200 for two portions. Intended to be heated at home.
Sauces
Union Sauce; Akai Sauce Chukoi [red medium thick sauce]. Made from 100% natural ingredients, this is a healthy sauce. Ingredients include sugar, salt and naturally brewed vinegar, organic vegetables and fruit, directly imported spices. No added caramel or other coloring matter. No cornstarch or other thickener used to adjust the viscosity, only the fruit (apples, tomatoes, etc.) used to thicken the sauce. 200 ml square glass bottle Y280, 20 per case.
Meat Products
Yonekyu: Yonekyu Italian Salame. A non-heat treated meat product, the world's most popular Italian-style soft salami. Produced in Yonekyu's plant in Canada, made only with pork and live lactic acid bacteria, this is a raw ham type product made without heat-treatment. It is left to dehydrate and cure for 3 months. The flavor of this product suits the Japanese palate. A soft salami ideal for hors d'oeuvres and snacks. 50 g slices in gas pack Y198, 10 per case, refrigerated storage at below 10 C necessary.
Cup Noodles in Tall Cups
Nissin Food Prod: Nissin Cup Noodle Big. A new variety in this series – Garlic Miso Tonkotsu [miso and pork bone]. The pork bone based mild miso soup is spiced with garlic and red chili. The garnish includes ground pork, sweet corn, cabbage, carrots, roasted onions and garlic slices. 108 g (85 g noodles), Y175, 12 per case. Sales target Y900 million.
Frozen Ready Meals
Katokichi: Italian Ambrosso. A new series of Italian-style meal solutions produced in Japan by Katokichi. These products have been launched to meet changing trends in demand towards single portion ready meals to consume at home. The word Ambrosso has been created from ambrosia and generoso [generous]. The series of products includes Seafood Gratin which contains large pieces of squid, shrimp and broccoli in a creamy white sauce. For oven or oven toaster cooking. 250 g, Y350-400 (guide price), 24 per case. Also in the range are Pepperontino, Tarako Spaghetti [salted cod roe], Ebi Pilaf (Chahan-type)[shrimp pilaf], Seafood Pilaf, Toriniku to Kabocha no Gratin [chicken & pumpkin gratin].
Soups
Toraku: Toraku Gurume-no Jikan [gourmet time]. Cup soup to be heated in the microwave oven. Tsubuiri Corn Soup contains very sweet super sweet corn kernels in bouillon made with well-simmered chicken bones, herbs and vegetables, finished off with a generous quantity of fresh cream. Itsutsu-no Yasai-no Chowder [chowder with five vegetables]. This is mild soup with a roux made with butter and flour. The rich flavor is achieved with white wine. On sale in the winter only. 150 g, Y180, 6 per case.
This article was published in Japanscan, to order a free copy of Japanscan or to subscribe, please click here for details.