From 25 The Terrace in Wellington
almost a third of the World's international trade in dairy products is
managed. The Terrace itself was raised several metres in the last major earthquake
to hit Wellington in the 19th century and frequent shocks are still felt throughout
the city. Not all passing recently through number 25 however have been seismic
in origin. They stem more from the talk of mega mergers and the introduction
of category or matrix management.


Even a Dairy Board needs milk – the milk truck calls at 25 The Terrace
In the beginning was
the Dairy Board
In its origins, the New
Zealand Dairy Board, was a conventional monopoly produce marketing board, responsible
for marketing the production of New Zealand's many dairy farmers, grouped
in dairy co-operatives, both domestically and internationally. By the mid 1980s,
such institutions were no longer fashionable but assailed by political pressure
favouring free markets and deregulation. The previous, conservative administration
in New Zealand, privatised many state owned businesses and began to eye up the
produce boards for treatment so that three years ago the Government asked the
NZDB to consider the prospects of life after deregulation.
For the first time, it was
recognised that a strategic plan was needed covering the whole industry. Consultants
including some of the biggest, crawled all over the business. They found a superb
milk producing machine with no subsidies and some of the lowest milk costs in
the world thanks to extremely suitable climatic conditions and land availability.
The business was the largest in New Zealand with sales in 1997 of $US 3.25 billion
coming from the supply of dairy based ingredients to other food and dairy processing
companies and from the Board's own branded consumer products. However they
also found serious constraints and weaknesses. These included:
Expansion was limited to
the organic growth made possible by increasing milk supplies – only averaging
4% per annum. Anything significantly over the average 4% per annum expansion
in milk supply and there was not the mechanism to divert the extra supply into
value added products.
How well do you really know your competitors?
Access the most comprehensive Company Profiles on the market, powered by GlobalData. Save hours of research. Gain competitive edge.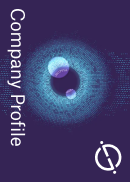 Company Profile – free sample
Thank you!
Your download email will arrive shortly
Not ready to buy yet? Download a free sample
We are confident about the unique quality of our Company Profiles. However, we want you to make the most beneficial decision for your business, so we offer a free sample that you can download by submitting the below form
By GlobalData
The longstanding approach
had been based on taking the water out of the milk, to overcome the cost penalties
imposed by New Zealand's location, and supplying higher liquid milk equivalent
products, usually commodity products such as milk powders, butter and cheese.
There was no mandate for using milk other than from New Zealand farms. The mission
was to get the best possible price for milk produced by New Zealand farmers.
In spite of year round grazing, there is still a highly seasonal pattern to
New Zealand milk production and there were problems at times in supplying outside
the main ten month season.
Regional and product fiefdoms
had developed in different parts of the world leading to wasted opportunities
and sub-optimal exploitation of synergies. Supply of products was often through
separate, empirical arrangements between regions and the main supplying companies
in New Zealand and the focus tended to be regional, rather than global. It was
difficult to always allocate the right people to the right jobs e.g. a manager
with a specialist ingredients background could spend most of his time on marketing
consumer products. It was difficult to always allocate costs properly between
the two basic businesses.
The Board was often competing
with its own customers. Its biggest, Nestlé, for example was at the same
time its main competitor.
New Zealand had creditably
achieved a market share of around 30% of the world's international trade
in dairy products but only about 6% of global dairy markets was accessible to
New Zealand milk.
Consolidation among retailers
in developed markets meant that they were increasingly looking for sophisticated
supplier partners capable of providing all the products in the dairy cabinet
and not just a few commodities.
The interface between marketing
in the form of the Dairy Board and manufacturing in the form of many co-operatives
was becoming unwieldy as the range of products expanded -more than 860
specifications and 1,700 product variants at the last count. In particular new
products and processes could not be rolled out as rapidly as was becoming necessary.
Factories located offshore were only operating on a regional basis. Some were
working at under capacity while others were over stretched
The main conclusions coming
out of the strategic deliberations were that higher growth (to US$ 15 billion
within ten years) was possible but it required a different organisation, reliance
on acquisitions rather than just organic growth and a removal of constraints
such as the exclusive dependence on New Zealand milk.
New organisational structures
More than thirty possible
new organisational structures were assessed. The most attractive solution from
the point of view of resource use, integration of marketing and manufacturing
and simple critical mass, seemed to be a single integrated operation unifying
the entire New Zealand dairy industry. To get to this required three stages:
amalgamation among the
eight separate producing dairy farmer co-operatives

the agreement of the
Commerce Commission, the New Zealand body responsible for competition

acceptance by at least
75% of the dairy farmers
The Government passed the
Dairy Industry Enabling Act in 1999, which expires in September 2000, to enable
this process to take place. After it had happened, it was anticipated that deregulation
would take place (otherwise co-operatives still outside the merged operation
would have been disadvantaged) .Unfortunately the process has ground to an apparent
halt at the first stage.
At the start of the last
production year i.e. in June 1999, the structure of dairy supply in the country
was as shown in the following table.
Co-operative
Milk
Supply
Million kgs milk solids
1998-99
New Zealand
Dairy Group
570
Kiwi Co-operative
Dairies Ltd
272
Northland
Co-operative
87
Westland
Co-operative
24
Tasman
Milk Products
14
Tatua Co-operative
Dairy Co
8
Marlborough
Cheese Coop Dairy Co
5
Kaikoura
Coop Dairy Co
3
Total
983
In November 1999, Kiwi Co-operative
Dairies and Northland agreed to merge so that just two co-operatives controlled
95% of milk supply. This merger was put forward by Kiwi Co-operative Dairies
as a step on the road to the "mega merger" but was not seen as such
by the New Zealand Dairy Group, who viewed it as an unnecessary complication
and even a provocation. When the two largest co-operatives came to hammer out
details of their own proposed merger in March 2000, they found they could not
agree on the valuations to apply to their respective businesses and they have
now withdrawn from the negotiating table, although nobody is claiming the process
is finished.
Earlier analysis had concluded
that two vertically integrated and competing companies might be the second best
integration option and this would probably find more favour with the Commerce
Commission, who had already made their anxieties known over the emergence of
a single corporation. This would however not address the problem of the interface
between marketing and manufacturing and there would be difficulties in carving
up the assets of the Dairy Board, which is owned by the industry. Another complexity
arises from the fact that two of the smaller coops, Tatua and Marlborough, had
already indicated they wanted to stay outside any mega merger.
The Dairy Board marketeers
are watching developments with some frustration. A typical reaction is that
of Peter Cowan, Group Managing Director of New Zealand Milk who says, "I
hope common sense will prevail. There is a lot of posturing going on but if
the merger does not take place, the aspirational growth targets we have set
ourselves will be harder to attain. The merger promised real benefits in the
areas of increased efficiencies and reaction time for product innovation and
introduction."
Cowan is one of a number
of relatively new recruits, coming from major international fmcg companies such
as Johnson and Johnson (in his case – others have come inter alia from Coca
Cola, Heinz and United Biscuits) who have been the prime movers behind giving
the Board the structure of a true international fmcg company and in so doing
addressing some of the apparent weaknesses of the old organisation even before
the mega merger is achieved. This programme is known within the organisation
by the slogan – Winning Worldwide.. Technically it is "category or
matrix management". The structure was first introduced two and a half years
ago but it is only since March 1999 that it has been formalised and the position
of Category Director introduced. Since then, the word "category" has
been used in the organisation with only slightly less frequency than "milk".
It has permeated all levels and achieved complete acceptance as the way forward
but what is it and how is it being applied?
Overall the organisation
has set itself the target of achieving average annual growth in sales revenue
of 15% within ten years while maintaining the return on total assets employed
of 15%. It is also aiming for an annual 4% improvement in productivity (right
across the industry and down to farm level). The growth target compares with
the level of 6% per annum achieved in the recent past. It is category management
which is being used to bridge the gap and make this happen. The business objective
is no longer simply to add value to New Zealand milk but to increase the wealth
of shareholders and other stakeholders.
Category Management
The organisation has now
been split into two separate strategic business units. These are:
New Zealand Milk Products
(to be known however as NZMP) supplying ingredients and dairy products under
third party brands
New Zealand Milk (NZM) marketing
the Board's own branded retail and food service products.
The two names are admittedly
somewhat confusing – a complete change would have been prohibitively expensive
– and as a shorthand we can refer to them as "ingredients" and
"consumer" respectively.
Each SBU is further divided
into global "categories". By category is meant a definable application
area where the customers have a high level of shared needs. These categories
are shown in the following matrix for NZMP (the ingredients business) along
with the current category directors and their location, which generally reflects
a New Zealand geographic strength and or the main point of marketing and technical
developments for the particular category. The ingredients matrix is necessarily
more complicated (three dimensional once the basic products of cheese, proteins,
milk powders and fats as building blocks used in one or more categories are
superimposed) than the consumer business matrix (to be given in the next article).
Also in the case of ingredients, there is no regional director for Australasia
and the Pacific because local activities, such as they are, are managed out
of Wellington.
Ingredients
Category
and director
plus location

Approximate Sales
1999/00
$US million

Asia
John Chasky
Singapore

Americas
Jim Hepburn
USA

Africa, India and
Middle East (AIME)
Geoff Walker
Bahrain

Europe
Paul McGilvray
UK

Australasia and
Pacific
(AUSAPAC)

Not Applicable

Nutrition
Mel Benniston
USA

300
 
 
 
 
 

Cultured products
and Cheese milk extension
Brian Willis
Mexico

120
 
 
 
 
 

Cheese
Alan Burton
USA

640
 
 
 
 
 

Recombined
Milks
Brent Taylor
Hong Kong

300
 
 
 
 
 
Total
1,360
 
 
 
 
 
The targets, already referred
to, are total targets for the business but each category has its own specific
targets e.g. for recombined milk the aim is to grow the business by between
7 and 8% per annum; to commercialise at least one significant technical advance
every two years and increase the profit contribution by US$100 per metric tonne
on 10% of the overall volume.
The category directors are
responsible for producing global strategy plans to realise these targets. These
plans are then "cascaded" down through the organisation. Below the
category directors there are product category managers who, as their title suggests,
view things from a product perspective and have day to day line responsibility
especially for co-ordinating with the production centres. In the ingredients
business, the product category managers have to consider the use of their product
in all the application categories (e.g. the Product Category Manager Protein
has to consider milk protein use in recombined milks and cultured products as
well as in the more obvious nutritional global category). Teams for each category
bring together the disciplines of marketing, strategic planning, production
operations and research and development to meet identified customer needs. Most
category teams have around ten members and the structure varies according to
the emphasis needed but they include the product category managers. At the summit
of each of the two SBUs there is a management team comprising all category directors
and the respective regional directors. Both the regions and the application
categories are profit centres and any conflicts and priorities are resolved
by the SBU management team, which meets three or four times a year.
All of this sounds and indeed
is complicated and is a major departure from the previous situation when regional
directors drew up regional plans in isolation. However it means, for example,
that the best practice in one national market can be recognised and applied
in another market. In theory, no opportunity gets dropped down the cracks. If
a positive trend is identified by the in-market people, it can be rapidly scrutinised
from a global perspective and given the necessary resources.
Above the SBU teams there
is a Global Leadership team comprising the CEO of the Board (Warren Larsen),
the Managing Directors of each SBU (Chris Moller and Peter Cowan for Ingredients
and Consumer respectively), the Group Director of Global Strategy (Bob Major)
and the Directors of shared services including Operations, Human Resources,
Finance/Information technology and R&D. These shared services also have
their respective networks connecting the regions.
One of the main reasons
for establishing the two separate SBUs was to protect the interests of international
customers when these might conflict with the interests of the NZDB's own
consumer business. It might be thought that there is still a danger because
there are shared services at the top of the organisation where the Chinese walls
disappear but as Bob Major points out, "The two businesses are organised
and run entirely separately. We still have to provide a very high level of ethics
and confidentiality even within the ingredients SBU. We might be working on
products for Nestle and Danone at the same time but must maintain strict confidentiality.
It is exactly comparable to external research organisations. The situation is
immeasurably better and easier to control than before"
NZMP – the world's
largest supplier of dairy ingredients to international markets
This business is already
responsible for 62% of total Group revenue, shipping 1,050,000 tonnes of product
in 1998/99 as basic milk powders, cheese ingredients, butter fats and milk proteins.
As shown in the matrix, it is now focussing on four application categories –
nutritional products, cultured products and cheese milk extension, cheese and
recombined milks. There is also a small team, under Grant Waterhouse as Global
Sales Director and working within NZMP, looking after opportunistic trading
and tendering business, an area which is now relatively less important than
formerly.
The nutritional category
covers product applications such as infant formula, meal replacers, functional
foods and nutritional beverages. Here the NZMP is benefiting from the Board's
early commitment to the New Zealand whey processing sector (unusually the NZDB
actually owns the local processing company, Whey Products New Zealand Limited)
and has advanced whey protein isolates to offer to the producers of nutritional
drinks and milk protein hydrolysates sold under the brand name of Alatal for
hypoallergenic infant formulae and sports nutrition products in its armoury.
At the moment, speciality ingredients such as these only account for 8% of NZMP
volume but more than 30% of profits. Any increase in volume will therefore have
much greater leverage on profits.
In cultured products, the
NZMP first developed its Alaco branded yoghurt improvers in Europe and has already
successfully rolled them out in Latin America. Specialist protein products were
introduced first in Latin America and are now being increasingly sold in Europe.
Approximately two thirds
of the 272,000 tonnes of natural cheese to be supplied by the NZDB this year
will be marketed as ingredients through the NZMP. While the cheese category
is largely commodity based, it is this area with developments in NZMP's
US subsidiaries, which has led the way in category management. The Americans
have looked at the real needs of their processed cheese producers and with regard
to functionality have developed so-called Generation Two cheeses, which give
optimum benefits for slice on slice processors – higher solids content,
better performance, lower packaging and labour costs. They have also further
developed enzyme modified cheese, which delivers up to twenty times the flavour
of regular cheese at between two to five times the cost. All this product expertise
is now available for exploitation elsewhere on a global scale and especially
in Europe and Asia. NZMP will not aim to supply the complete recipe for any
processor as perhaps would have been the case in the past, but to engineer the
best solution for one of the recipe components based on its global experience
in each application.
The recombined milks category
covers approximately 185,000 tonnes of existing business and is also largely
commodity orientated. Nearly half of the volume was in the form of skim milk
powder, a product New Zealand finds increasingly difficult to obtain enough
of (markets for New Zealand butter fats having basically peaked or been restricted
by protectionist quotas) and it is in this area that NZMP will be increasingly
prepared to look elsewhere for supplies.
If this new strategic business
unit is to play its part in growing the overall business by four or five times
ten years from now, it will be by attaining higher average added value through
improved product innovation and closer relationships with customers. Here NZMP
has a big advantage in its unequalled network of 80 offshore companies, which
offer:
in-country stocking so
that the end user does not have to worry about import documentation and can
benefit from just in time ordering

on the spot technical
support (there are technical groups with pilot plants in the US, UK, Germany,
Mexico, Chile and Malaysia)
The temptation is to think
that getting closer to the end user means only concentrating on the larger,
more sophisticated processors but as Chris Moller, Managing Director of NZMP
says, "Often customers start with us by just taking bulk skim milk powder
attracted by the high element of local service. After a while we can help them
improve their products by for example providing a different protein ratio, more
suitable to their application. Ultimately we can provide really exciting functional
ingredients for specific applications such as for example yoghurt texture improvers
or proteins for fromage frais products" The distribution system can
handle requirements down to just a few bags of product. However the real opportunities
for both NZMP and the customer will come with the reciprocal linking into each
other's information networks and "this will be achieved with some
customers within the next year."
The business will need to
go beyond simply supplying New Zealand dairy ingredients and will have to access
other dairy and non dairy ingredients through acquisitions, joint ventures or
the establishing of other commercial relationships with complementary organisations
such as packaging or flavouring companies. Sometimes this will be to gain technical
advantage but also it will simply be to close gaps in availability. The ingredients
business has not made any acquisitions over the last two to three years but
this can be expected to be a feature in the future. At the present time, less
than 5% of the volume of the ingredients business is prepared outside New Zealand
and no "local" milk is used. According to Chris Moller, "This
could be 30% of volume in five years and incorporate a significant percentage
of local milk or at least local components."
Key parameters for the
New Zealand dairy industry
New Zealand accounts for
31% of the international trade in dairy products – more than any other
single country. (The EU has a share of 37%, Australia 13% and the US 4%).
Dairying accounts for 23%
of New Zealand primary exports – significantly higher than meat in second
place at 14%.
Total New Zealand dairy
production is only equal to about 2% of world production but more than 90% of
the New Zealand production is exported.
96% of milk is used in manufacturing
compared with 80% in Australia, 76% in the EU and only 65% in the US.
In the last complete season
(1998/99) New Zealand produced 10.6 million tonnes of milk, marginally above
the 10.2 million of Australia but only one twelfth of the EU. The 1998/99 season
was 4% lower than the record level of 10.9 established in 1997/98 because of
drought in several major areas. The current season i.e. 1999/00 will establish
a new record of around 12.0 million tonnes.
New Zealand milk comes from
3.3 million cows kept in 14,400 herds.
In four years, the number
of co-operative dairy companies has declined from 15 to 7.
They operate 29 factories
and produced 1,377,470 tonnes of product in 1998/99. This included 232,948 tonnes
of butter, 84,527 tonnes of AMF, 238,535 tonnes of cheese, 347,308 tonnes of
wholemilk powder, 172,611 tonnes of skim milk powder, 30,371 tonnes of buttermilk
powder, 34,705 tonnes of nutritional products/infant foods and 22,017 tonnes
of whey products.
The NZDB sold 1,596,000
tonnes of product in 1998/99 for a total sales value of US$ 3.89 billion, split
US$ 2.42 billion from ingredients and US$ 1.48 billion from consumer products
(including approximately US$155 million in food service).
This includes the production
of the NZDB's overseas plants. Export volume from New Zealand was 1,358,000
tonnes. Principle overseas production and repacking centres are:
Europe
UK – Swindon, butter
Germany – Rellingen, ingredients blending
Asia
Malaysia – milk powder
canning, liquid milks and yoghurts
China – milk powder in sachets, slice on slice cheese
Sri Lanka – milk powder canning, short life milk, yoghurts
Bangladesh – milk powder in sachets
Philippines – processed cheese and recombined butter in joint venture
Saudi Arabia – joint venture packing milk powder in cans and processed
cheese
Africa
Egypt – butter ghee
repacking
Americas
USA – Harrisburg, cheese
ingredients, Allerton, caseinates
Jamaica – processed cheese
Guatemala – milk powder in sachets
Mexico – joint venture two factories, recombined cheese
Venezuela – Cadipro, canned milk powder and long life milk, Inlaca, milks,
yoghurt
Chile – Soprole – full range of dairy products
In total the Board uses
New Zealand milk for 88% of its total revenue. The remainder is chiefly accounted
for in Venezuela, Chile, Mexico and Malaysia where there is significant incorporation
of local milk in consumer products and in bulk and tender trading operations.