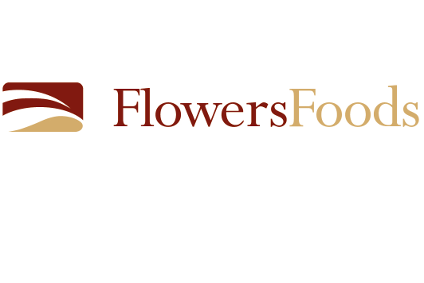 Shares in US bakery group Flowers Foods sank yesterday after it cut its earnings forecast for 2014 – but the company immediately sought to soothe investor concerns by looking to its longer-term prospects.
Flowers' second-quarter profits were hit by lower sales amid high promotional activity in the UK bakery sector. It also felt the impact of the entry into the cake category of Hostess Brands LLC, the cake-focused entity born out of the collapse of Hostess Brands last year.
In a conference call with investors after Flowers' results and profits warning, CEO Allen Shiver said the company had gained "a significant amount of new cake business" after the end of the old Hostess Brands. However, he suggested a racheting up of competition was inevitable. "Anytime you have a major competitor come back in the market like Hostess Cake, there's going to be an impact," he said.
The fall-out from the collapse of Hostess Brands has also had another impact on Flowers. After the old Hostess Brands was wound up, Flowers acquired some of the company's bread brands and the carrying costs related to those deals weighed on its results in the second quarter and the first half of 2014 as a whole.
Flowers' management was questioned about the nature of the former Hostess assets it bought. Deutsche Bank analyst Eric Katzman asked if Flowers thought it was a "mistake" not to buy the Hostess cake assets.
"That seems to be – correct me, if I'm wrong – kind of, more of the fly in the ointment versus the bread side of things?" Katzman said.
Using an idiom from American football for when someone passes judgement on a decision after the event, Shiver replied: "Our focus is on building our Tastykake brand. Monday morning quarterback, you can look back … it would have a good movement about Hostess cake." However, he added: "I'm very comfortable with the decision that we made."
Since acquiring Tastykake in 2011, the brand's retail sales are annualising at $460m, up $35m from last year. Shiver said it is using direct-store-delivery for Tastykake, which he claimed would help build it into a "very strong national brand".
He added: "Anytime you have a major competitor come back in the market like Hostess Cake, there's going to be an impact. I think in our deck we have a nice comparison, a three-year comparison of where we were prior to the Hostess' reintroduction."
More broadly, Shiver said the acquisition moves Flowers had made in the past two years "have substantially increased our market share by acquiring brands of bakeries that allow us to expand in the new territories, as well as build our share in existing markets". He pointed out sales of former Hostess bread brands Wonder, Home Pride, Butternut and Merita were up about 35% from the first quarter.
Flowers's shares closed down more than 4.5% yesterday, although at one stage the stock had fallen more than 8%.
BB&T Capital Markets analyst Brett Hundley lowered his full-year earnings per share estimate for 2014 and 2015.
However, Hundley suggested there were grounds for optimism if one looked further ahead.
"The company's cake business has been negatively impacted by competitive actions. However, Nature's Own continues to perform well. The overall bread market is competitive right now, but we do believe that relative calm will eventually surface, affording the positive effects from a consolidated market that we had originally expected. Clearly, however, the near-term is challenged."
Flowers' management also expressed optimism. Shiver admitted the company will "continue to experience cost headwinds" as it kickstarts production at its new facilities. However, pulling away from store brand to branded products and the decision to pull out of the foodservice business though "painful" in the near term due to their effect on top line sales "should have" a positive impact on results over the long term," Shiver insisted.
Similarly, while start-up costs are hitting its bottom line at present, Flowers said it "will continue to reopen acquired bakeries if needed to support our growth in expansion markets", demonstrating its "commitment to growth".
However, KeyBanc analyst Akshay Jagdale asked if Flowers plans to focus more on margins after three years of using acquisitions to grow its top line.
Shiver said Flowers had been focused on controlling costs but admitted the company's focus was on "settling down" the business.
"We're focused on every area of cost to make sure that as we've gone through this growth period, we're not carrying any cost that we don't need to," Shiver said.
However, he added: "The last two and a half, or three years, we've been extremely busy with category consolidations. We feel that we have made right decisions in the past to grow the company. And now we're focused on really settling down the operation building our market share, especially in new markets and continuing to build our business over the long term."