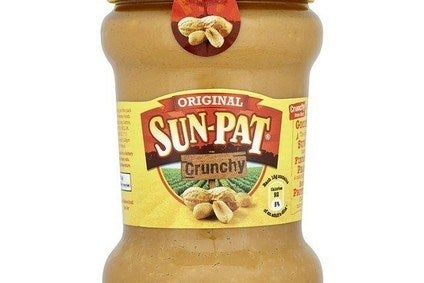 Hain Celestial, the US natural and organic food group, has indicated that it expects to drive continued organic growth in the coming year – even as it laps tough comparables – by expanding distribution and leveraging its innovation pipeline in the US and internationally.
Over the past 12 months, Hain has booked stellar sales growth. Total sales increased 24% in the period as a turnaround in the UK at Hain Daniels enabled the firm to lift revenue in the market by 51.6%. In the US, which is remains Hain's largest single market, sales in the year rose 17%.
Discussing the result in an analyst call this morning (20 August), Hain management said that an improved performance from its UK spreads business was one of the chief factors driving the group's top line in the market.
This has been achieved through an increased investment behind brands including Sun-Pat peanut butter, Gales honey and Hartley's jam, chief executive Irwin Simon revealed.
"We have improved placement on the shelves; we have innovated; we have focused on Gale's, we have focused on Sun-Pat peanut butter, we have focused on Hartley, both the pods and jams and focused on Frank Cooper," he commented.
According to Irwin, the sales growth trajectory achieved for the business in fiscal 2014 is "absolutely sustainable".
"We think there [are] additional opportunities. We're going to launch in the first quarter our first advertising campaign… We think it's sustainable with lots of runway and growth, especially in the nut-butter peanut butter business, Sun-Pat, and Gale's honey. Actually Sun-Pat is the number one peanut butter and we think there is tremendous opportunity there."
Hain also hopes to boost its UK top line by expanding the private label side of its business, the chief executive revealed.
"We had a lot of private label business that was lost when we were acquiring the business [from Premier Foods]. And there are some big tenders up for bid right now. We're looking to be able to win them."
In addition, finance director Jeremy Hudson added, Hain Daniels has invested in its UK soup production capabilities in order to overcome some of the issues that dogged the unit in the prior year.
"We've built some ongoing investment in both of our soup," Hudson revealed. "We are on track for everything to be stuffed properly when the soup season picks up towards the end of September."
Much of Hain Celestial's overall group sales growth in fiscal 2014 was driven by distribution gains.
Simon observed: "We continue to experience growth from new distribution including expanded Sensible Portions snacks sets, Ella's Kitchen at Walmart, Kroger, Publix, our Non-Dairy plant based products in Europe and expanded distribution of our UK grocery business with Gale's, Sun-Pat and Hartley's."
Distribution wins, coupled with growing demand for natural and organic products, enabled the group's US business to achieve organic growth of 8.5% in the period. Wolfe Research's Scott Mushkin suggested that as Hain starts to "cycle" these "big wins" domestic organic growth could be harder to come by.
John Carroll, CEO of Hain Celestial US, played down these concerns. "There [are] a couple of really big opportunities that we're going to leverage to continue drive our growth," he revealed.
Firstly, the company is lapping a period in which "Celestial Tea did not have a strong tea season last year in the mass channel" and Hain has taken action to address this. Secondly, Kroger has moved the Earth's Best brand from the natural section into the conventional section and Carroll predicted this will "be a strong play for us in terms of accelerating our growth". Thirdly, snack sales of brands including Sensible Portions are "on fire".
Carroll concluded: "We think we're pretty well positioned to continue to drive strong organic growth despite going at some very strong comps."
Hain plans to continue to "move away from the centre of the store" by expanding its chilled dairy-free, meat-free and yoghurt businesses, management revealed.
The company is also investing behind the businesses it acquired in fiscal 2014: Tilda's and Rudi's. Hain intends to drastically ramp up distribution of Tilda's basmati rice products in the US, while at the same time cross-selling into the brand's distribution channels in the Middle East and India.
In the US, Hain confirmed that it anticipates organic growth in the "mid- to high-single digits" over the coming 12 months.
While Hain plans to invest behind its brands to grow organically and increase market share, the group continues to be on the lookout for potential acquisition targets, Simon revealed.
Potential deals are most likely to take the shape of smaller, bolt on acquisitions, he continued. "If you're asking me if there is $1bn acquisition out there to do, the answer is no. And I think what smaller companies are seeing is thereby yourself to grow today is very, very difficult."
Looking to the coming year, Hain said that it expects to grow sales by 27-30% year-on-year, while earnings are expected to increase 17-23%. According to BB&T Capital Markets analyst Andrew Wolf, this guidance comes in ahead of both consensus sales expectations, of $2.52bn, and his own forecast of $2.5bn.