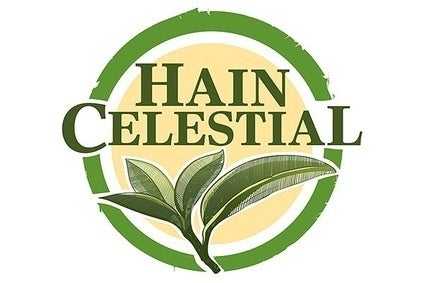 Hain Celestial CEO Irwin Simon said today (3 February) the US group had never been so optimistic about its prospects, insisting the company's portfolio can benefit from consumer interest in what they eat.
Earlier today, the Ella's Kitchen baby food and Sun-Pat peanut butter maker booked "record" second-quarter sales on the back of growth across its business. It also beat Wall Street expectations for its quarterly earnings per share.
However, the company lowered its forecast for annual net sales due to the impact of a strengthening US dollar, plus costs from a nut butter recall in the US and a factory fire in the UK. Hain Celestial also trimmed its guidance for annual underlying earnings per share.
Nevertheless, Simon, Hain Celestial's founder, said the business was well positioned to meet changing consumer demand.
"We had 20 brands up double-digit in local currency in the quarter. Growth is coming from across product categories and across sales channels. Our categories are on-track with millennials, who are driving growth in the natural, organic, specialty channel and placing more emphasis on quality and what ingredients are in the food they consume, with a preference for fresh, organic, natural and farm-to-table products," he said. "Shoppers are paying more and more attention to what is not in their food, which is gaining traction with both customers and retailers. We feel more optimistic about Hain today than ever before."
In August, Hain Celestial recalled batches of its nut butters in the US sold under the Arrowhead Mills and MaraNatha brands over fears of salmonella. Simon said the company was "building back up distribution" for the products but forecast a US$25-30m impact on sales in the group's full financial year.
The recall trimmed over $5m off Hain Celestial's US in the the quarter to the end of December but the company said its overall domestic adjusted net sales were up 10% to $359.3m. The group pointed to "strong brand contribution" from products including The Greek Gods yoghurt and Sensible Portions snacks. The company revealed it has secured a contract with convenience store chain 7-Eleven, which will stock two Sensible Portions line in 4,000 stores.
"We are optimistic about our go-forward prospects given a strong consumption trend, our growing AOC distribution, our deep innovation queue, our Rudi's Organic bakery acquisition and a resurgent MaraNatha nut butters business," John Carroll, CEO of Hain Celestial's US operations, told analysts.
Carroll faced a question on the conference call on the growing interest from private label in the US natural and organic sector. Kroger's organic own-label range Simple Truth reportedly generates sales of $1bn. Hain Celestial does act as a private-label supplier in the US and in the UK but Carroll said its focus in its domestic market would be on its brands – and he argued the company had a supply chain advantage over retailers and their private labels.
"Kroger has done a great job on private label, Whole Foods has done a great job on private label [but] we know the difficulty is on supply and they are going to run on some of those challenges too," Carroll said. "Yes there is going to be the ability of [retailers developing] me-too products. Private label is probably about 18-20% of [natural and organic] sales. In the US, 3% of our sales are private label. Many of those retailers that want to get into private label do come to us and the answer is no as we want enough supply for ourselves."
In the UK, net sales jumped 38% to $200.8m, helped by a contribution of the Tilda rice business it acquired last year and notable performances from the likes of Hartley's, which saw sales rise 11%.
Simon said there is growing interest from Hain Celestial's retail customers in the UK for healthier products. "The UK grocery market is changing and evolving. Our focus is on building our brands and bringing more and more health and wellness products to that market, which is what our retailers are telling us they want," he said.
Hain Celestial is making moves to build on its free-from business in the UK and it now has control of shelf-stable non-dairy milks that were handled by a distributor. Simon said the company had plans to launched chilled lines in the UK.
The group has also looked at developing healthier versions of more indulgent products. Last month, the company announced the launch of low-calorie Hartley's jellies.
However, Hain Celestial has not been without its problems in the UK. In November, Hain Celestial's Tilda rice factory in the UK was hit by a fire that damaged production lines. The company has turned to co-packers to boost availability and expects the plant to be fully up and running "later this year", Simon said. However, the company expects sales to be hit by $5-10m.
Hain Celestial said each of its divisions grew its gross margins in the quarter but admitted with the growing size of its UK business weighed on its overall margin.
Simon was asked what could help improve Hain Celestial's margins in the UK. He pointed to expanding Tilda's distribution the UK foodservice channel, continuing to grow its soup business in the country and increasing production from the group's recently-opened chilled desserts factory.
Some 40% of Hain Celestial's sales are now generated outside the US and Simon said the company would like to increase that proportion to 45%.
He said: "Our European business is only EUR100m today. We want to get that bigger. In a lot of countries we need to get a bigger base because a lot of those products today only 50% of our products sold in Europe are only sold in natural food stores."
Shares in Hain Celestial were up 5.15% at $57.57 at 13:29 ET.