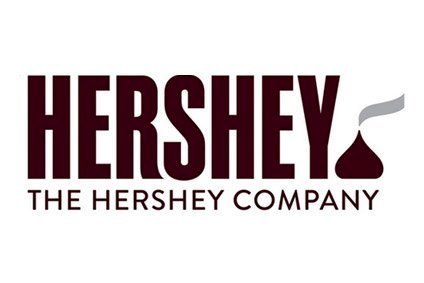 Confectionery giant Hershey saw sales in China come under pressure in the first quarter of 2015, a result of the government crackdown on gifting and macro-economic factors in the country. Hershey does not expect to turn this around soon, but insists it is putting the "right" things in place to secure its long-term growth in China. Hannah Abdulla reports.
Hershey will be able to ride out its problems in China, its management team insisted on an investor call yesterday (23 April). The confectionery giant moved to reassure it was taking the right steps to secure its long-term growth in the country after its first-quarter figures revealed challenges in China, prompting the Reese's maker to lower its forecast for 2015 group sales.
New of multinationals struggling to achieve growth in China does not come as a huge surprise at the moment. After years of solid growth, the performance of many a food manufacturer operating in China has significantly slowed. Nestle, for example, reported a 0.2% fall in sales on an organic basis across its operations in Asia, Oceania and Africa and, while not providing numbers on specific markets, pointed to China as the main factor.
Hershey's latest results have underlined the challenges some companies are seeing in China. Excluding the contribution from Shanghai Golden Monkey, the local confectioner Hershey acquired last September and which doubles the size of its business in China, Hershey's sales in the country tumbled 47%.
Including Shanghai Golden Monkey, Hershey's chocolate retail takeaway sales were up 5% in the first quarter of 2015. In the fourth quarter of 2014, Hershey's retail takeaway sales rose around 20%.
The company said yesterday the growth of China's chocolate category had slowed. In the final quarter of 2014, Hershey reported an 8% rise in chocolate sales in China, at first glance solid, but less than the historical growth it had seen of 10-11%. In the first quarter of 2015, growth in the category slowed again to 5%, which CEO John Bilbrey admitted was "softer than we would've anticipated".
Of course, these figures are concerning. The first quarter – in which the Chinese New Year fell – would ordinarily be one in which you'd hope confectionery products would fly off shelves.
"It's typically the biggest quarter of the year for chocolate consumption," said Bilbrey. Some of the "softness" he believed was a result of the government crackdown on gifting.
However, he added: "Macro-economic news indicates things have significantly slowed and this could be impacting overall consumer confidence."
Nevertheless, Hershey is convinced it is taking the right steps to get revitalise its Chinese business. It told analysts yesterday it was tailoring its approach in a bid to recover sales for the remainder of the year.
To start, Hershey said it was increasing its focus on tier-two cities. Bilbrey said Hershey has the right products, and planned to "reconfigure them" to break into China's smaller cities and the traditional trade.
Ken Zazlow, analyst at the Bank of Montreal, questioned whether the long term growth opportunity and margin opportunity compared to tier one cities or whether it was significantly lower.
"From a margin perspective they're very comparable," asserted Mark Pogharian, vice president of investor relations at Hershey. "There are some slight benefits, as an example advertising rates are a bit lower as you spread into lower-tier cities. But there's no penalty in terms of pricing and as you go into tier two and tier three, the further down you go obviously the pack size changes and there's more traditional trade that's part of the mix. But that doesn't cause a margin penalty".
Hershey is also planning to increase its activity in supermarkets and hypermarkets across the country by working more closely with retail partners to drive traffic. In-store sampling "to drive everyday trial and repeat", would be part of that plan, said Bilbrey. He also mentioned the company planned to increase its exposure in the "fast growing e-commerce channel".
At Shanghai Golden Monkey, Hershey said it expected the results from its new assets to improve. The company admitted the Chinese confectioner was dilutive to its earnings in the first quarter. However, Hershey said it was hopeful results would be stronger in the second half of the year pointing to the unit's "solid pipeline" of snack and non-chocolate candy new products. Shanghai Golden Monkey's assets would also be used to launch Brookside into the market.
Jonathan Feeney, principal of Athlos Research, said the long-term drivers for Hershey in China – modern trade, urbanisation and consumer spending – "still look strong". He insisted he remained "bullish on the cross-channel synergies for Hershey with SGM and potential acceleration in its instant consumption business".
However, this year now appears to be set to full below Hershey's initial expectations. Hershey now expects growth for the category to be in the high single digits, down from its earlier forecast of double-digit growth.
The challenges in China will hit the overall results for the year, the company predicts. Hershey cut its target for growth in annual sales, which it now expects to increase between 4.5% and 5.5%, down from its January estimate of between 5.5% and 7.5%.
However, Bilbrey said Hershey's "China chocolate plan … remains relatively intact" versus its original plan. Together with the adjustments the company has made in achieving its goal, the management team seemed confident it could recover in China. Issues in consumer confidence, GDP, the company believed were "cyclical".
"We don't think it's as much structural," said Bilbrey. "In fact some of the structural changes we think actually help us in the long run, things like urbanisation, as well as more of a consumer economy which is what the government's pushing."
Net sales in China over the remainder of the year, Hershey said, will "sequentially improve". This is expected to be driven by performance in the second half of the year, added Pogharian.
"We believe we have the right brands, the right growth plan, markets will moderate as we're certainly seeing right now over time, but on a long term basis we continue to believe our model's a good model. Obviously volume is a magic elixir on some of these things, so you also have to manage pace in investment along with that but we really believe that we have the right plans in place and over time we'll continue to grow in China, mainly around distribution and portfolio expansion for the near term anyway."