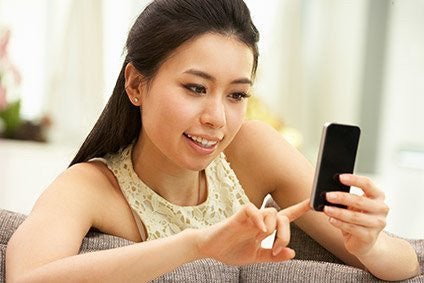 The online channel is expanding in south-east Asia and Thailand is at the vanguard of that development. Michael Tatarski analyses how the online space is growing in Thailand.
Thailand's online packaged food market is small, but growing fast.
Indeed, online sales of packaged food in Thailand are expected to grow dramatically by 2020 as Internet penetration increases and traffic in major cities makes in-person shopping inconvenient. Just over 40% of Thailand's population can access the Internet at home, up from just 22.4% in 2010, according to the World Bank. Meanwhile, Statista, the online statistics portal, estimates 20m Thais will use smartphones by the end of 2016, compared to 14.4m in 2013.
With more people than ever going online, e-commerce is a growing, though still relatively small, part of Thailand's retail economy. According to a study released in April by Bain & Co, a US global management consulting firm, online retail sales of all consumer products in Thailand were worth US$1.4bn last year, the second-highest in south-east Asia behind Indonesia's $1.7bn.
However, online retail's market share of all Thai retail sales was just 3.8%, behind Singapore's 5.5% and China's 14%. However, this figure is expected to jump to 15% by 2024 and Thailand is already ranked second in the region in e-commerce transaction value and market size. The country is home to an estimated 23m digital consumers.
This growth will greatly benefit online sales of packaged food in Thailand, which are starting to expand. UK-based market researcher Euromonitor International analysis shows that overall packaged food retail value in 2010 reached THB264bn (US$7.51bn), while the figure rose to THB363bn last year. Meanwhile, food and drink Internet retailing within this sector rose from THB1bn in 2010 to THB5bn in 2015. Euromonitor International expects this trend to continue over the next few years, with overall Internet retailing estimated to grow 93% by 2020. Food and drink Internet retailing will grow 89% in the same period, with a compound annual growth rate of 13.6%, it predicted.
Shirley Zhu, programme director at the Asia-Pacific hub of IGD, a UK-based research and training charity for the food and grocery industry, says e-commerce will play a much more significant role in the Thai grocery retail market moving forward. However, it is not likely to be plain sailing, Zhu says, who explained some of the speed bumps facing online food retailers in Thailand.
"A general challenge for grocery retailing is understanding and reaching consumer segments in a very fragmented market, especially in lower-tier cities and rural areas," she says, adding "manufacturers and retailers need to reassess their strategies to ensure they have access to the best routes to market."
A barrier facing online food sales is the acceptance of e-payment among the Thai population "Unlike western countries, penetration of credit cards is low and shoppers are concerned over security and privacy," Zhu says.
In an effort to get around this, the Thai government is sponsoring an e-payment model called Any ID, which allows customers to make and receive payments on their mobile phone. "With Thailand shifting towards a cashless model, manufacturers and retailers are being challenged to up their game in e-commerce and digital marketing in order to increase online sales," Zhu says.
Despite these challenges, retailers are pushing ahead with aggressive growth strategies in online food sales. Leading retailers such as Central Food Retail Co. offer delivery throughout Thailand. Tesco Lotus, the Thai arm of the UK retailer, announced in June plans to double its online shopping business every year for the next three to five years. Wanna Swuddigul, digital and online business director for Tesco Lotus, told the Bangkok-based Nation newspaper: "As demand tends to come from customers living in urban areas, Tesco Lotus has recently introduced a new delivery service at lockers located at 48 condominiums along the BTS [skytrain] and MRT [metro railway] lines, in prime residential neighbourhoods [of Bangkok], such as Sukhumvit, Sathorn, Ratchada, Phayathai and Phaholyotin."
Dairy giant Fonterra pinpoints Tesco among the retailers with which it is looking to work to tap into growing demand for buying food online. "From an e-commerce perspective, our strategy is focused on us partnering with key e-retailers including Tesco, Lazada and Tops to leverage their established platforms to reach consumers directly. This year, Anmum is partnering with Tesco to offer special promotion prices to thank Thai mums for their loyal support for the past 18 years," Paul Richards, the managing director of Fonterra's branded business in Thailand, says.
Retail analysis by IGD also describes efforts by Tesco Lotus and Lazada.com, a Singapore-based e-commerce platform with operations in Thailand among other south-east Asian markets, to get customers outside of Bangkok, the capital and by far the country's largest and most developed city, to try online shopping. The companies have recently installed online shopping kiosks at Tesco's Express convenience stores and the UK retailer's local Talad supermarket outlets throughout the country. These kiosks allow shoppers to purchase items from the online Tesco Lotus shop on the Lazada platform and have their order delivered to their house. If successful, such kiosks will be added to 200 more stores every year, the IGD says.
Another company taking advantage of the growth in Thailand's e-commerce market is the Bangkok-based Premier Retail Group through its website delishop.co.th, which has been operating in the country for the last two years. Pascal Martin, the company's CEO, tells just-food online food retailing is still young but he is very optimistic about the future. "We are still at the beginning of online groceries," he said, adding: "There are dozens of websites selling non-food products such as fashion and cosmetics which are very successful, so you can see the trend…I think this is going to continue to grow."
However, Martin points to some of the difficulties facing the food sector. "Food is a little different because you need to trust it more since you're putting it in your body. You don't want something where you don't know where it's coming from," he says. "I think people are still conservative, but this is changing."
The key, according to Martin, is persuading people to try online grocery shopping for the first time, and the first step in this process is creating a strong website. "It needs to be attractive, because this is your window It should be simple, and you need to convince people to buy from you," he adds.
Premier Retail Group does a lot of advertising and is active on social media and Martin notes they also communicate with customers directly to find out what they want from online grocery shopping. In his experience, once someone tries their service for the first time, they quickly become a repeat customer. Martin also emphasises the need for companies to find their niche when it comes to online food retailing.
"Overall sales are good, and one reason is that we are selective, we don't sell everything," he continued. This differentiates Premier Retail Group from the market's biggest firms. "We need to import new products because we don't want to compete with companies like Tesco or Big C. They are completely mass-market, and it doesn't make sense to fight with them on a margin for a product," Martin says.
Fonterra also indicates how manufacturers operating in Thailand can build their brands online as more of the country's population is online and uses social media. "We need to be where the consumers are," Richards says. "Eating is more social, interactive and visual than before. We have seized this growing communication channel with our digital campaigns. For example, our Anlene Facebook page encourages followers to move and be healthy, and our Anmum Club Thailand Facebook page provides mums-to-be with regular information, advice and tools to accompany them throughout each stage of pregnancy. We're also leveraging the huge popularity of video content by posting our Anchor Food Professionals recipes in short video formats which have attracted a large number of viewers online. Digital is a massive opportunity for Fonterra."
Additional reporting by Dean Best.