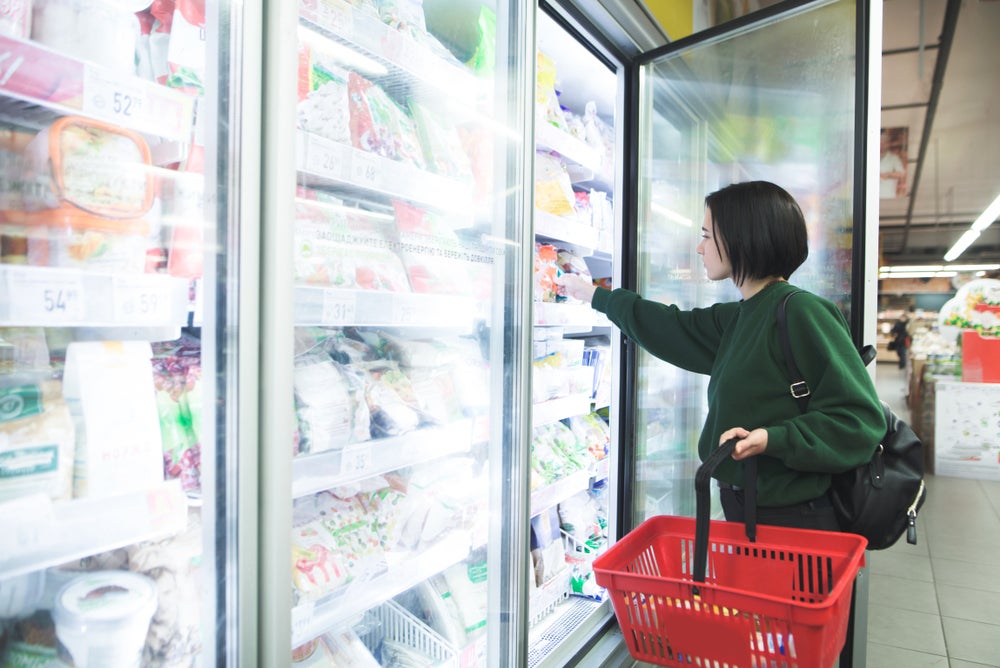 Fresh food manufacturers worldwide are developing packaging that can help them reduce both food and plastic waste, responding to regulatory and consumer pressure to minimise their products' environmental footprints.
Such bio-innovations may be of particular importance to food manufacturing companies operating in the EU, given the bloc is revising its packaging and packaging waste directive.
The EU will transform it into a regulation directly applicable across the EU that will tighten requirements to reduce packaging waste flows and boost recyclability. An official from the European Fresh Produce Association, Freshfel, says while it was expecting the new law to harmonise EU packaging waste rules more closely, it is pressing EU ministers and European Parliament members to ensure it does not regulate the packaging of fresh products more harshly than canned and bottled lines.
The EU is spending money on such research, allocating a potential €126.5m ($135.5m) in funding via its Horizon Europe R&D programme.
And innovation is underway regardless. Barcelona, Spain-based start-up Bio2Coat, for example, has been developing 100% natural edible vacuum bags, sealed pouches, and semi-rigid trays.
The company was founded in December 2020, initially developing food-sourced biopolymer-based edible coatings for apples, pears, citrus, tropical fruits, red fruits, and cucumbers, enabling consumers to eat the packaging with the product.
How well do you
really

know your competitors?

Access the most comprehensive Company Profiles on the market, powered by GlobalData. Save hours of research. Gain competitive edge.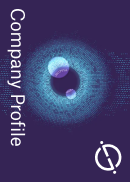 Company Profile – free sample
Thank you!
Your download email will arrive shortly
Not ready to buy yet? Download a free sample
We are confident about the unique quality of our Company Profiles. However, we want you to make the most beneficial decision for your business, so we offer a free sample that you can download by submitting the below form
By GlobalData
Bio2Coat is now examining the potential for adding natural extracts and seasoning to this packaging, giving it a tomato or chocolate taste for example. It is also exploring a configuration that will see the packaging dissolve if placed in water.
Speaking about plans, Bio2Coat's chief technical officer Solon Cunha says that he sees a "huge unexplored market" for their products in Spain and wants to commercialise it in the country this year before expanding sales to the rest of Europe.
Similar innovations have been released in academic papers. Researchers from the College of Food Science and Engineering, Yangzhou University, China, said last June they had developed intelligent packaging films by incorporating purple sweet potato and purple cabbage anthocyanins in films made of locust bean gum, chitosan (from shellfish skeletons) and carrageenan (an edible seaweed extract). The potato/cabbage elements generated improved antioxidant activity, boosting preservation, along with better film uniformity and a higher light barrier ability and storage stability.
A September 2022 paper by researchers from the SCAMT Institute, ITMO University, St Petersburg, Russia, suggested packaging manufacturers use 3D printing to make intelligent packaging incorporating "self-indicating, multifunctional smart components using biocompatible nontoxic materials". Using 3D printing would enable manufacturers to make such bio-packaging "more cheaply than conventional fabrication methods", making "intelligent food packaging more ubiquitous and, in turn, reduce food waste….", the paper stated.
In Japan, research and development departments have been seeking to persuade more food consumers to accept a new technique that has been gaining popularity in Japan – 'skin packaging'.
This technology involves using clear polyethylene plastic film to hold a product tightly against card-based interior packaging, thereby providing better flavour, a longer shelf-life, no leakage and easy handling and disposal.
However, despite these benefits, Tokyo-based meat processor Starzen Co. and national supermarket chain Kobe-based Daiei have found the darker appearance of meat caused by the expulsion of oxygen has proved unpopular with some customers. The problem here is that the packaging is especially used for higher-end cuts of meat such as steaks, especially expensive wagyu steaks, which are usually eaten for celebrations, making an extended shelf-life useful for consumers planning such meals days in advance.
The darker colour is a natural result of removing all the oxygen, which is what preserves the meat in skin packaging, so companies are currently focusing on educating consumers that darker meat is still fresh – Japanese consumers usually assume redder meat is fresher. Sumitomo Bakelite's Packaging Innovation Centre is one example – they are inviting people on-site to show them the technology and help them understand why the meat darkens in the hope of increased uptake of skin packaging.
Tokyo-based plastics manufacturer Sumitomo Bakelite packaging innovation centre, which opened in November 2021, is another innovator in this field, with its specialists seeking to "create new value and develop a market for meat packaging applications". They are focusing on configuring skin packaging so that it enhances the 'unami flavour' of meat and fish lines – referring to a key characteristic sought by Japanese consumers – a savoury hint that deepens flavour, according to the company's November 2022 report.
Freshness through innovative packaging is also the main concern for multinational food firm Ajinomoto Co. In 2022, it teamed up with Toyama prefecture-based plastics R&D firm Shirouma Science Co Ltd, Osaka-based packaging manufacturer Fuji Seal International Inc and Tokyo-based packaging manufacturer Rengo Co. to create a 'Pure Select Mayonnaise Fresh Keep Bottle'. A valve in the cap prevents oxygen from flowing into the bottle during use, thereby lengthening the lifespan of the condiment once opened.
Another field of R&D for developing sustainable smart food packaging which can prolong products' shelf life and reduce waste is nanotechnology. Researchers from the Center for Nanotechnology and Nanotoxicology at Harvard University and Singapore's Nanyang Technological University have created a packaging material using biodegradable corn protein, starch, and other naturally derived biopolymers and "nature-inspired antimicrobials" which keeps harmful bacteria and spoilage microorganisms off food.
The packaging is made primarily from a type of corn protein called zein, produced from corn gluten meal, a waste by-product of ethanol production, and other biopolymers extracted from food waste.
It contains nanoscale fibres produced through electrospinning and infused with natural antimicrobial compounds including thyme oil and citric acid. In experiments, researchers found strawberries wrapped in their packaging stayed fresh for seven days before developing mould, compared to strawberries that were kept in traditional plastic fruit boxes, which only stayed fresh for four days.
"Because this protection is provided only when needed, the taste and composition of food in the packages is preserved," Philip Demokritou, adjunct professor of environmental health at Harvard Chan School and director of the Nanotechnology and Nanotoxicology Center, says in a Harvard briefing note.
Innovation in preventing the decay of packaged food is not just found in packaging itself – external devices can also help preserve these products.
For example, in Milan and Pordenone, northern Italy, tech company Vitesy has developed an in-fridge air filter that can extend the life of shop-bought fruit and vegetables by up to 12 days.
The company convinced 4,300 backers to chip in and fund the initiative, raising more than €470,000 in just three months.
The result is a smart purifier for fridges called Shelfy, launched in November 2022 for mass sale in June (2023), with pre-orders now being made. It uses photocatalytic technology to remove odours and bacteria in air around packaged and loose food by degrading molecules responsible for ripening fresh fruits and vegetables.
It has a washable filter, and the device is made from recycled plastic, has low energy consumption and needs to be replaced only every 6-12 months. "With our products, you can save money and you don't waste anything," Aisha Vendruscolo, Vitesy's community manager tells Just Food.