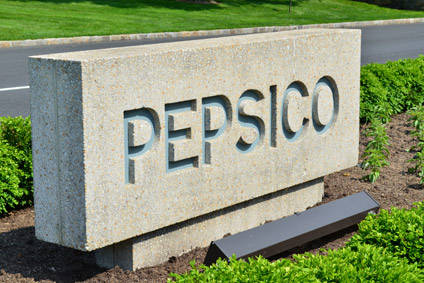 The macro-economic environment, prospects in Latin America, doing business in the Middle East and the outlook for pricing where the hot topics discussed on PepsiCo's conference call with analysts yesterday (11 February) after the company announced its numbers for 2015.
Indra Nooyi's warning over global economy
The PepsiCo chairman and CEO discussed the Walkers maker's 2015 results and 2016 outlook through a cold but she made her voice heard loud and clear with her view on trading conditions. Nooyi said PepsiCo had had a "terrific" year but had battled a number of "macro challenges" that the company expects to continue over the next ten months. "Over my several decades in business, I have never seen this combination of sustained headwinds across most economies, combined with high volatility across global financial markets," she said. "From my meetings and observations traveling around the world, I have noted slow economic growth or recession across the US and a few other countries, as a combination of geopolitics and oil have created many challenging economic outcomes.
One analyst said Nooyi sounded "very cautious" on the macro environment and the PepsiCo chief responded by taking "a quick walk around the world". Operating in a number of Latin American markets, she said, was "causing a tremendous strain" on companies due to the currency devaluations in the region. PepsiCo is doing "well" in eastern Europe but it is another region affected by foreign exchange. Western Europe showed some recovery "but not to the level that we would like to see it". She outlined the obvious difficulties in the Middle East. India and the Pacific Rim, Nooyi reflected, are "holding up". She had some positive-sounding signs for a China that saw a "very sluggish market" in 2015 but had started 2016 "moderately okay". Nooyi warned the US economy is only experiencing a "delicate" recovery.
It is, then, perhaps no surprise PepsiCo has forecast a 4% rise in underlying sales in 2016, down a touch from the 5% generated last year. "We have made a prudent appraisal of those factors outside of our control and we are controlling those factors we can control. Our teams around the globe are executing well. Our innovation pipeline is full and promising. And the sustained investments we've made in strengthening marketing and developing cutting-edge capabilities will serve us well as we move through the year."
Doing business in the Middle East
Often FMCG companies can focus on the opportunities in the region, pointing to rising incomes and favourable demographic trends in markets like the UAE and Saudi Arabia. Such optimism has been added to in recent weeks with the easing of sanctions of Iran, an issue we trailed last summer.
On the conference call with analysts yesterday, Nooyi hinted at the challenges her colleagues in the region have to face – and her comments were thought-provoking.
"The teams there are very resilient," she said. "They have to cope every day with the issues in the Middle East, whether it's countries going through attacks or the refugee crisis. It is pretty severe what's going on there. And many routes have to get off the market at times. And our teams are all local, so they figure out a way to operate, but it is tough. And I think we are one of the few companies that keeps an operation going because the routes can come on quickly when there's a lull in the activity there. So I would say it's difficult to watch that region going through the problems it's going through."
The annual Gulfood trade show will open its doors on 21 February and exhibitors there will be keen to drive their business in some markets with strong potential. But challenges abound in the region.
Latin America can offer brighter spots
There is little doubt doing business in parts of Latin America is difficult at the moment. Brazil, Argentina and Colombia have faced currency issues, while last week Mondelez followed PepsiCo in deconsolidating Venezuela from its numbers.
PepsiCo underlined the challenges in the region but also offered some optimism. "When you look at Latin America, you really have to take a step back, because it's such a broad and diverse geography, both in terms of cultures and in terms of economic outlook for the near-term," Johnston said. "Obviously, Brazil has got a significant number of challenges facing into 2016, as it has over the last couple of years. At the other end of the spectrum, Mexico is, as an economy, performing quite well."
In the more southern parts of the region, PepsiCo has focused on efficiency and productivity to buttress its profitability. In Mexico, however, the tone of its investment has been different. "In Mexico, where the outlook is more positive, the investments we made during the course of 2015 were more growth-oriented. And as we think about our outlook going forward, we expect that mix of probably stronger performance out of Mexico, more margin improving performance out of the balance of Latin America. That said, we're long-term, very positive on the geography. We think we've got great market positions and great people down there. And we think it's one of the most important regions of the world for us going forward," Johnston insisted.
PepsiCo and pricing
Nooyi and CFO Hugh Johnston were asked about pricing. To counter the currency devaluation seen in some emerging markets, some FMCG companies like PepsiCo and, as reported last week, Mondelez International, have sought to up prices. Can PepsiCo sustain those price increases? And, given the caution over the US economy, was PepsiCo concerned about prices in its domestic market. After all, while PepsiCo saw some volume growth from snacks, its overall revenue was driven by price increases.
"That's a great question because we talk about that and worry about that all the time," Nooyi admitted. She said PepsiCo was monitoring its prices carefully in carbonated soft drinks, a category where growth can be hard to come by. However, she said PepsiCo could look at innovation and its "channel mix" to try to give prices a boost. "If there's one place where the consumer likes the news and is willing to pay up for, it's for innovation," she said. "And … if you sell to the channels where the consumer is willing to pay a little bit more, that clearly is a help."
Nevertheless, she signalled PepsiCo's determination to drive down costs. The company is targeting US$1bn in productivity savings this year. "Even if you don't get the pricing in some places, we want to take our costs down. So we've been looking at how to reengineer our supply chain end-to-end, how to work with customers to re-think our supply chain."
PepsiCo on Frito-Lay North America
PepsiCo's Frito-Lay North America arm saw sales and volumes rise in 2015. On an organic basis, revenue rose 3% with a 1% increase in volumes.
Surveying the US snacks market, Goldman Sachs analyst Judy Hong said confectionery has been "a little bit soft" but suggested the salty snacks category could be "a bit better off" amid a recovering US economy.
PepsiCo characterised Frito-Lay North America's results in 2015 as "consistent" and the company indicated it expected that performance to continue. "If you look at Frito's performance over the last four or five years, it's been remarkably consistent, volume's been around 2%. Revenue's been around 4% and profit's been around 6%, plus or minus a point, for quite a few years. I think you can continue, even as we invest and make changes in Frito, you can expect to see that type of performance going forward," Johnston said.
Nooyi added: "The reason Frito does as well as it does is because it takes occasions from all other macro snacking categories. And so Frito's able to go after crackers, able to go after sweet occasions, through interesting products that comes from a salty heritage. So we have a frying platform. We have a baking platform, different sort of baking platforms. And we leverage those platforms to go after all of those occasions. And I think that's what creates an advantaged model within Frito-Lay."