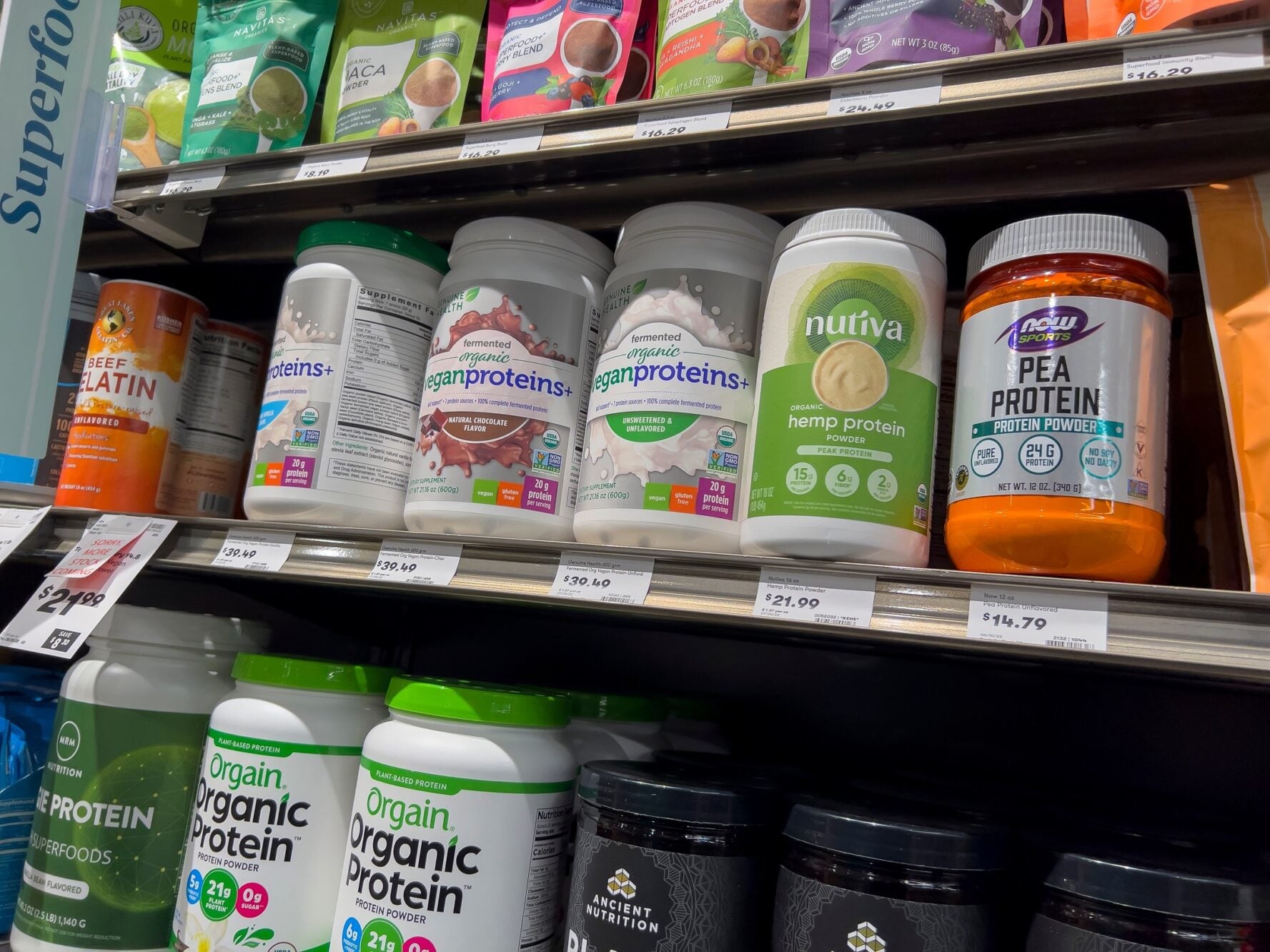 Gym users are increasingly turning to vegan products before, during and after they pump iron or hit the treadmill.
While plant-based alternatives to mainstream food items have become familiar to consumers and made their way into many a shopping trolley, vegan sports nutrition products would seem to be more of a niche offering.
But if it is a niche it is a niche with some heft.
The global vegan supplements market, which in addition to plant-based powders, bars and drinks used in and around exercise, also includes vitamins, minerals and botanical supplements, was valued at more than US$17bn at the end of 2020, according to research.
And the latest data from research and analysis firm GlobalData – Just Food's parent company – shows 19.5% of exercisers who use supplements prioritise vegan/plant-based ingredients before they work out and 20.7% do so after exercising.
Assuming gym users, other sports enthusiasts and everyday healthy eaters have not turned vegan en masse, the phenomenon needs some explaining.
How well do you
really

know your competitors?

Access the most comprehensive Company Profiles on the market, powered by GlobalData. Save hours of research. Gain competitive edge.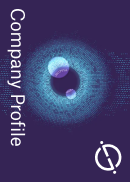 Company Profile – free sample
Thank you!
Your download email will arrive shortly
Not ready to buy yet? Download a free sample
We are confident about the unique quality of our Company Profiles. However, we want you to make the most beneficial decision for your business, so we offer a free sample that you can download by submitting the below form
By GlobalData
Health concerns
An increasingly health-minded consumer base post-Covid is obviously a factor here. Plant-based products also cater for intolerances by being lactose-free, for example. The products are also touted to provide strong antioxidant, anti-inflammatory and oxygenating properties.
And, an important point for gym users, they are also, proponents argue, to be at least as good, if not better, in performance terms, providing high functionality from mixing different protein sources and higher levels of fibre than products with dairy ingredients.
Finally, the products feed into the narrative of doing better by the planet.
All of this has created something of a surge in vegan sports-nutrition product development, a trend which has certainly been noted by ingredients suppliers.
John Kelly, strategy director of beverages at Kerry Group's European arm, says: "Plant-based innovation and solutions are driving a lot of the growth in the sports-nutrition category presently. Today's consumer approaches sports nutrition more holistically than ever, with a sharp focus on specific need-states and ingredients to deliver on these need-states before, during and after exercise.
"According to Kerry research, a total of 55% of European consumers would prefer plant over dairy proteins in their sports nutrition products. Manufacturers are reacting to this by diversifying their current ranges to include more plant-based protein variety, often in the form of light, tasty fruity alternatives to the traditional dairy-like protein shake."
Kelly says the bulk of sources used for products remain dairy-based, such as whey, MPI and casein but adds most sports-nutrition manufacturers are developing plant-based versions of their ranges to meet consumer demand.
"We are also seeing interest in 'hybrid' formulations, which include both plant and dairy protein. Plant-based protein sources includes pea, soy and fava bean," he adds.
"We are also seeing a rise in demand for functional ingredients such as probiotics, prebiotics and fibres, as well as minerals like magnesium, zinc and iron. The inclusion of caffeine is also popular for an energy boost."
And while the top flavours in sports-nutrition beverages are still milk chocolate, strawberry and vanilla, flavours associated with health benefits, such as turmeric, lemongrass and ginger, are now emerging.
Demand for specialist vegan sports-nutrition ingredients
It's the same story on the other side of the Atlantic where US animal-free whey producer Perfect Day is finding itself in great demand from sports nutrition firms.
It already supplies the likes of California Performance Co. – the company behind the V-Whey product – and has now linked up with Myprotein, a major sports nutrition brand based in the UK but which supplies markets globally.
Perfect Day, which uses precision fermentation and microflora to produce its animal-free dairy protein, has linked up with Myprotein to develop performance protein powder Whey Forward.
Myprotein – owned by consumer brands group THG – suggests the end result is a product that is identical to the whey protein found in cow's milk and matches the nutritional make-up of its Impact Whey product with 20 grams of protein per serving. It is also lactose-free.
Ryan Pandya, co-founder and CEO of Perfect Day, said: "Whey Forward exemplifies how animal-free does not mean sacrificing taste, performance, or the future of our planet."
Myprotein can be forgiven for thinking it was ahead of the game in this area, having set up a specialist offshoot, Myvegan, back in 2018, way before Covid prompted so many consumers to look at what they were putting into their bodies.
Since then, Myvegan has been one of parent company THG's star performers in its sports nutrition arm, contributing 4% of Myprotein's revenue in the first half of 2020 and leading to 138% new customer growth.
Sophie Pugh, Myvegan's general manager, says: "Coming out of the pandemic, we as a collective have shifted from the mindset that we need to completely change our lifestyles and instead we have adapted a more flexible outlook.
"Vegan product developments globally – such as enhanced textures that allow products to sit closer to dairy counterparts – mean customers don't have to sacrifice taste to shop vegan.
"Climate change and brand ethics are now a rising concern for consumers. Eighty-four per cent of consumers deem sustainability important when making purchase decisions, and 61% want to help make better sustainable choices."
That future of the planet is important to an increasing number of sports-nutrition consumers.
Perfect Day's alt-whey protein is said to reduce water consumption by up to 99%, greenhouse gas emissions by up to 97% and non-renewable energy use by up to 60%, when compared to conventional production methods.
Pricing issues
But, as consumers try to cope with a cost-of-living crisis, could the premium price that is often attached to vegan sports-nutrition products become a barrier to future growth for plant-based product manufacturers? Whey Forward costs US$39.99 for a 20-serve offering, for example.
James Williams, head of retail for health and wellness at UK plc Supreme – behind sports nutrition brands Sci-MX, Battle Bites and Protein Dynamix – says he doesn't see why plant-based products should carry a price premium.
"One thing I have noticed in the industry is free-from or vegan tends to be priced up because there's a demand for it. It must be some special source so we should charge more for it. Completely wrong. The ingredients are often cheaper," he says.
"For vegan protein, something like pea-based protein or soy-based protein, there have not been cost price increases in those commodities. And, in fact, I put my price down in one of the retailers."
Another sports-nutrition manufacturer believes prices are starting to get closer to dairy-based lines.
Maxence Damarey, a French ex-professional boxer who now runs his own plant-based sports nutrition firm – Paris-based Ozers – says: "The price of ingredients is increasing a lot in dairy and less in plant-based. Vegan stuff still has a little premium, but the pricing is becoming more competitive."
Whether price becomes an increasingly important issue or not, Williams at Supreme has seen demand increase for vegan sports-nutrition products as of today.
He says the business is seeing "very strong growth" of around 40-50% a year in vegan products and reinforces MyProtein's argument that it is bringing new consumers into the category. The company is aiming to retain those customers by improving its product make-up.
"Soy protein has been around for a long time. We are transitioning out of that and trying to move everything into pea protein because it's a slightly better protein. You've got less of the concerns about whether the soy is GMO [genetically-modified organisms] and its sourcing," he says.
Williams suggests one selling point for consumers is vegan protein can be kinder on the stomach than its dairy-based rival.
"When you have a lot of whey powder it can make your tummy feel a bit funny. You don't get that same effect with a pea protein or soy," he says. "I think people are trying it and maybe deciding whey doesn't make them feel so good."
Damarey at Ozers agrees. "For gym users, they will find digestion is better with vegan protein. They won't have gas and belly bloating. And it is better in terms of fibre," he says.
He has no doubt about the stickability of vegan sports nutrition products as they tick several boxes.
"Improving people's health is the short-term effect and the longer term is about the environment," he says.
"This market is definitely growing. We have all types of customers. They are fed up of chemicals and want something more natural."