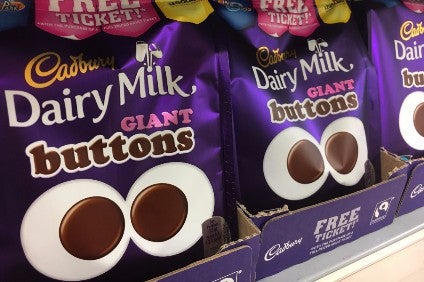 One of the longest tenures at the top of a major food multinational is set to come to an end, with Irene Rosenfeld, the chairman and CEO of Mondelez International, set to leave the Cadbury and Oreo maker next March. Rosenfeld, who became the CEO of Mondelez forerunner Kraft Foods in 2006, will leave behind a very different business to the one at which she arrived 11 years ago. Dean Best reflects on her time at the helm and outlines what could lie ahead for her successor, the former Coca-Cola, Mars, Danone and McCain Foods executive Dirk Van de Put.
Irene Rosenfeld has been one of the industry's most high-profile chief executives over the last decade and she leaves Mondelez International a much-changed business – but one with a set of questions facing the US-based snacks giant.
Rosenfeld became the CEO of the former Kraft Foods Inc in 2006, joining the US group from PepsiCo. Her tenure at the company will perhaps be most remembered for two significant corporate moves – the, in some quarters controversial, 2010 acquisition of UK-based confectioner Cadbury and the move two years later to split the combined business in two, creating the snacks-centric Mondelez and the North American grocery-focused Kraft Foods Group.
Rosenfeld's "regret" on top line
It is approaching five years since Rosenfeld became the chairman and CEO of Mondelez, the part of the old Kraft Foods Inc. that houses brands like Milka chocolate and Trident gum. Throughout 2012, ahead of the formal split of Kraft Foods Inc., Mondelez's pitch to investors was its "leading positions in fast-growing categories" and its presence in buoyant emerging markets.
Some industry watchers believe Mondelez did not tap the top-line synergies on offer when the company acquired Cadbury. However, Mondelez has faced some significant challenges. Snacking has remained one of the major macro trends driving food consumption in many developed markets and, increasingly, in some emerging markets – and even grown further in importance in markets like the US. But, in those large, mature and lucrative developed markets of North America and western Europe, another trend has also grown in importance – the link between diet and health – and consumers have started to look beyond biscuits and chocolates for options deemed healthier.
For all the reformulation carried out by the world's major biscuit and chocolate manufacturers, their portfolios have gradually started to see their sales eroded by dairy snacks, meat snacks and free-from items. Companies like Mondelez International and Hershey have used M&A to diversify into these areas – witness their deals for companies like Enjoy Life Foods and Krave in the US – but those were small transactions and the pressure on their core categories has grown. In March, upmarket chocolate maker Lindt & Sprungli pointed out how the American chocolate market as a whole had declined in 2016 for the first time in recent years.
How well do you really know your competitors?
Access the most comprehensive Company Profiles on the market, powered by GlobalData. Save hours of research. Gain competitive edge.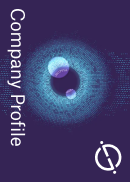 Company Profile – free sample
Thank you!
Your download email will arrive shortly
Not ready to buy yet? Download a free sample
We are confident about the unique quality of our Company Profiles. However, we want you to make the most beneficial decision for your business, so we offer a free sample that you can download by submitting the below form
By GlobalData
Moreover, at the time of the split, 44% of Mondelez's sales were in emerging markets. Rosenfeld said she expected that chunk of revenue to "increase over time", with emerging markets being a "significant growth engine" for the company.
In 2016, emerging markets accounted for 36% of Mondelez's revenue. That fall in share is in part due to a couple of subsequent changes at Mondelez, notably the deconsolidation of its operations in Venezuela in 2015. More important is how the volatility that not just Mondelez but all FMCG companies have seen in key emerging markets like Brazil, Russia and China has hampered the growth companies like the Cadbury maker expected to see.
As early as February 2014, just 14 months after Mondelez came into being, the company recalibrated its expectations. However, a look at Mondelez's annual organic net revenue growth for each of its last four financial years indicates the pressure the company has seen on sales. Rosenfeld, speaking to analysts yesterday to, in the main, discuss Mondelez's second-quarter results, admitted a "regret we haven't fully realised the potential on the top-line".
But profitability has improved
On the flip side, Mondelez's profitability has improved in the last five years.
One can argue to what extent the improvement was sparked by the public calls from US activist investor Nelson Peltz for Mondelez to grow its margins, when he was touting the idea of a merger with PepsiCo. One can also debate how much the emergence of the margin-focused 3G Capital into the food industry spurred Rosenfeld and her management team. However, based on the adjusted operating income margin Mondelez publishes, the company has seen expansion.
Shares in Mondelez between 2 October 2012, the day trading in the new stock started, and 1 August 2017, the day before Rosenfeld's departure was announced, are up almost 5.5%.
Mondelez touts Van de Put's record
Now, Mondelez and its investors are looking to the future under a CEO with extensive experience. Dirk Van de Put will join in November after six years as president and CEO of McCain Foods, the Canada-based frozen foods group. Van de Put's CV includes roles at Mars, Coca-Cola, Danone and pharma business Novartis. He will take the reins as Mondelez CEO in November, before also becoming its chairman in March.
Mondelez's lead independent director, Mark Ketchum, said yesterday Van de Put was "the right leader with a distinct combination of skills and industry experience necessary to succeed as our next CEO".
Rosenfeld yesterday described Van de Put as "a truly global executive" and "a seasoned CEO" and pointed to the 50%-plus rise in the privately-owned McCain's net sales since 2011, with "double-digit" growth in EBITDA "for each of the past six years". The outgoing Mondelez boss said "three-quarters" of McCain's top-line growth under Van de Put had been "organic", which could bode well for his new company, given the pressure it has been seeing on sales.
Nevertheless, with Mondelez's margins having been a central talking point among the analysts covering the company and, no doubt, among many investors, Rosenfeld was asked if Van de Put was "supportive" of the snacks behemoth's target to take its annual adjusted operating margin up to 17-18% by 2018.
She replied: "It's too early to speculate on what Dirk might do as he gets fully on board. He's very familiar certainly from having done his own due diligence about what this company's progress has looked like, and what our aspirations are. One of the reasons that we selected him as our leader is the fact that he has a very proven track record of being ambidextrous, as I call it, walking and chewing gum, top line and bottom line, and it's actually quite an impressive set of results."
Mondelez and M&A
Van de Put's CV looks impressive, with his roles encompassing different geographies and different sectors (CPG with Mars and Danone; healthcare with Novartis; and foodservice with McCain). That said, given McCain, the only business at which Van de Put has been CEO, is privately-owned, given the relative difference in size between the French fry maker and Mondelez and given the difference in the breadth of the competition each company has to face, it would be a surprise if yesterday his appointment was not met with some questions in the investment community.
Moreover, a change in CEO at any company does lead to speculation about the strategic next steps for the business and there has already been plenty of talk about what could lie ahead for Mondelez in the last year, 12 months that have seen Hershey rebuff takeover interest from the company and then seen rumours Kraft Heinz could be preparing a bid for the Oreo maker.
"While a CEO change could seem odd if a deal was imminent, in our view, we can understand how investors could view this CEO transition as potentially providing a window for Mondelez's board to further explore other strategic options," Barclays analyst Andrew Lazar said yesterday.
Sanford Bernstein analyst Alexia Howard said investors were already making comparisons with the change of CEO at Kraft Food Group just three months before 3G Capital merged that business with HJ Heinz in 2015. Mondelez has been touted as 3G Capital's next target.
"It's clearly possible that a transition could lead to a number of possible outcomes here," Howard said yesterday. "On the one hand, one might conclude that the main difference here is that Mr. Van de Put is an outsider who is unlikely to have left a great role at McCain Foods without believing the new role to be a long-lasting opportunity. On the other hand, being selected as CEO of a much larger public, rather than private, company like Mondelez, not to mention any possible change of control payout, could meaningfully bolster his resume for future roles regardless of how long-lived this chapter proves to be.
"What is clear is that this change at the top will fuel speculation over whether some sort of deal is in the works. We believe that there is an interesting 'love triangle' that has developed between Mondelez, Kraft Heinz, and PepsiCo, whereby a sizeable deal could emerge between any two of these companies over the coming months, but it is hard to gauge exactly which permutation it might be."
After 3G Capital's unsuccessful play for Unilever, there has been speculation the Brazil-based private-equity group and its M&A partner Warren Buffett may look instead outside food for their next target.
Moreover, with Mondelez having worked on its margins in recent years, it could be a 3G Capital move for the snacks group only emerges if further attempts to improve profitability fail.
Could Mondelez instead look at a (relatively) smaller deal? Mondelez's move for Hershey was spurned but it was a sign the company was interested in North America's chocolate market, despite the pressure on industry sales in the US in 2016.
Morningstar analyst Erin Lash suggests Mondelez could look at buying Nestle's US confectionery assets, which the world's largest food maker put under review in June but which, ultimately, it wants to sell.
"Mondelez has been locked out of the US market, as Hershey controls the license of Cadbury's confectionery offerings in the US. As a result, management could view Nestle's confectionery portfolio as an opportunity to build a presence in this space," Lash said yesterday.
Nestle CEO Mark Schneider said last week he hoped to complete a sale of the company's US confectionery business by the end of this year. Could, then, such a move come too late for the incoming Van de Put, even if he is already likely to be considering his options?
Plenty for investors and Van de Put himself to chew over as he moves from chips to chocolate.